Nissan Skyline ER34 Sedan / japan style inspired street car for private owner.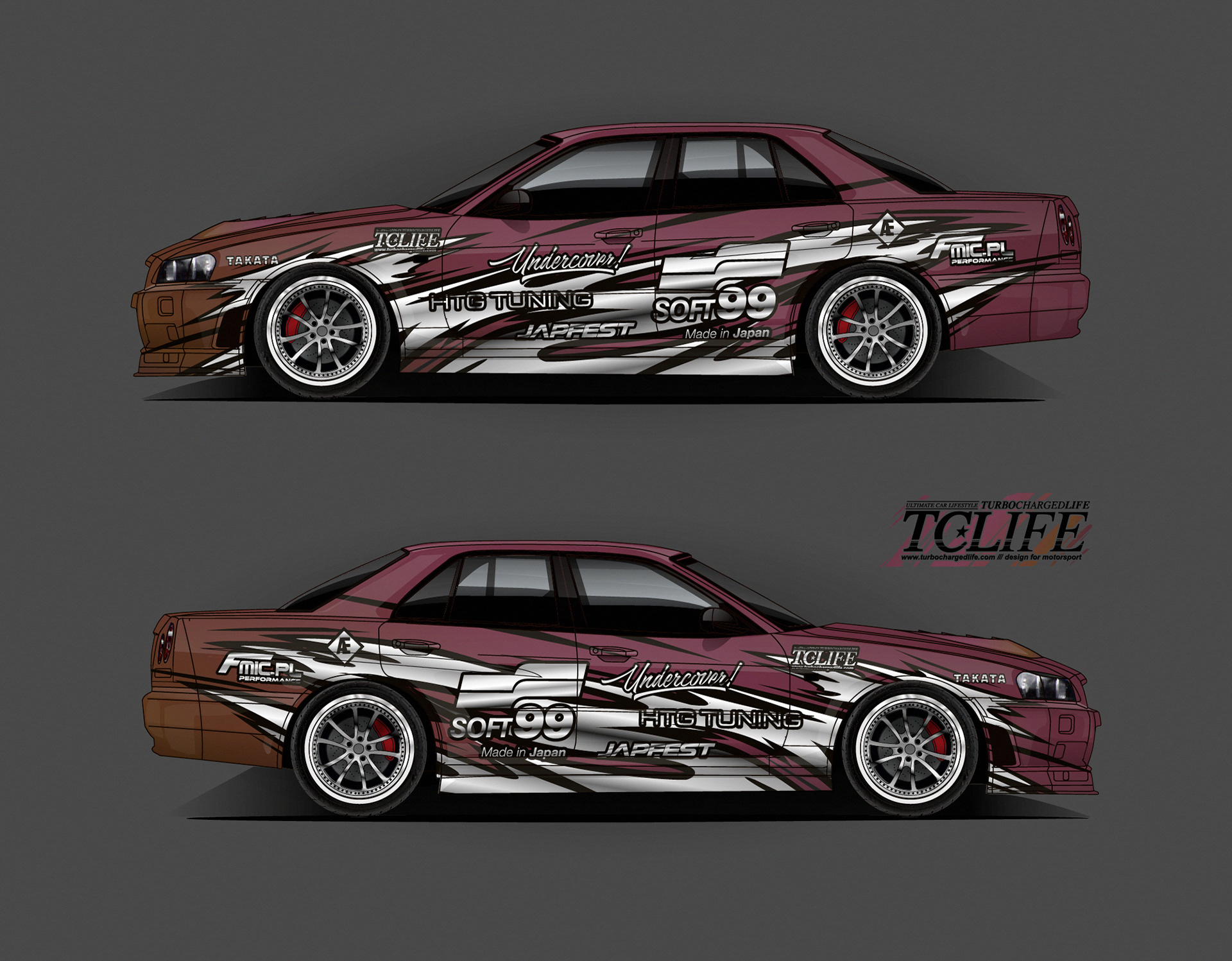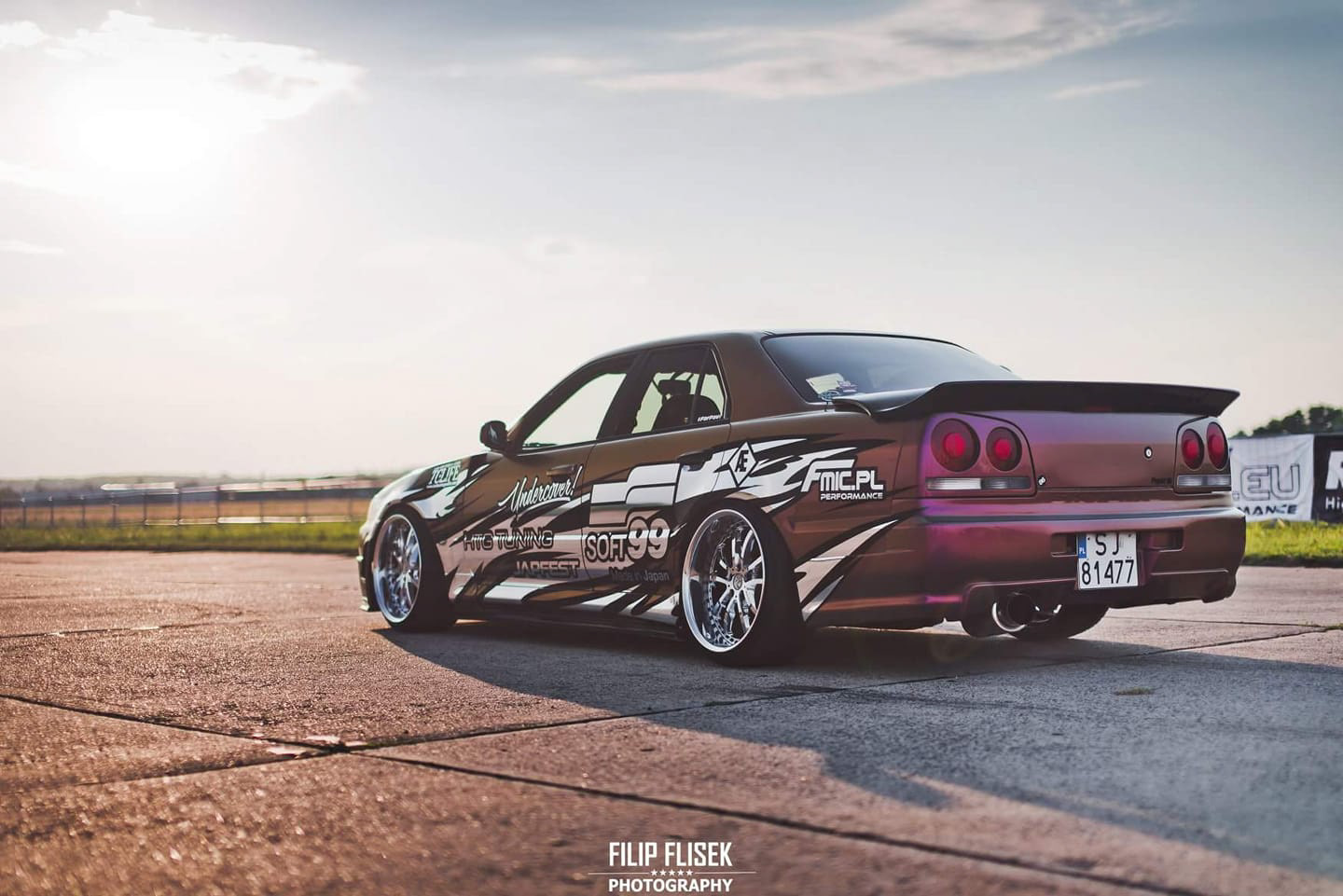 Nissan 200sx Stripair . 2018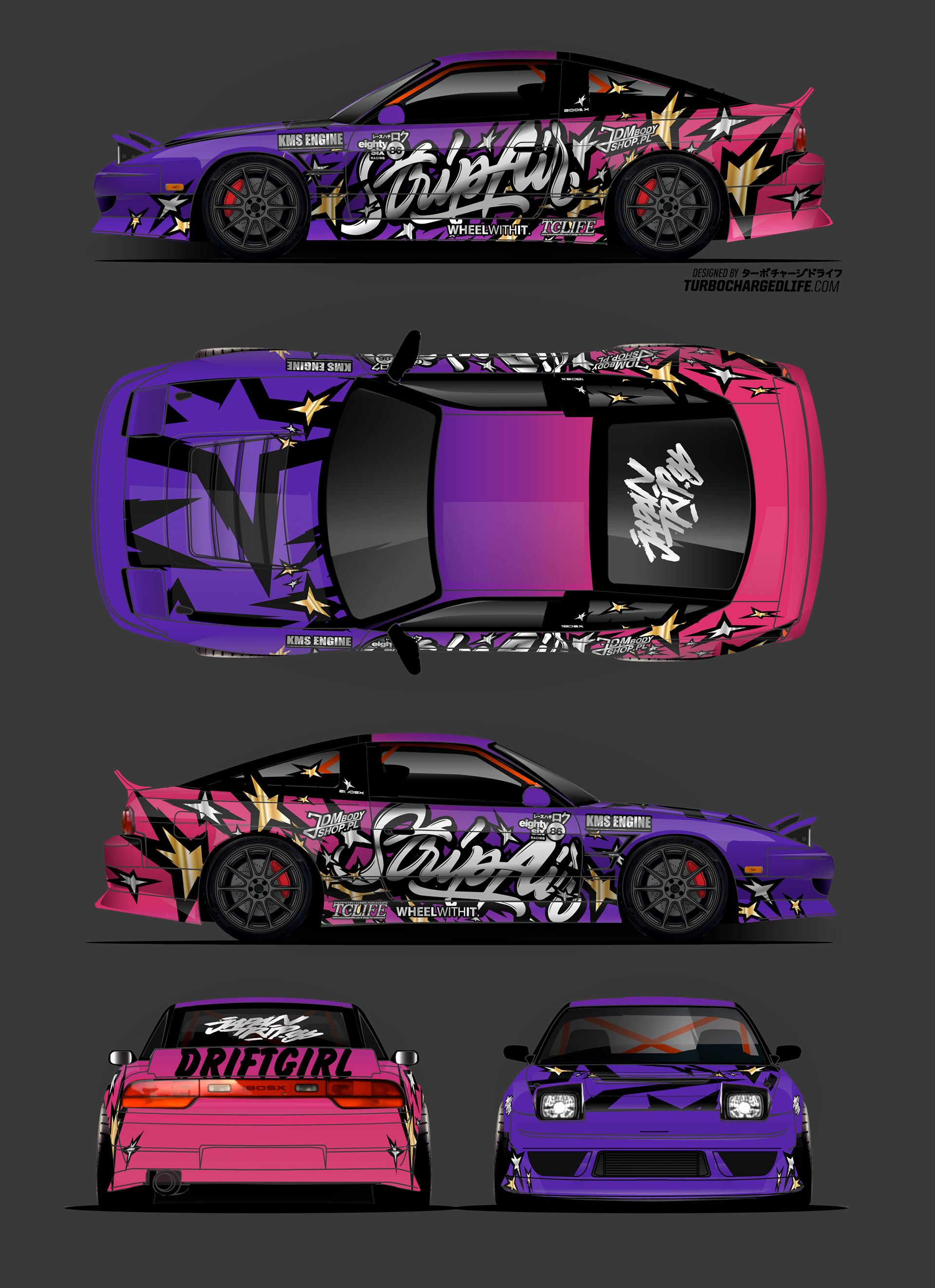 Nissan 180sx / ITASHA style inspired street car for private owner. 2018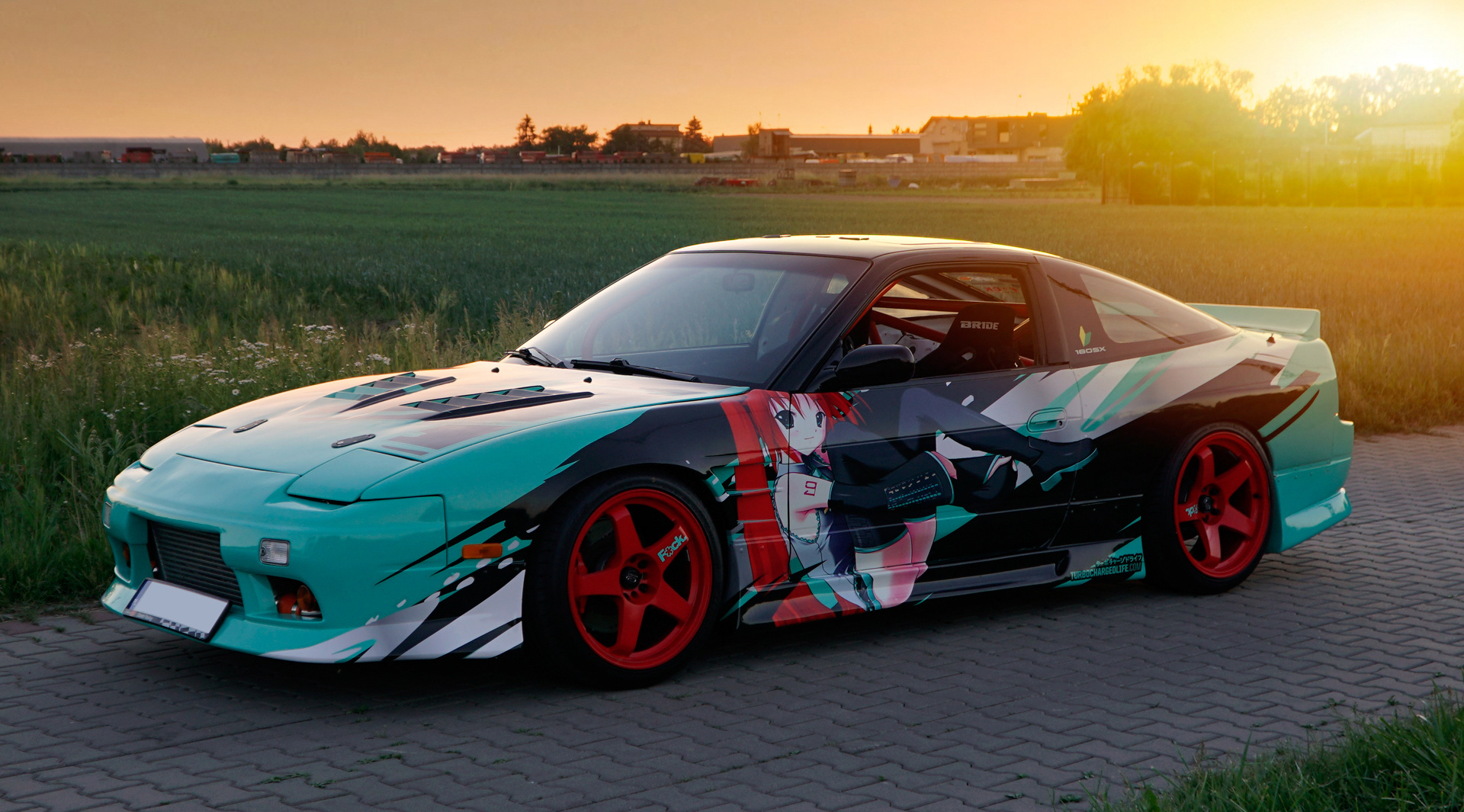 Kenn Egtved  LBWorks BMW e92 Driftspec. Design collabo with illustrator Kuba Dunikowski / iamquba.com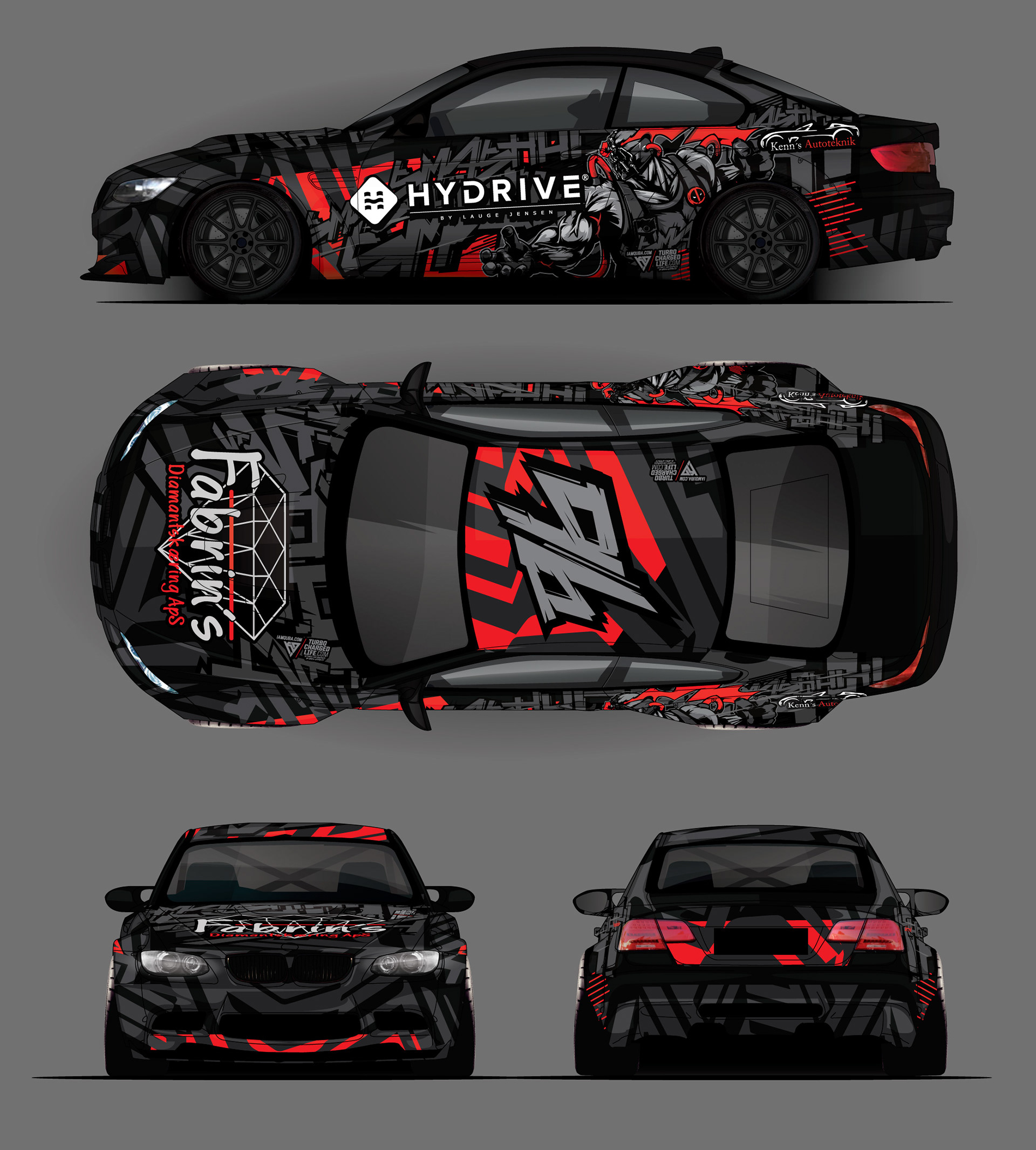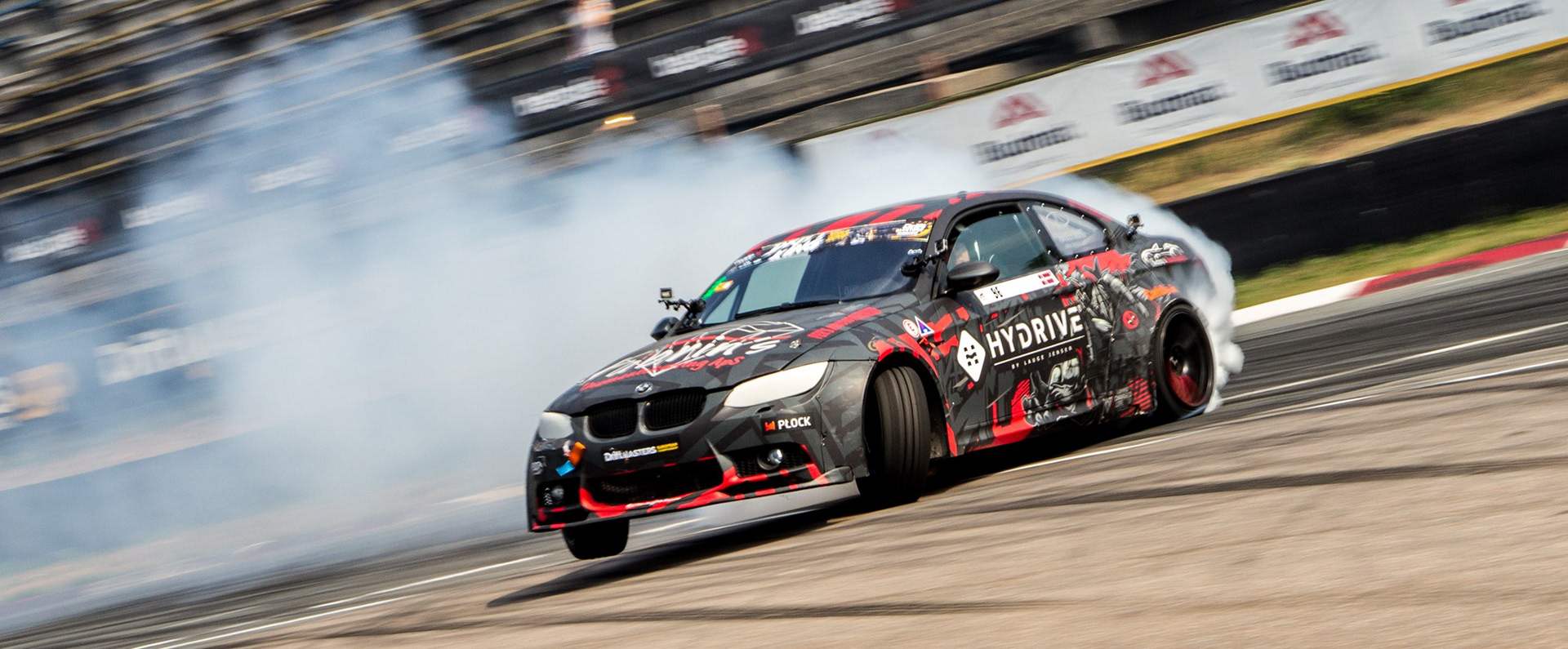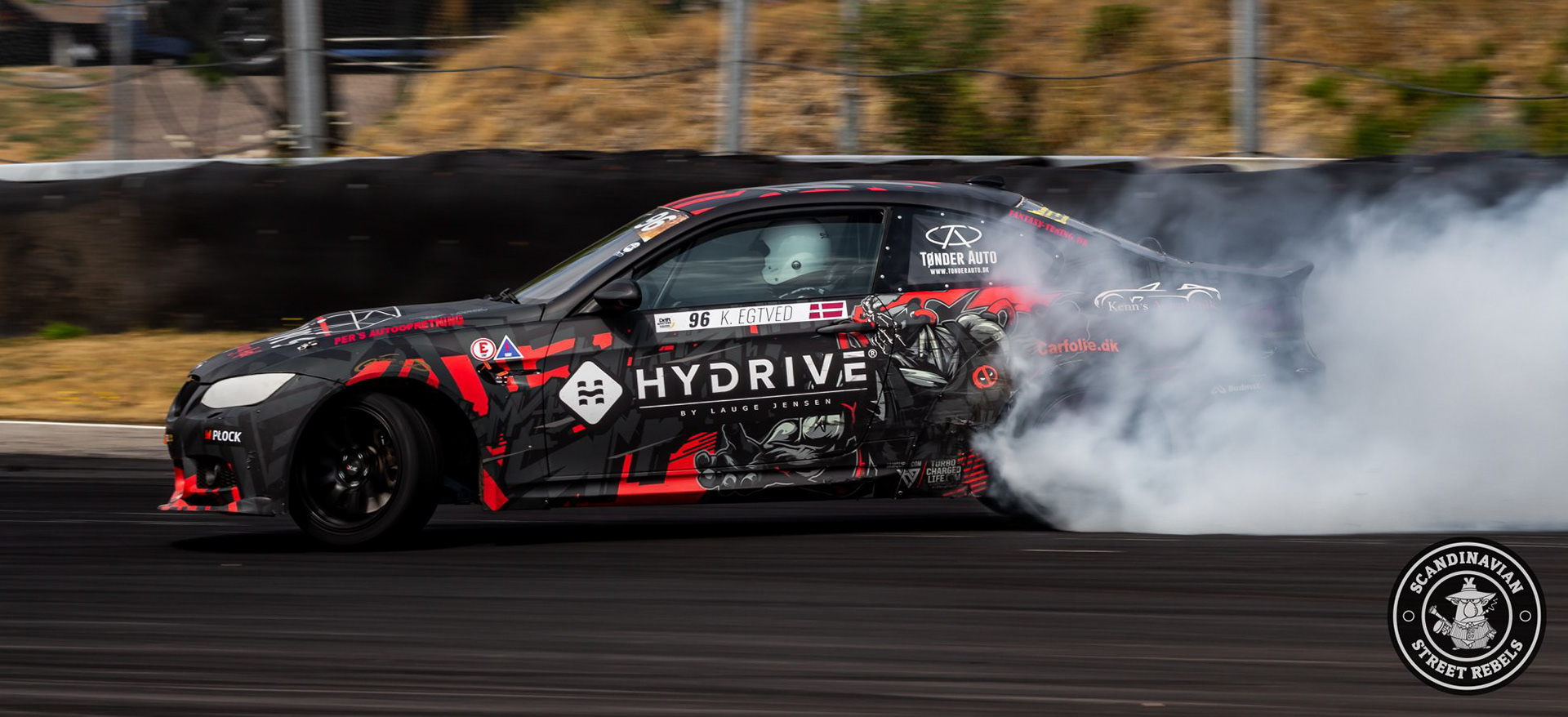 AFORTI Yujin Drift Team / 4 cars team livery 2018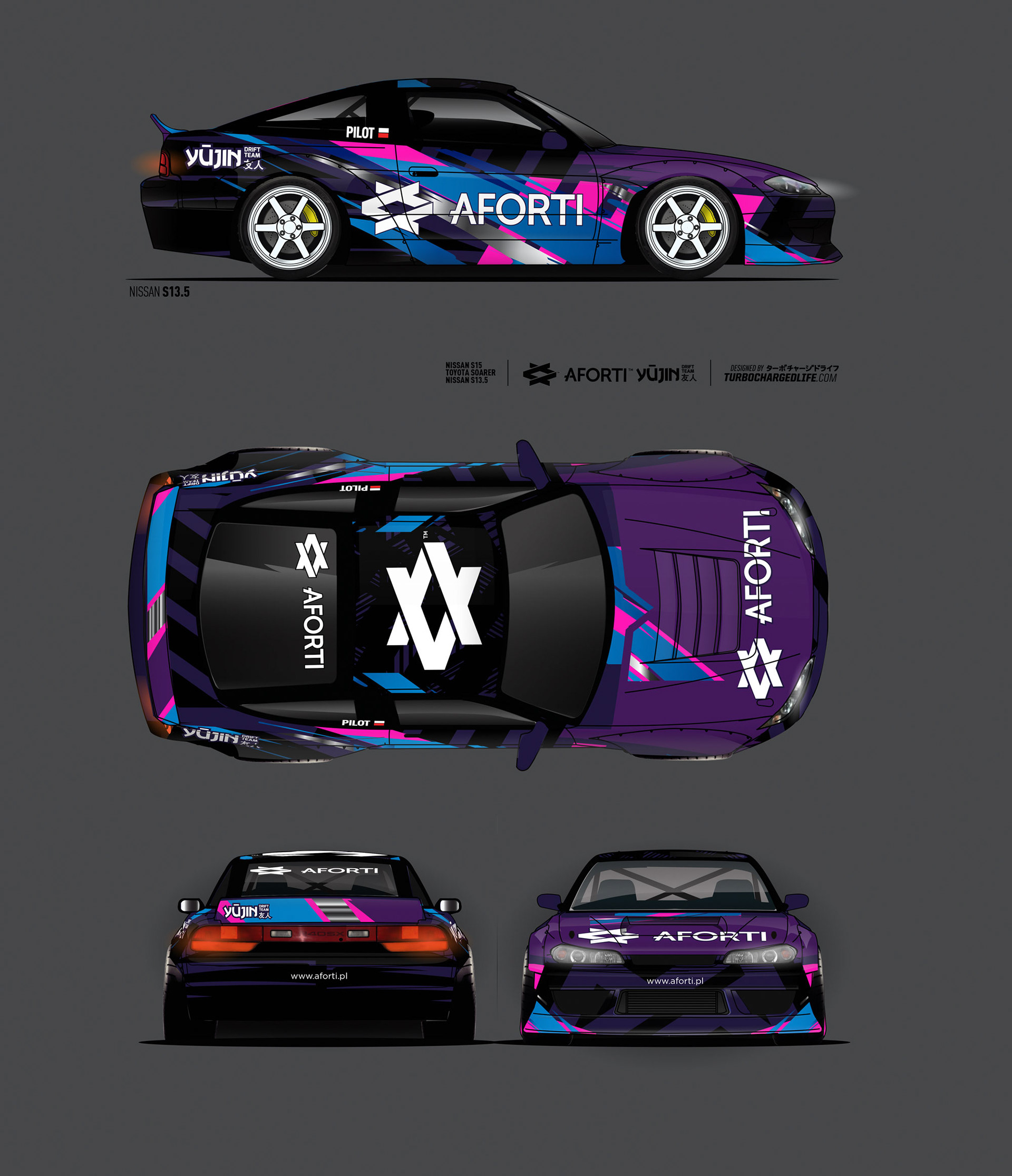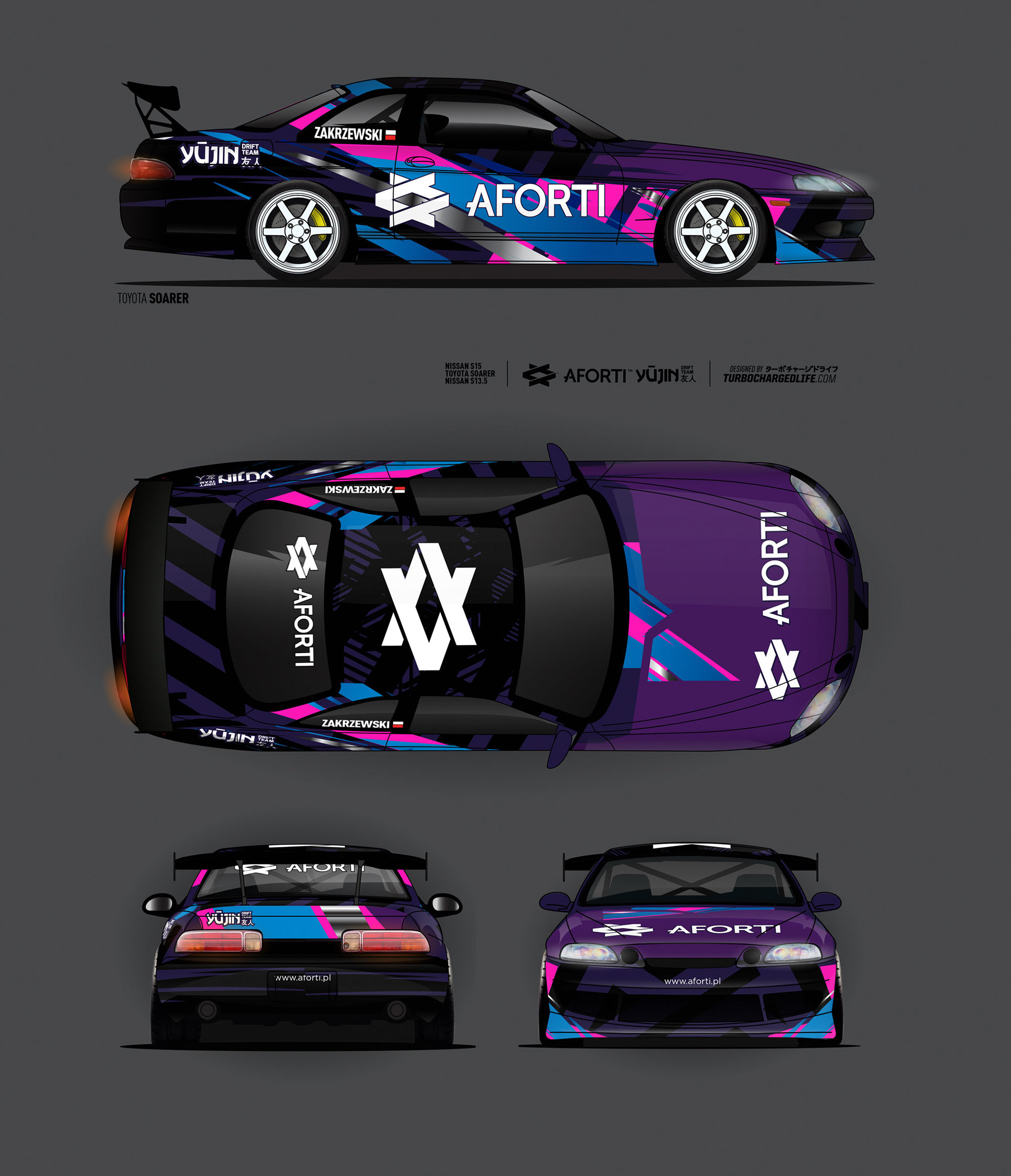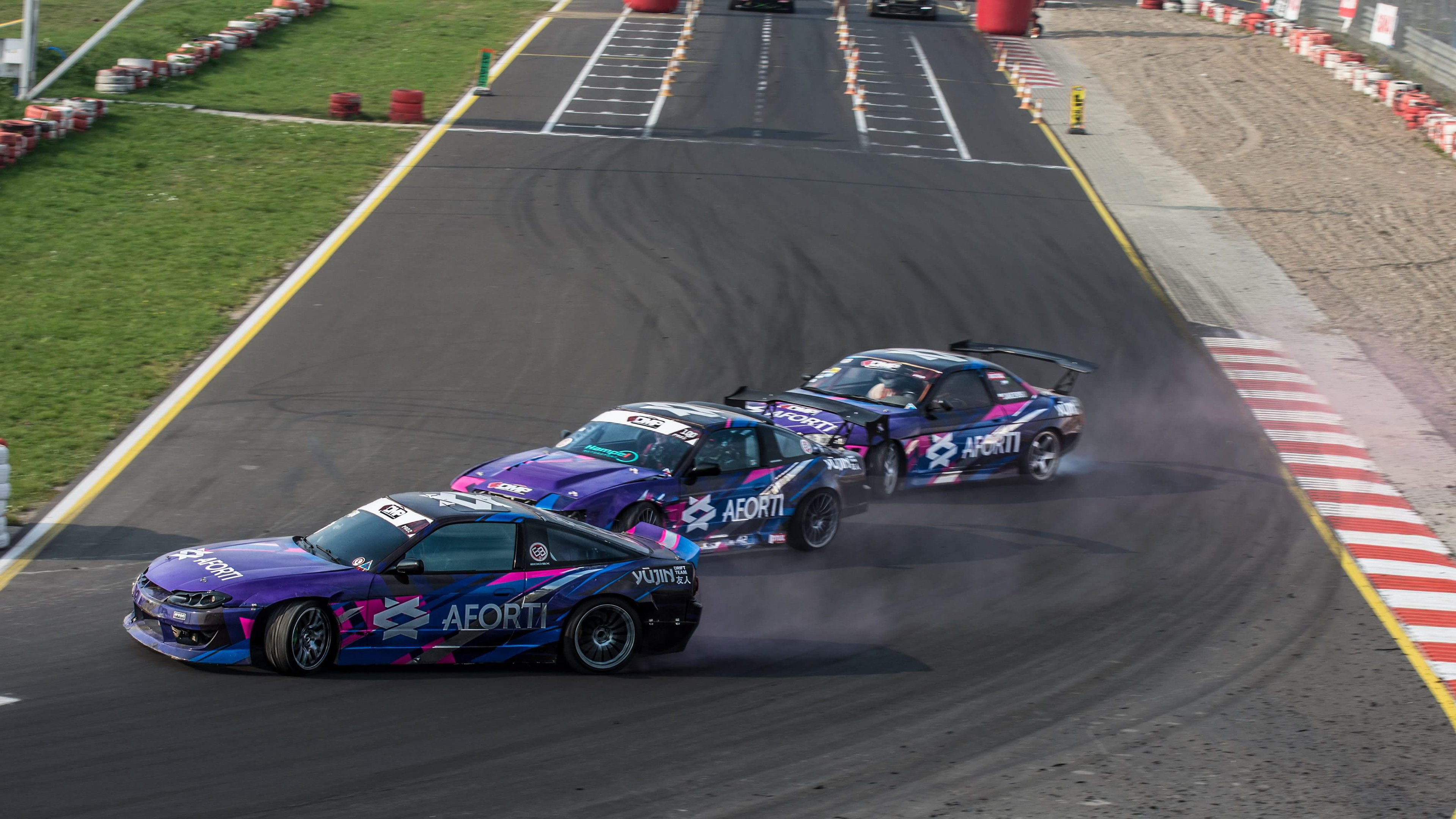 XDdrift King Team / Kuba & Jacek Król BMW e46 drift liveries 2018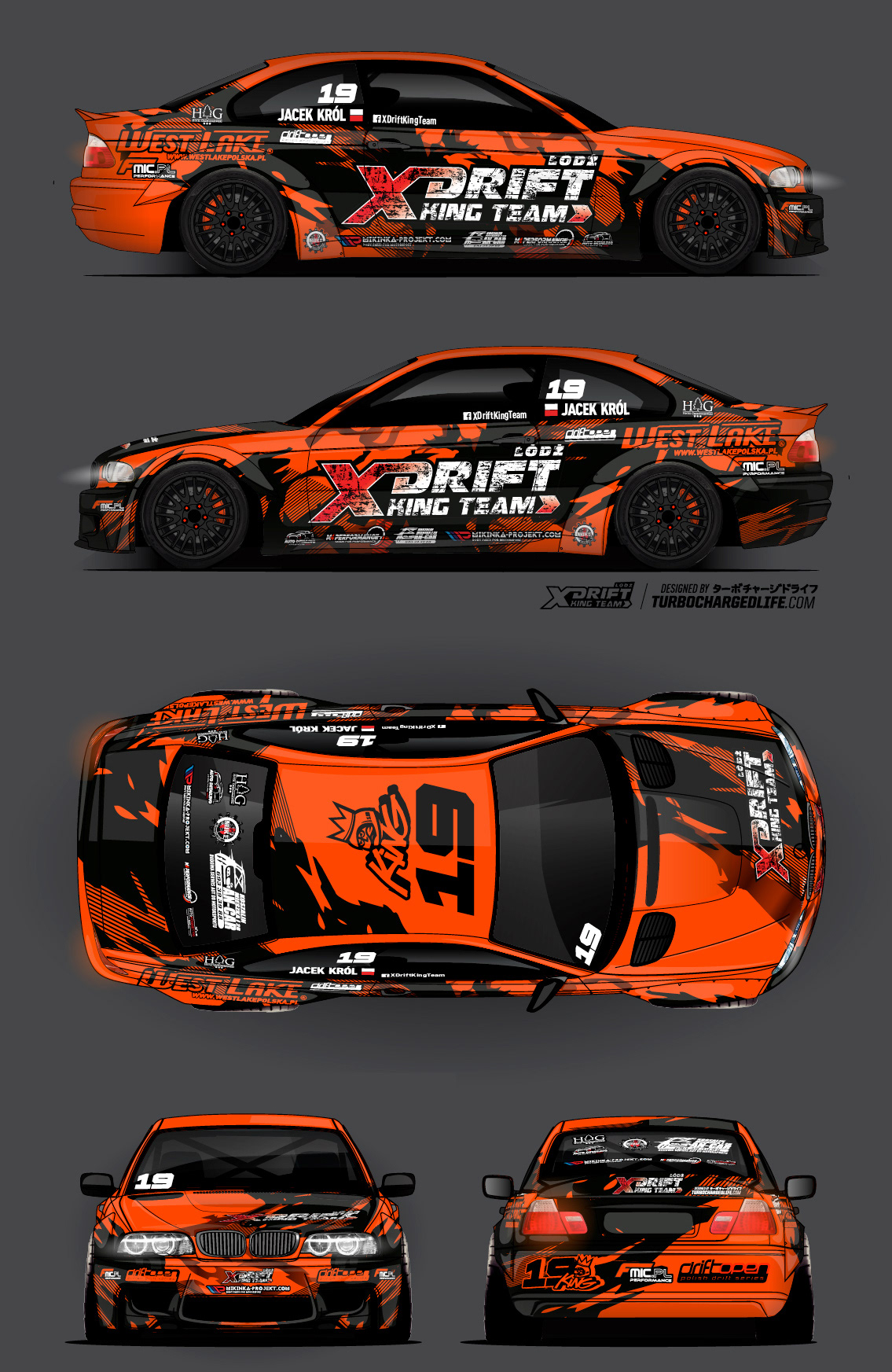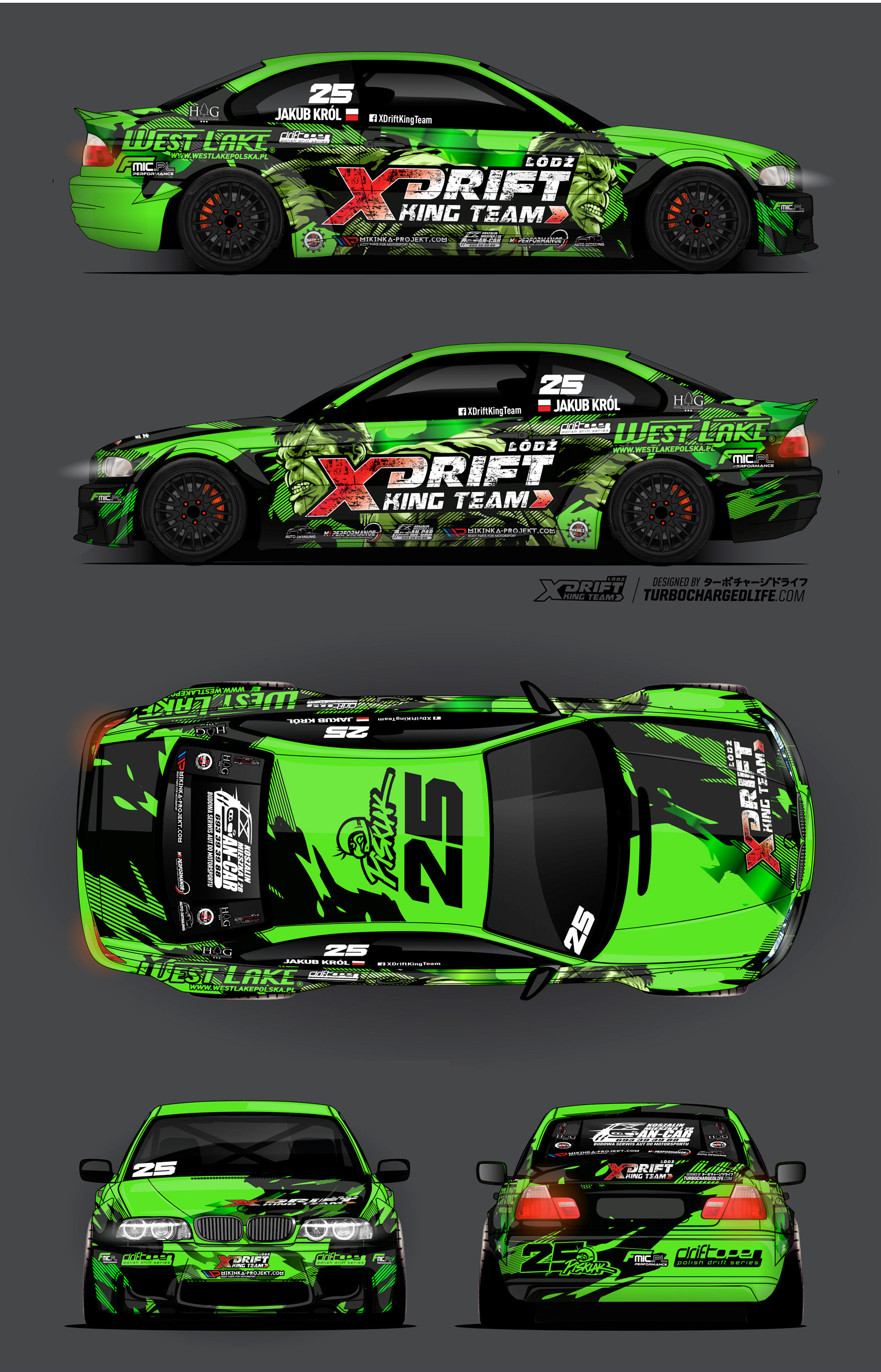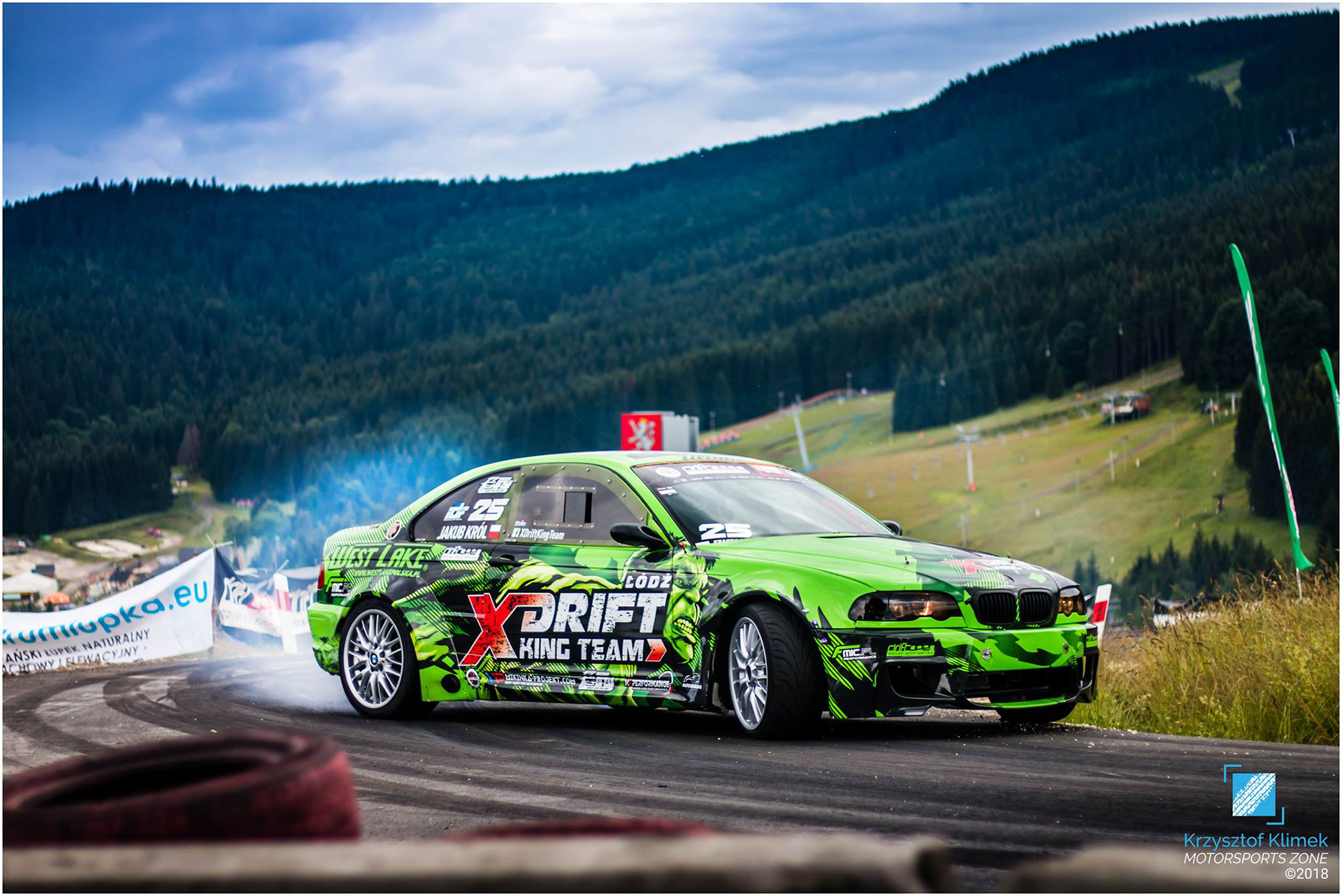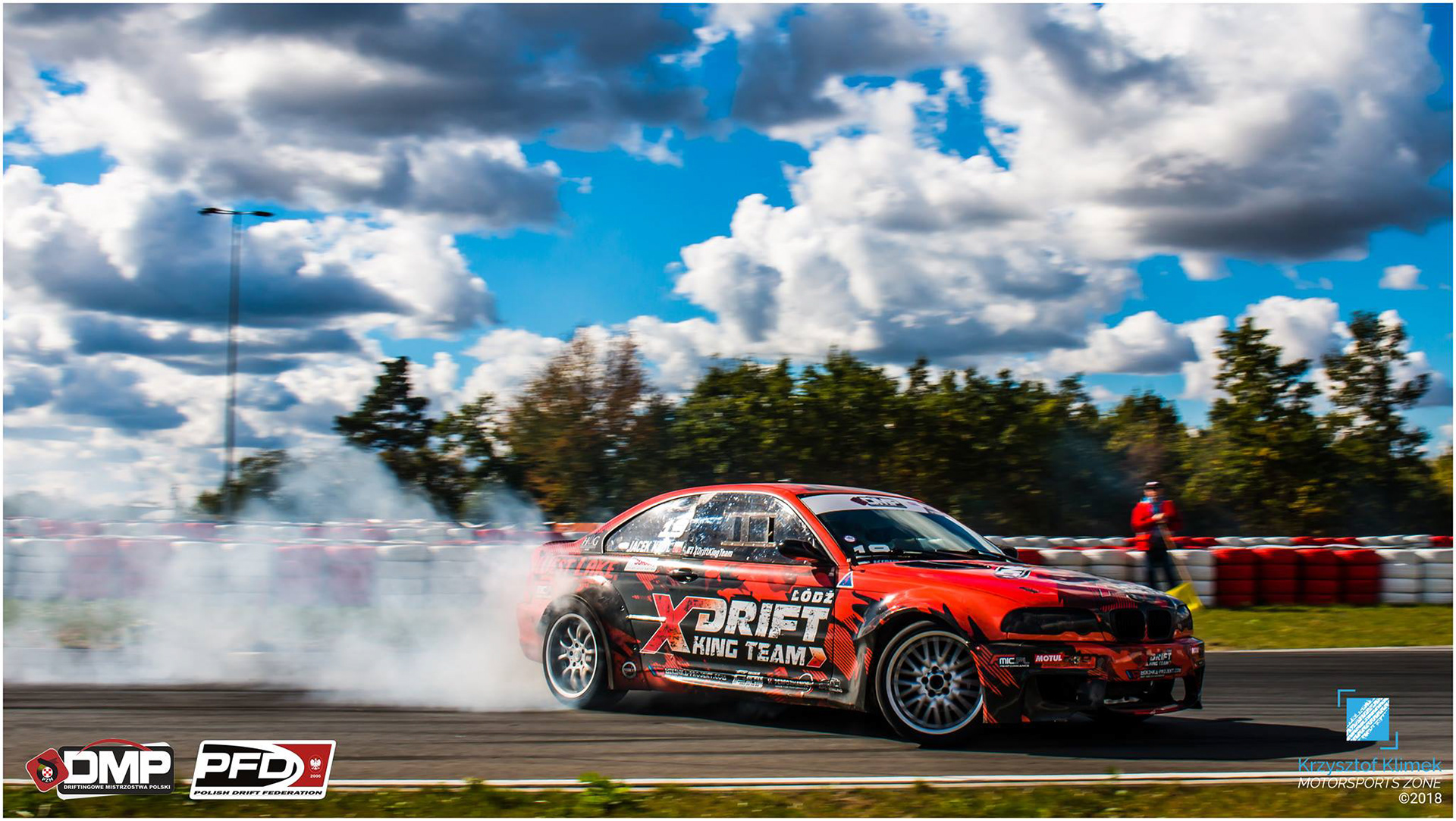 Projekt 86 / Japan Trip cars for Ebisu Drift Matsuri 2018.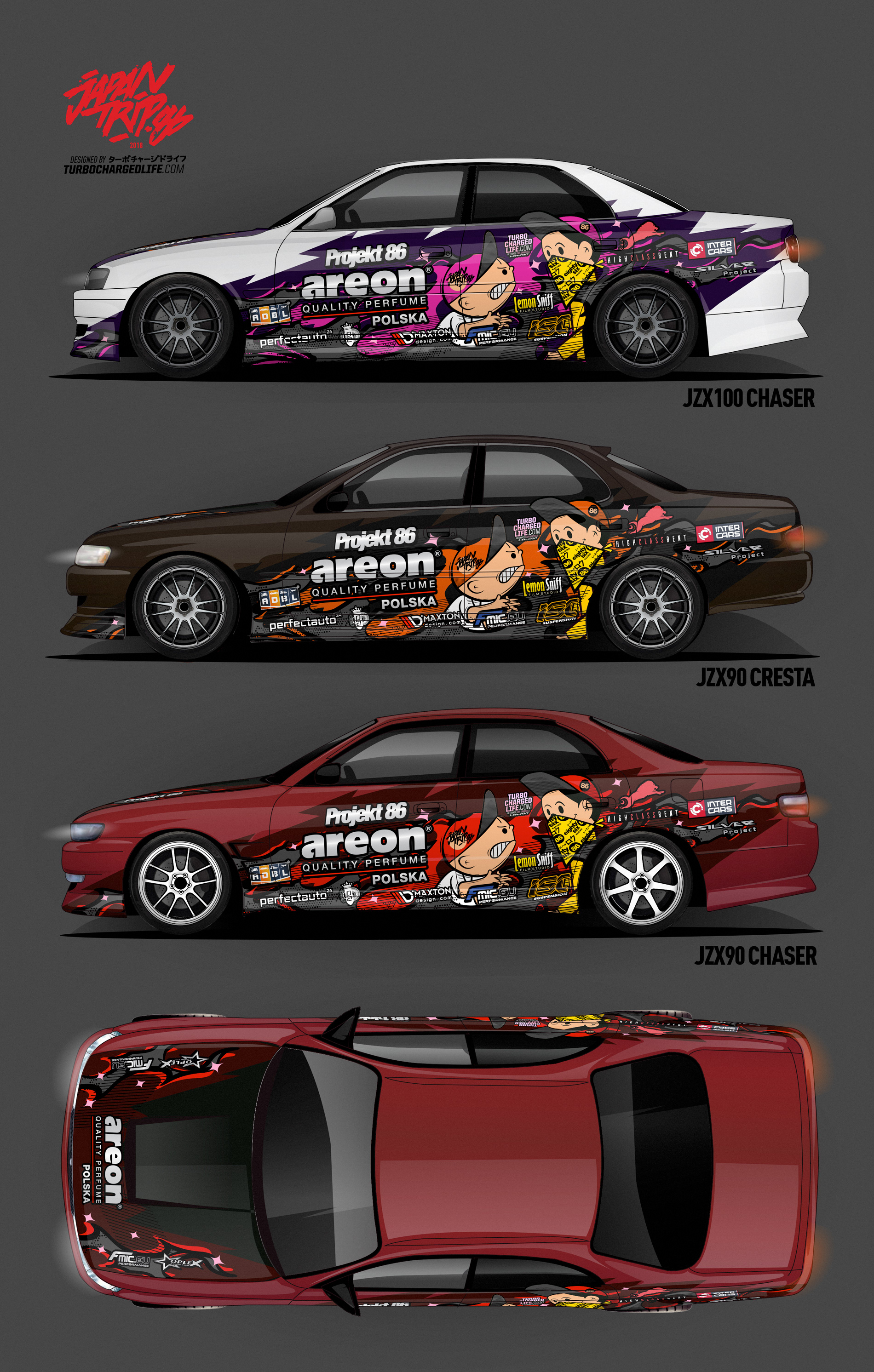 Ola Fijał / STW Center Nissan 200sx High reflective livery 2018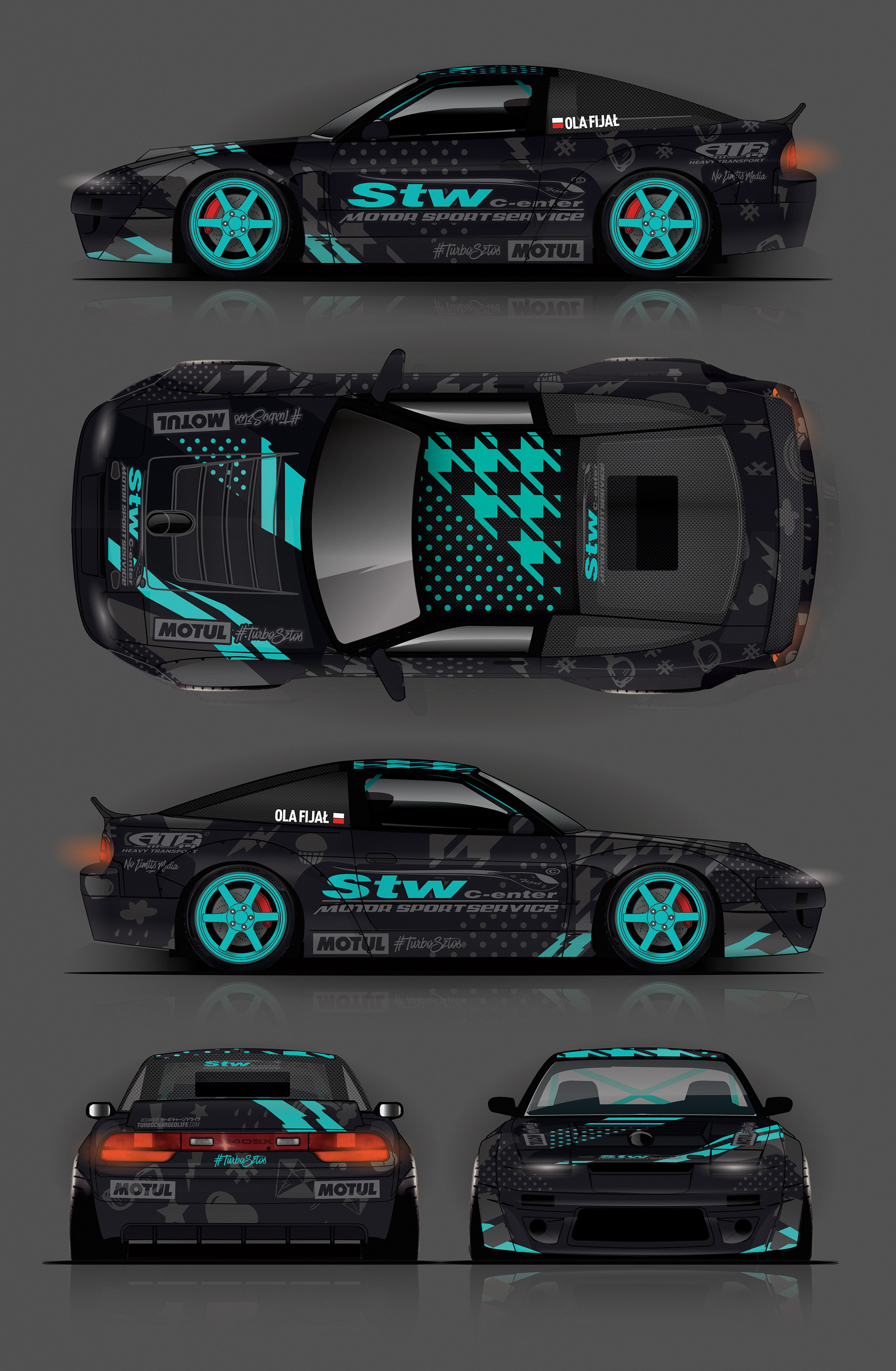 RABBIT Drift 2JZ BMW E30 2018. MARVEL inspired livery using hand repainted comic cover illustrations.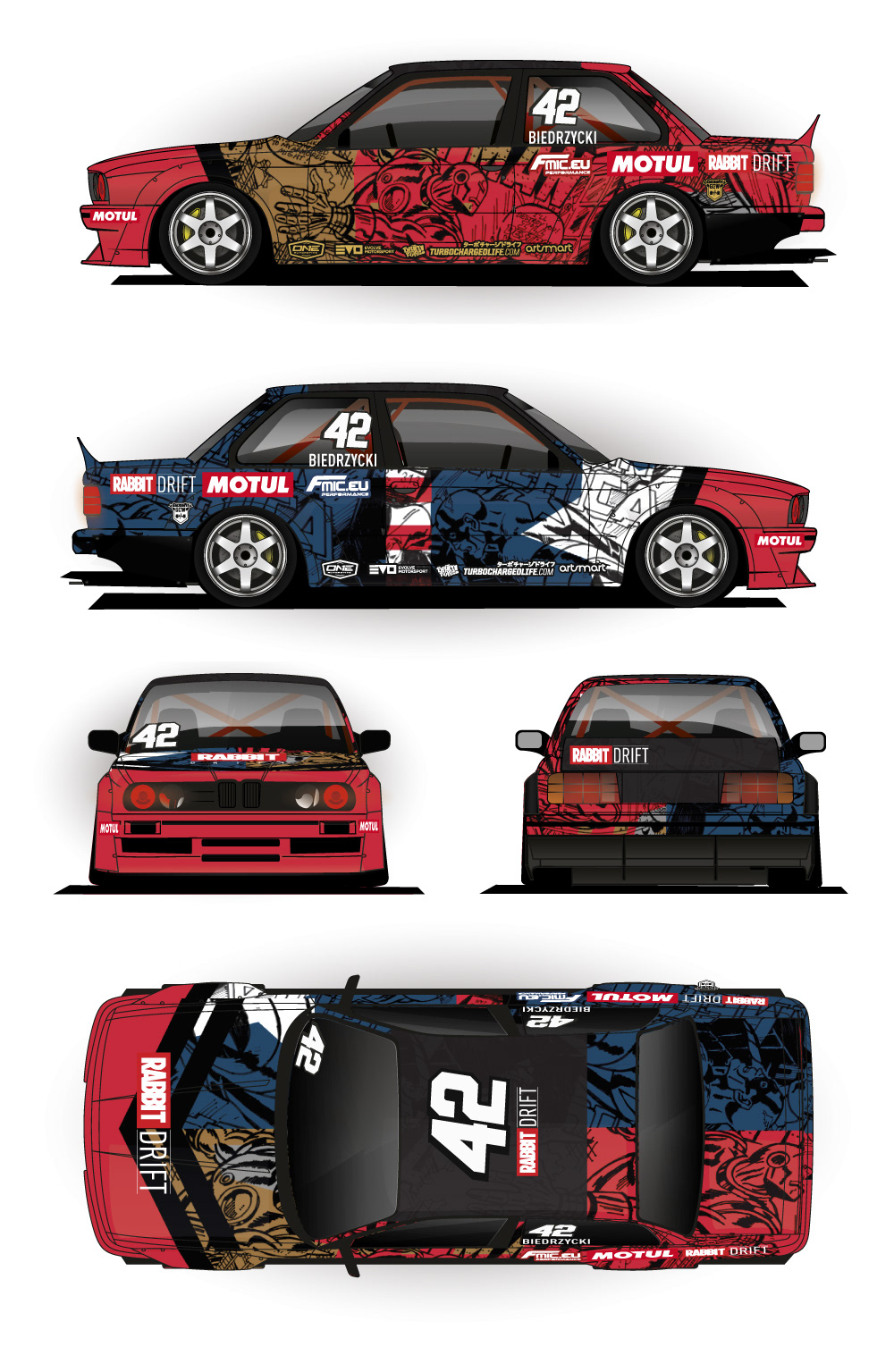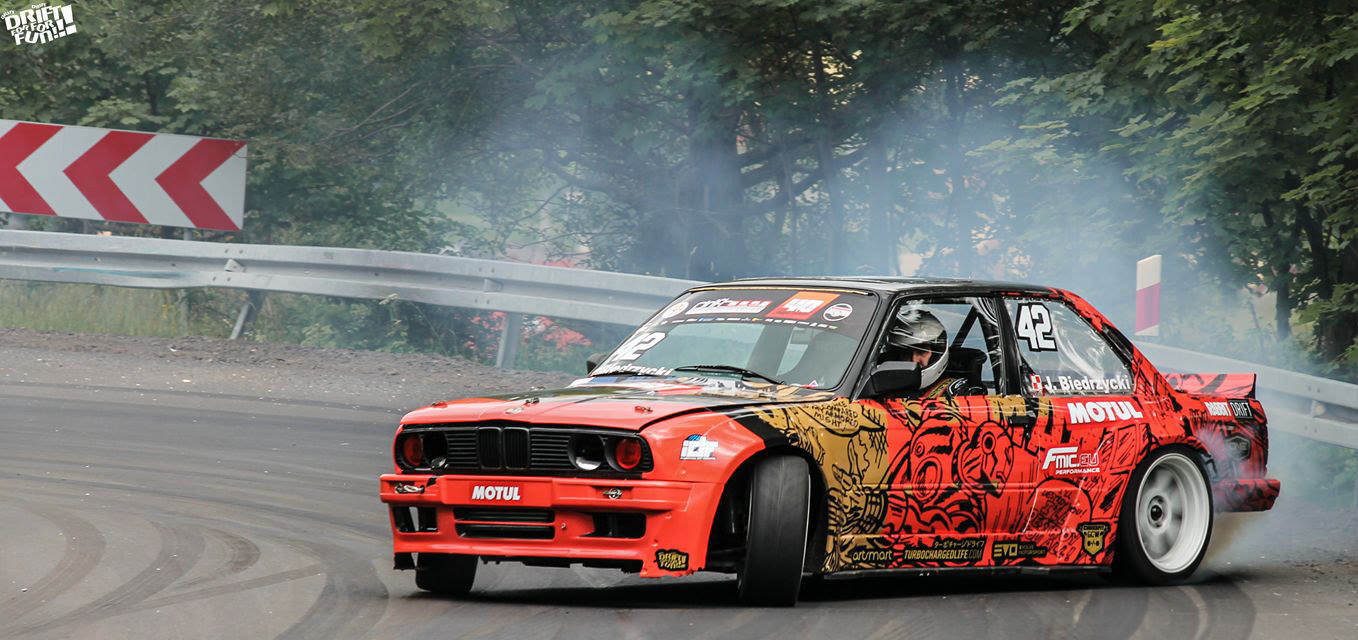 Branding work for Kuba Przygonski / Tom Colsoul for Dakar Rally 2018. Helmet Race Suits and some graphics final touches to rally Car Mini XRAID TEAM Orlen.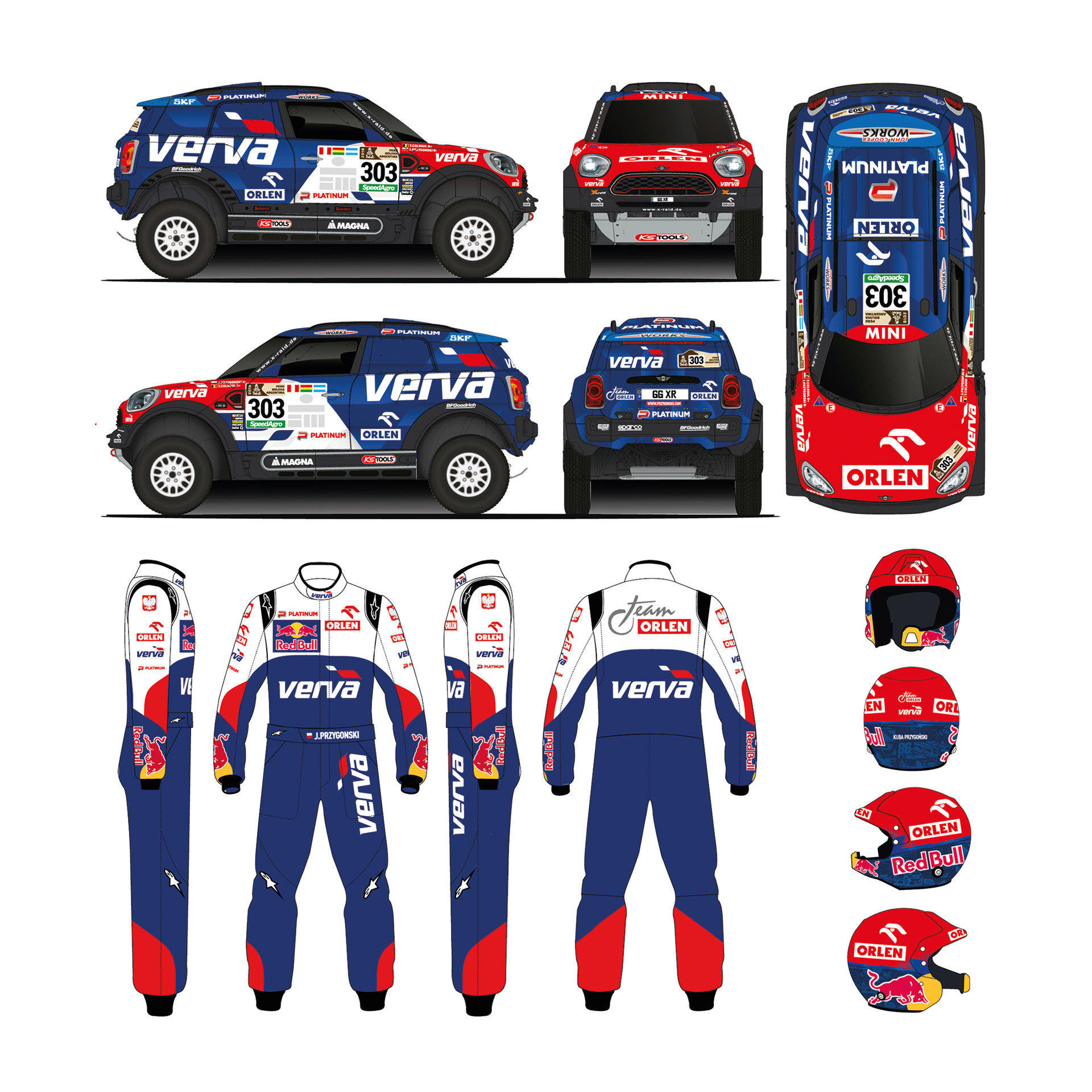 Baster Garage BMW E36 & NISSAN 200SX Livery design 2017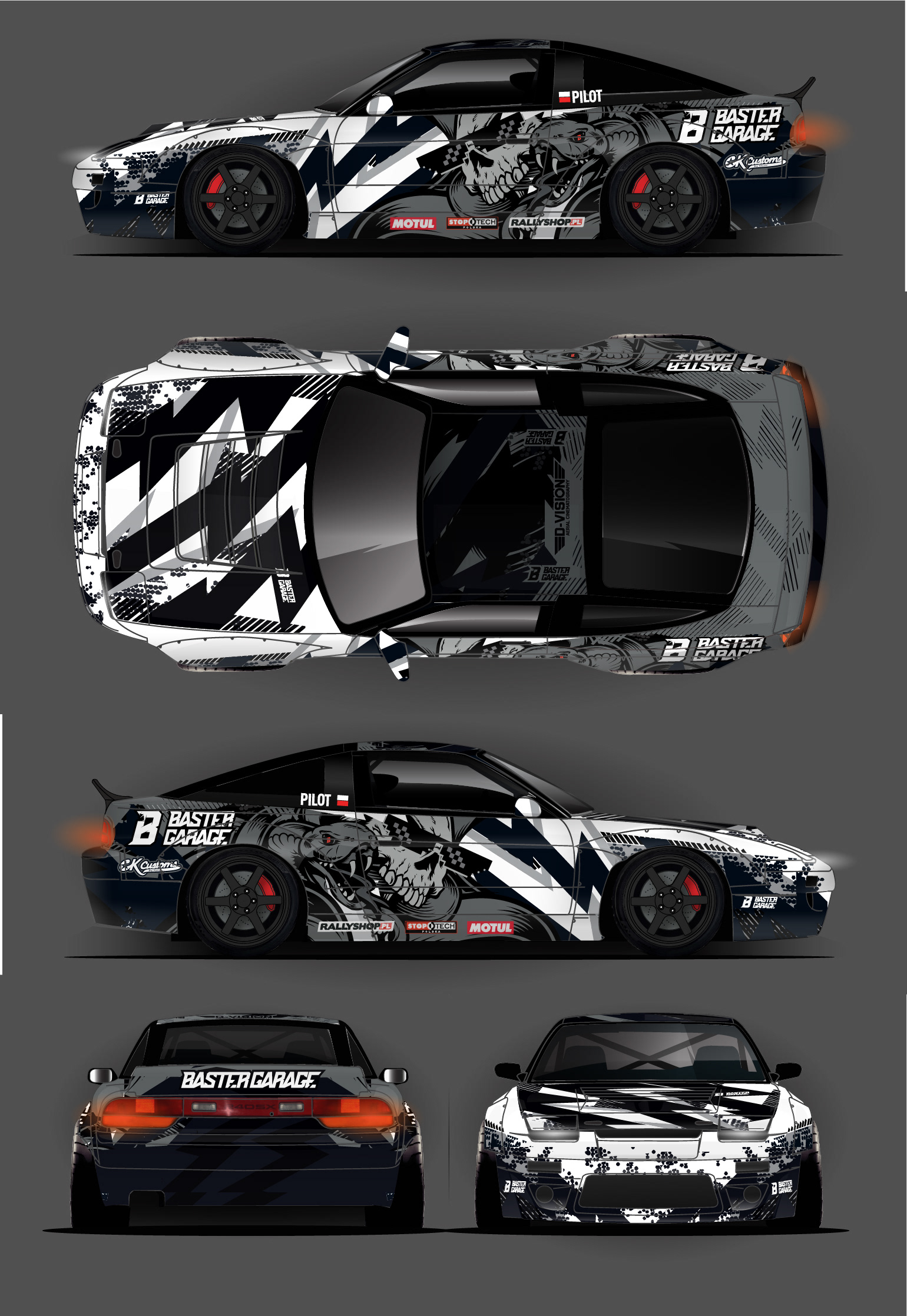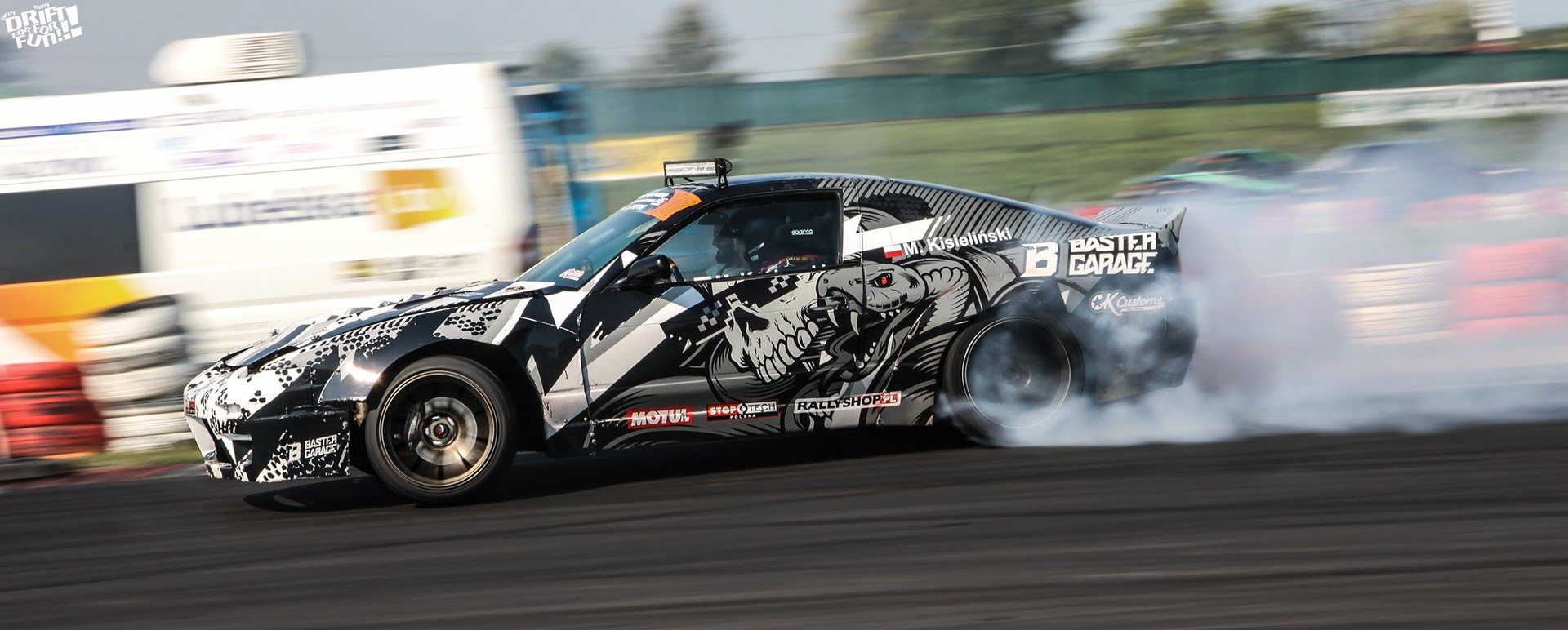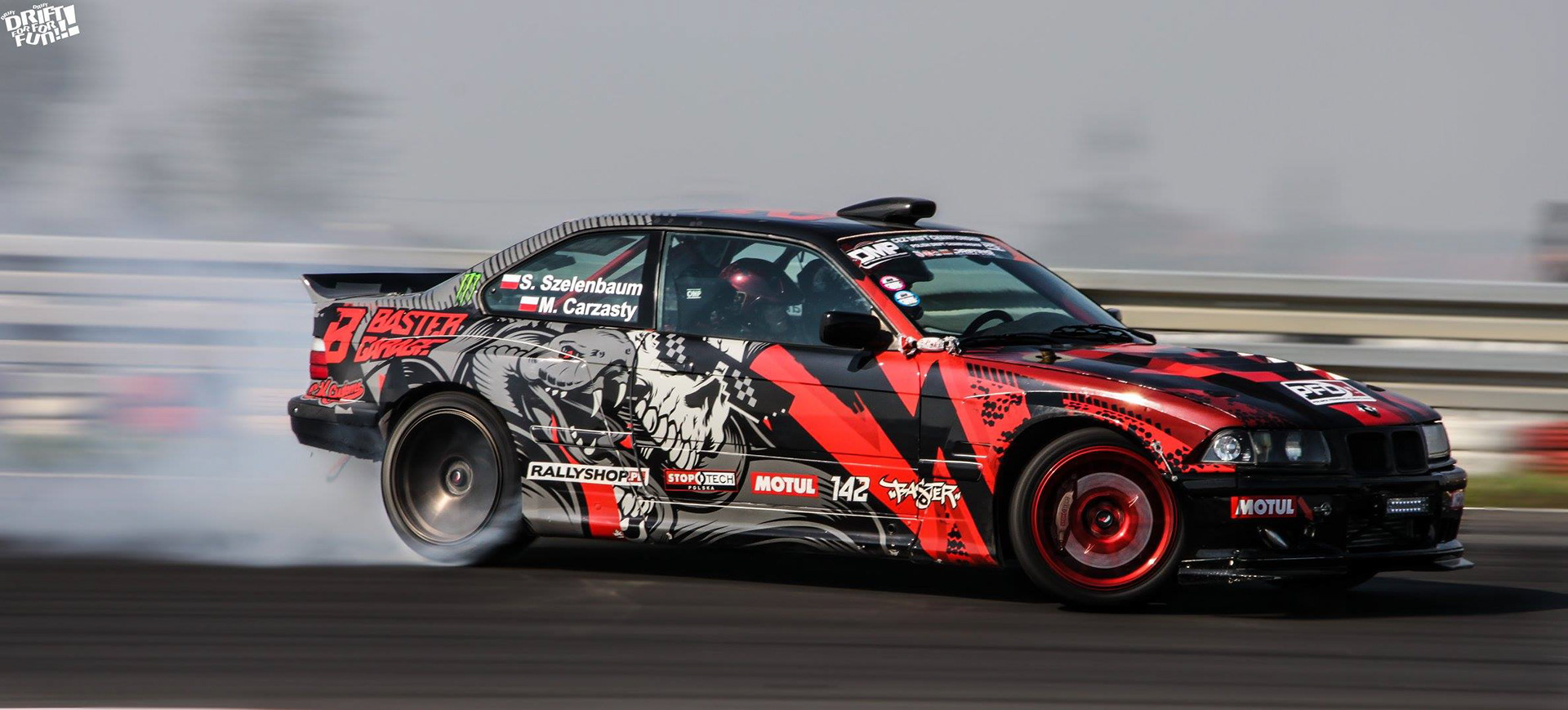 Maciej Pospieszyński Aerobatic Extra330sc 2017 / Qualitium / Deltagas /  Goldwings Flight Academy / Flyspot.
Razem z  Agencją marketingową
Exodus Brand
www.exodusbrand.pl
na ich zamówienie wykonaliśmy projekt oklejenia samolotu Extra 330 SC Macieja Pospieszyńskiego.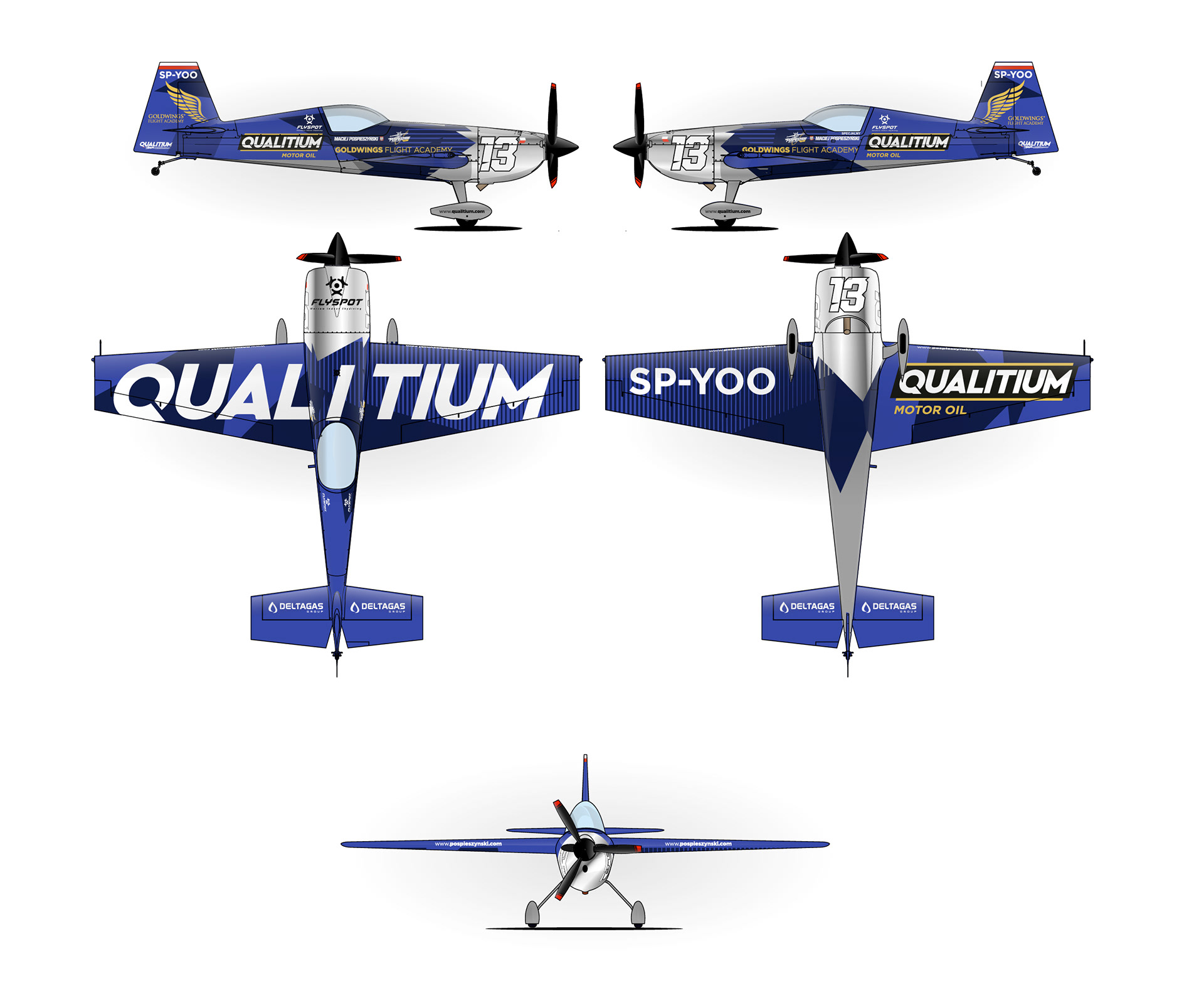 Mateusz Woskresinski Nissan s14 Rocet bunny v1 / GOFTP - FTP LOGISTICS - JBBMOTORSPORT LIVERY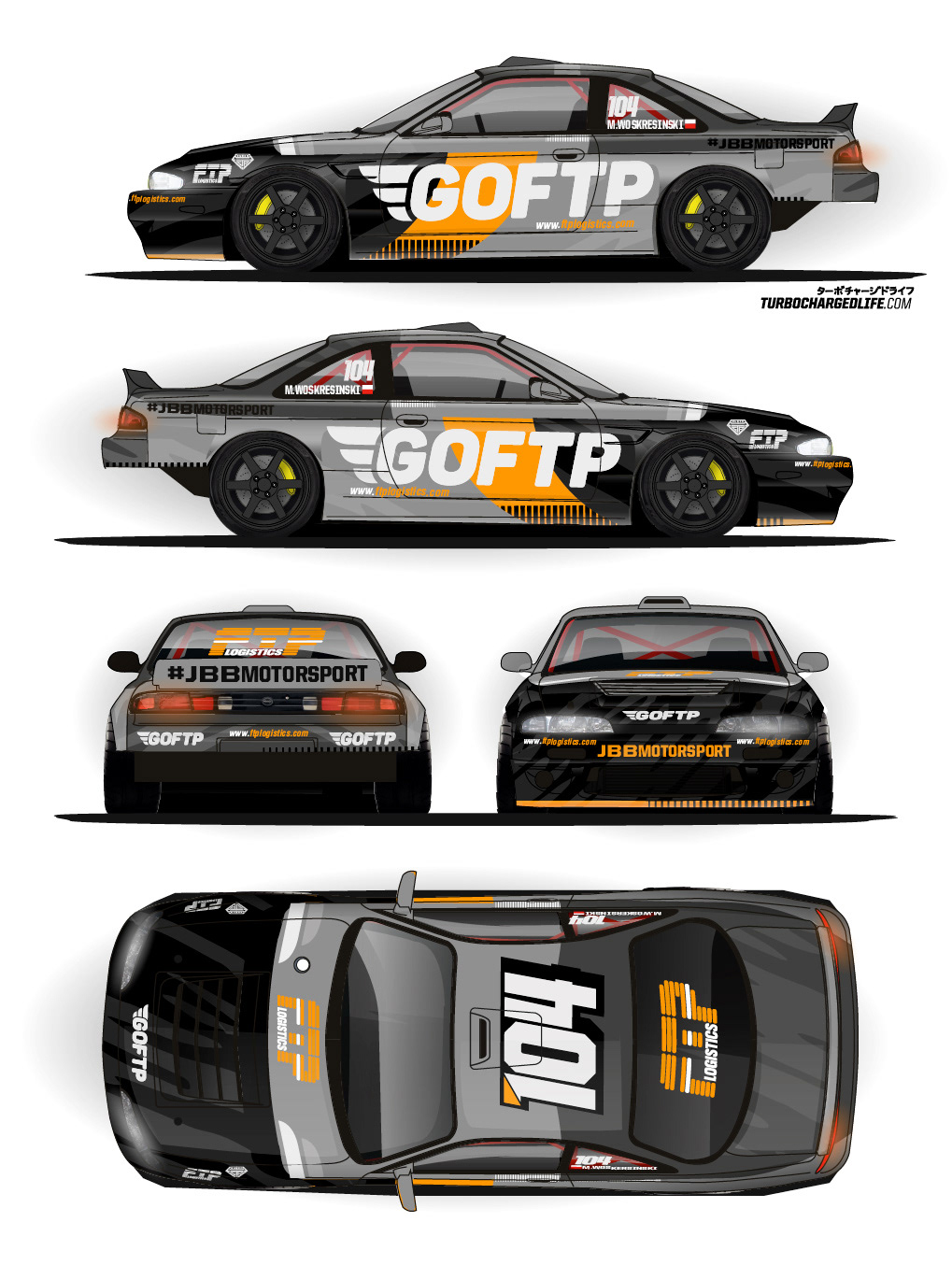 Luke Czepiela Red Bull Zivko 540 Acrobatic plane + Suit + Helmet Livery Designs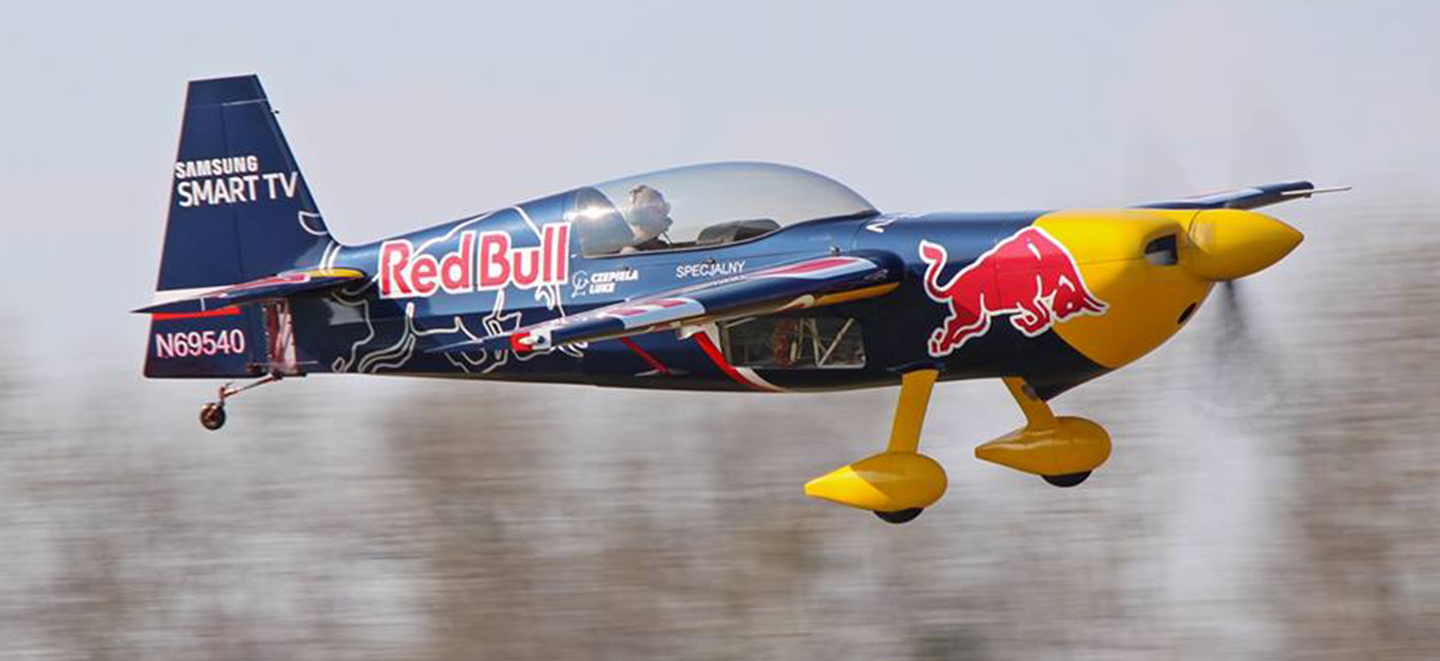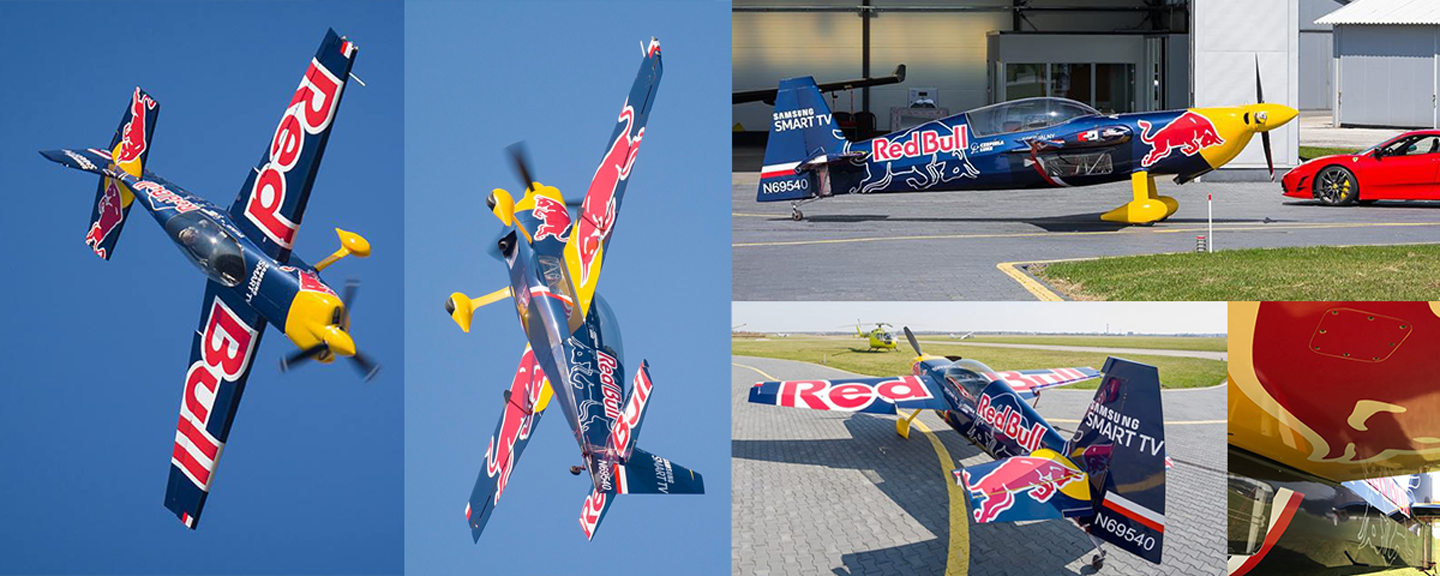 Artur Pawlonka - Artus / Pawlonka Racing / CKCustoms BMW E30 Drift livery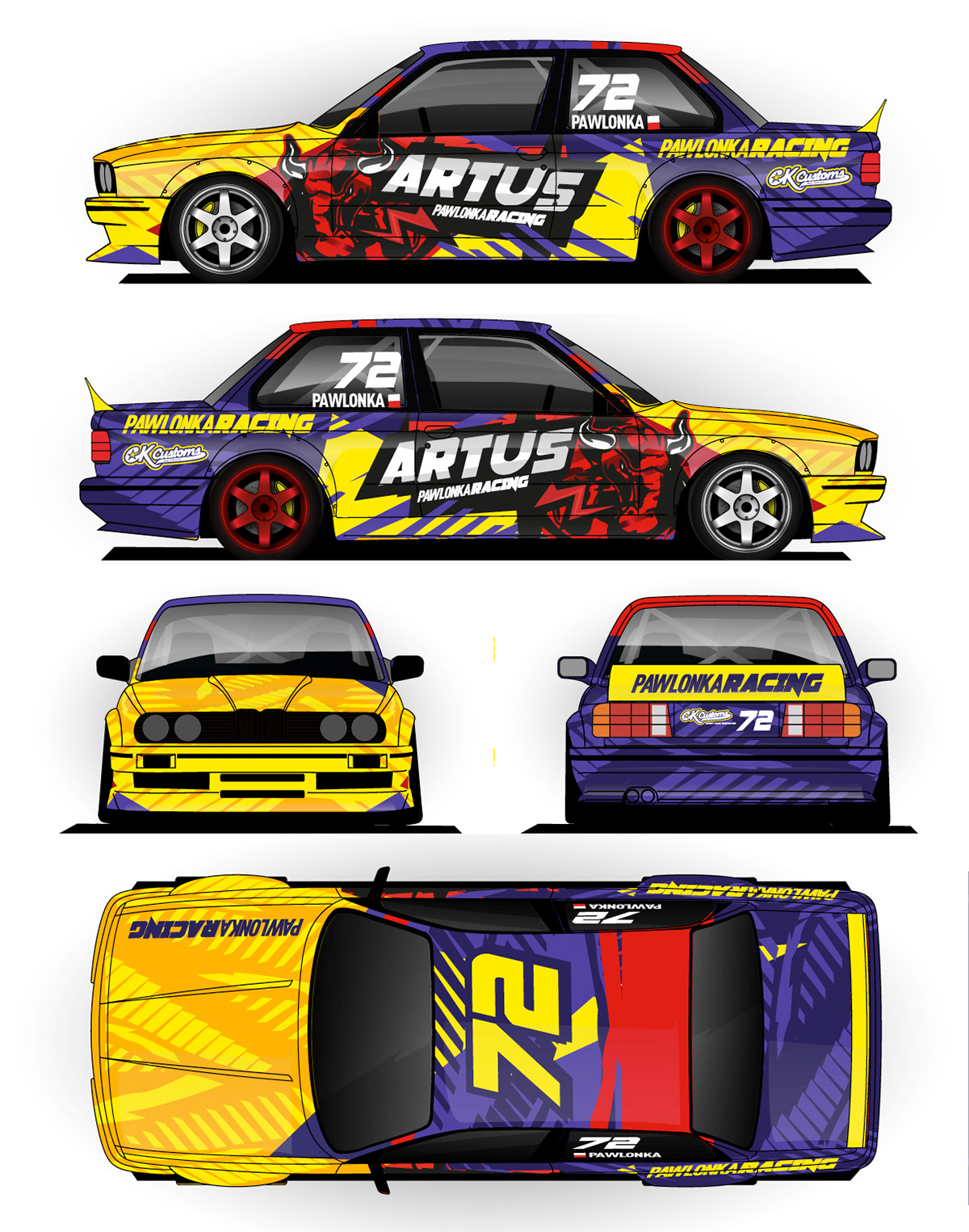 RabbitDrift 2JZ BMW E30 2017 livery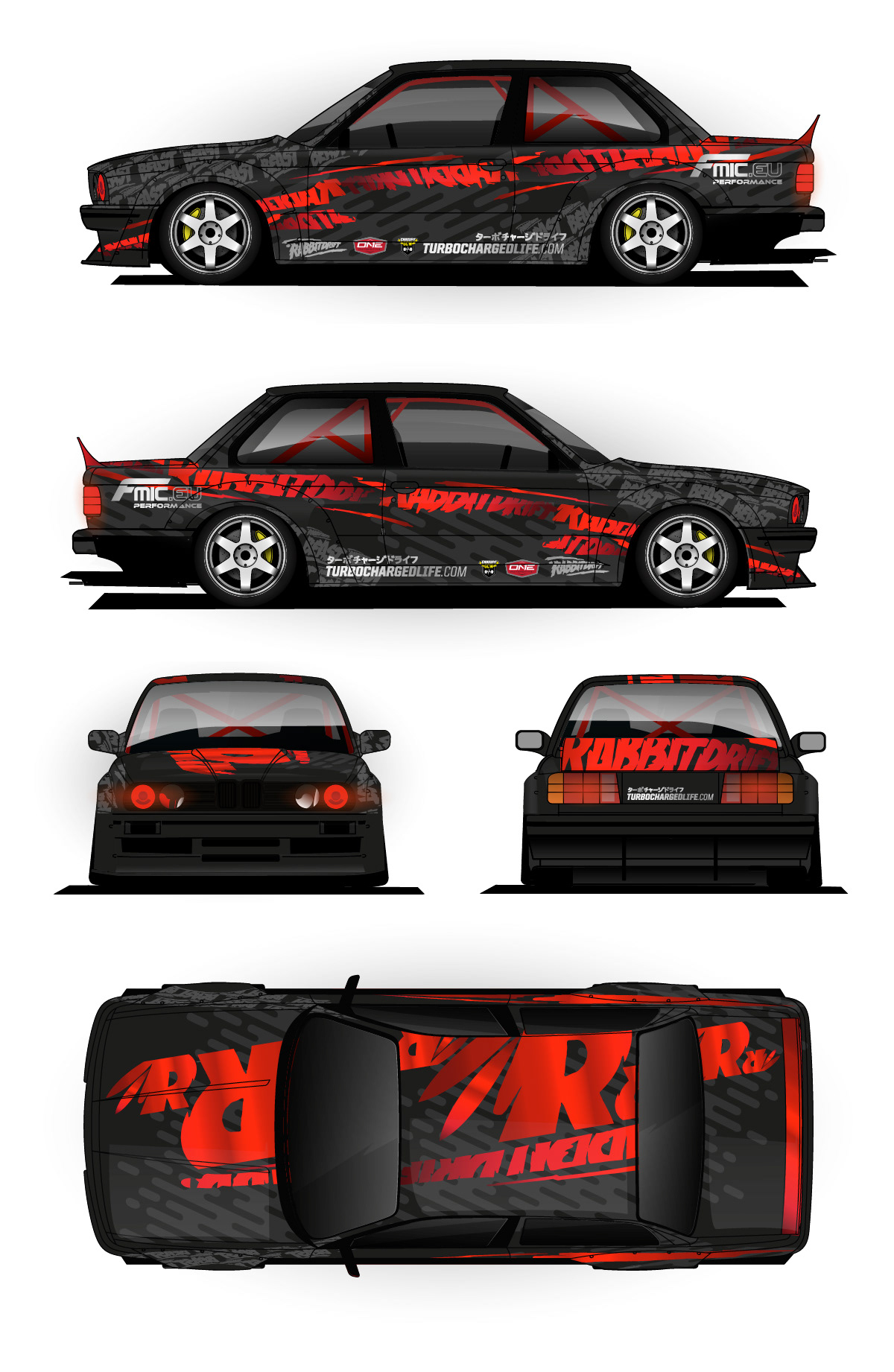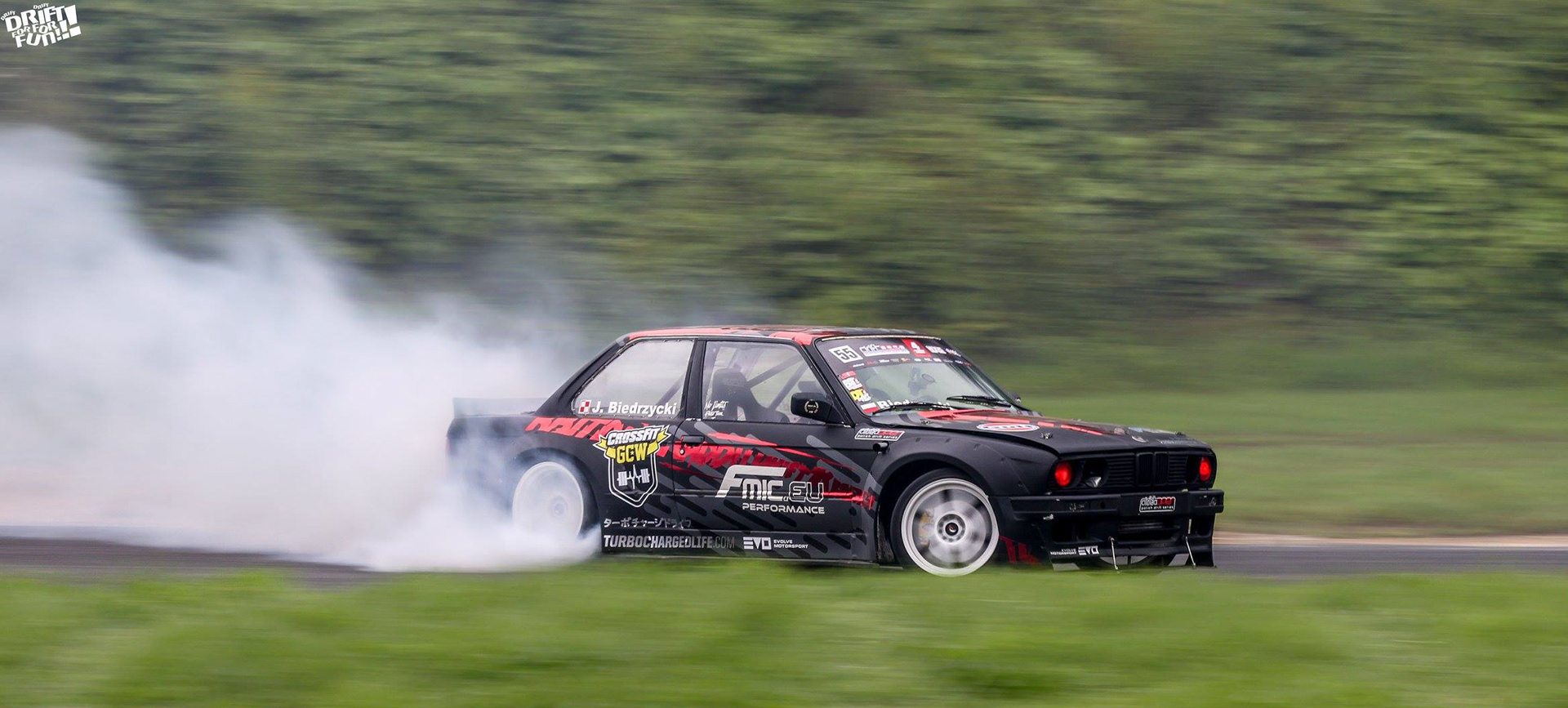 Jaś Borawski "Youngest Drifter in Poland" 2017 Mibor Team Livery Graphics

(using character from AFROSamurai comic book) BMW E30 Driftcar / Nissan Skyline R34 Driftcar / Seicento rally car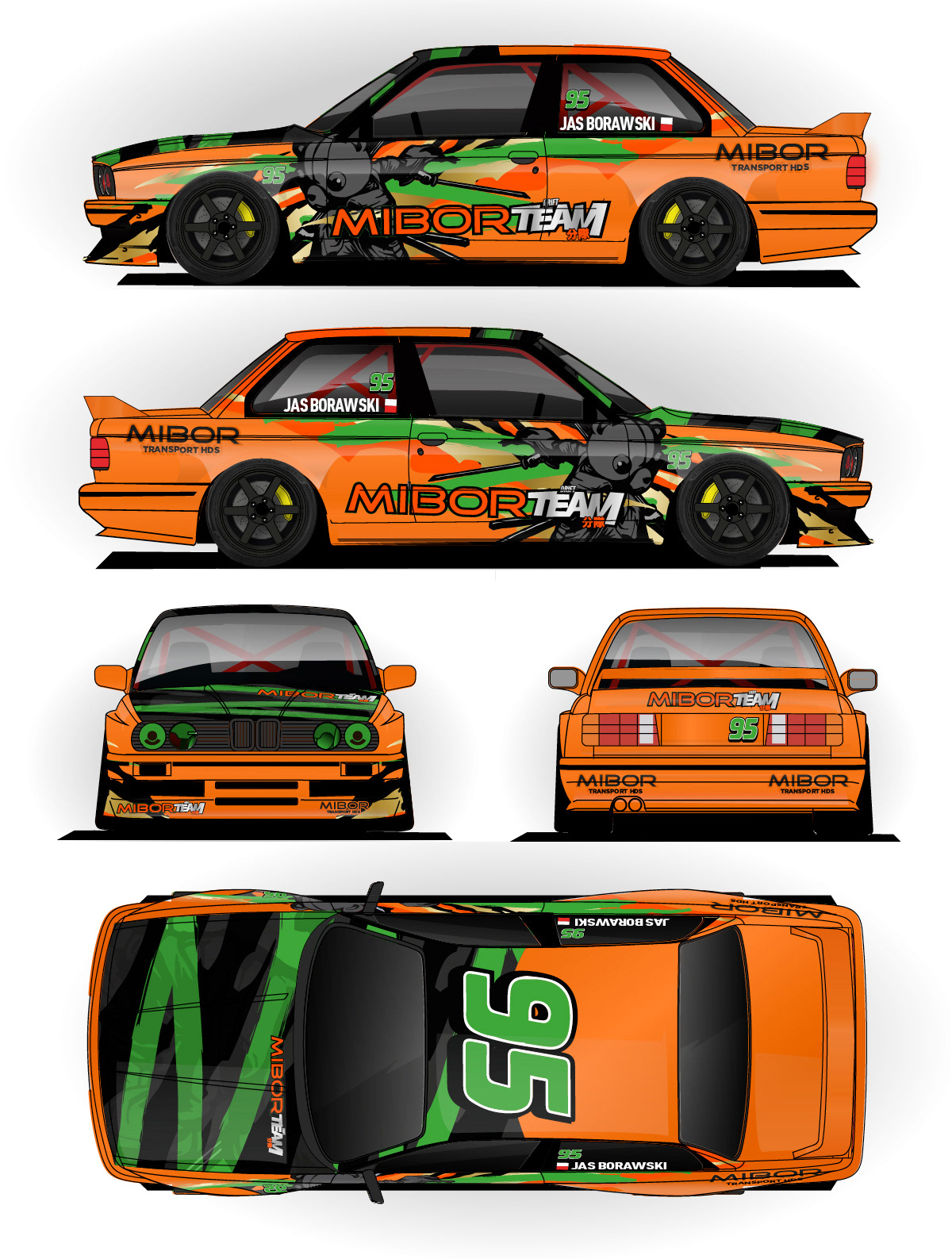 Pawel Korpulinski Linotol Nordisk Byggnation Mapadama 2JZ BMW E82 Drift livery 2017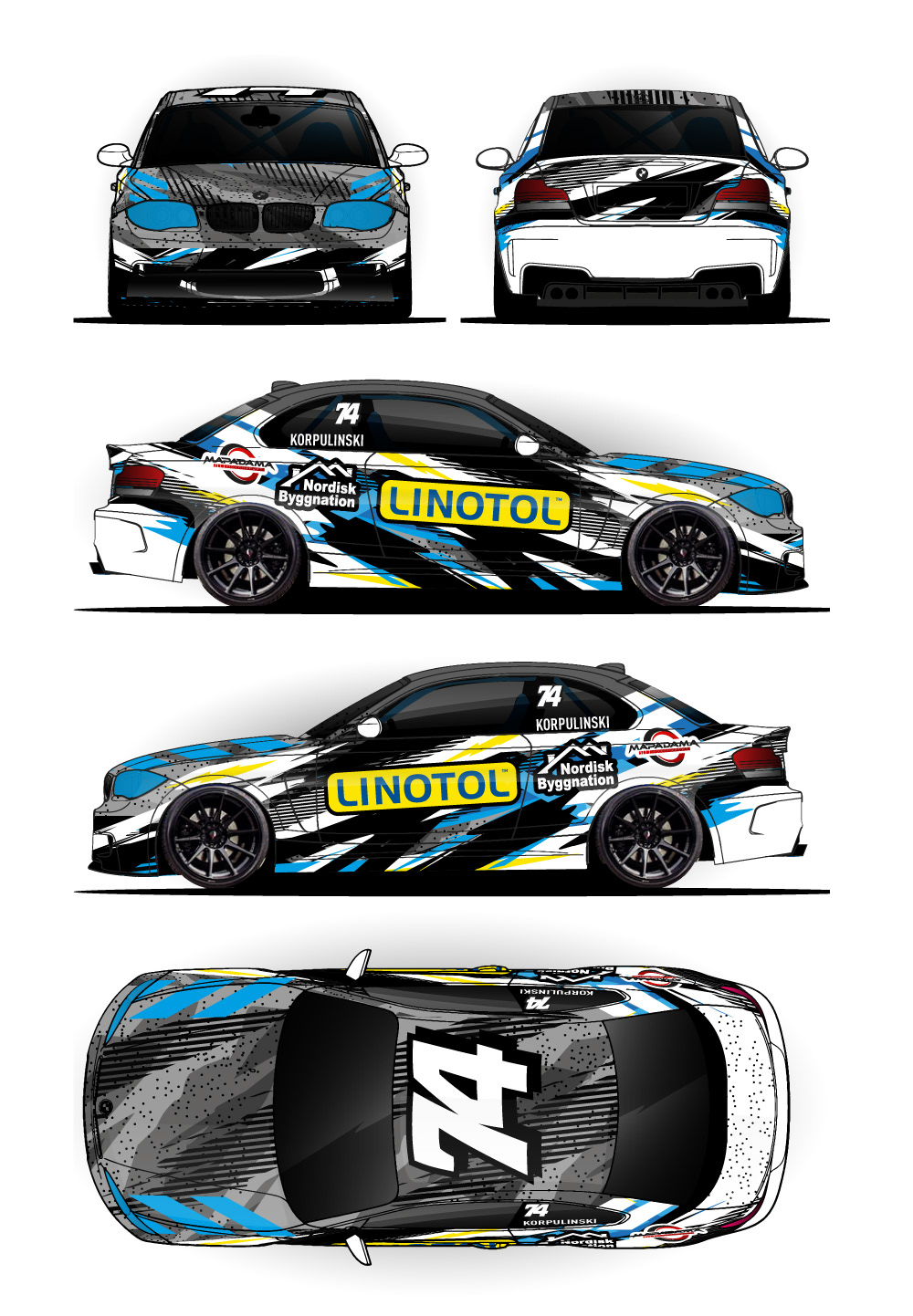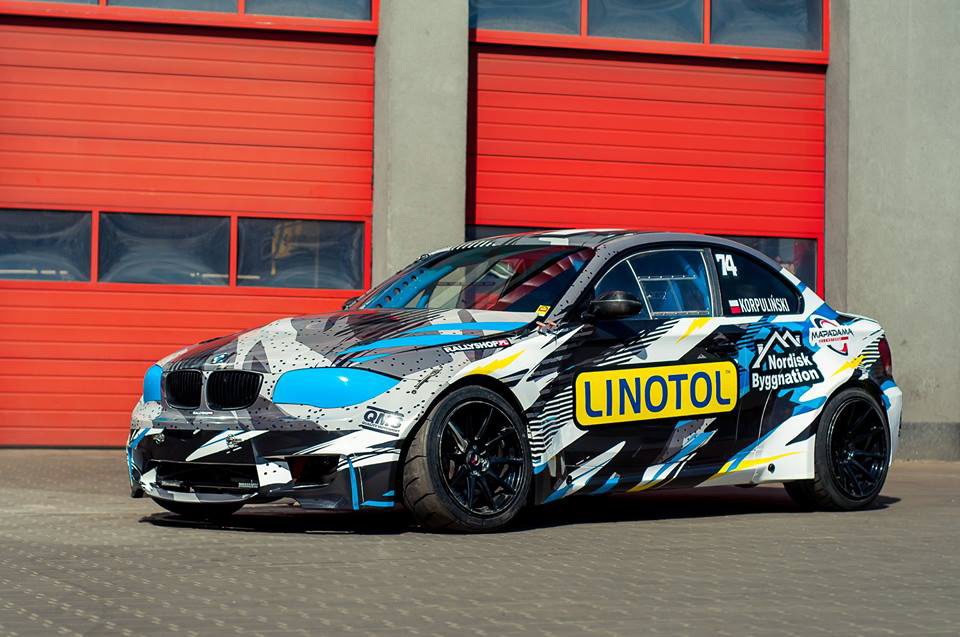 Jakub Przygonski Orlen Team XRaid MINI Dakar 2017 Rally Car + Racing Suit & Helmet Branding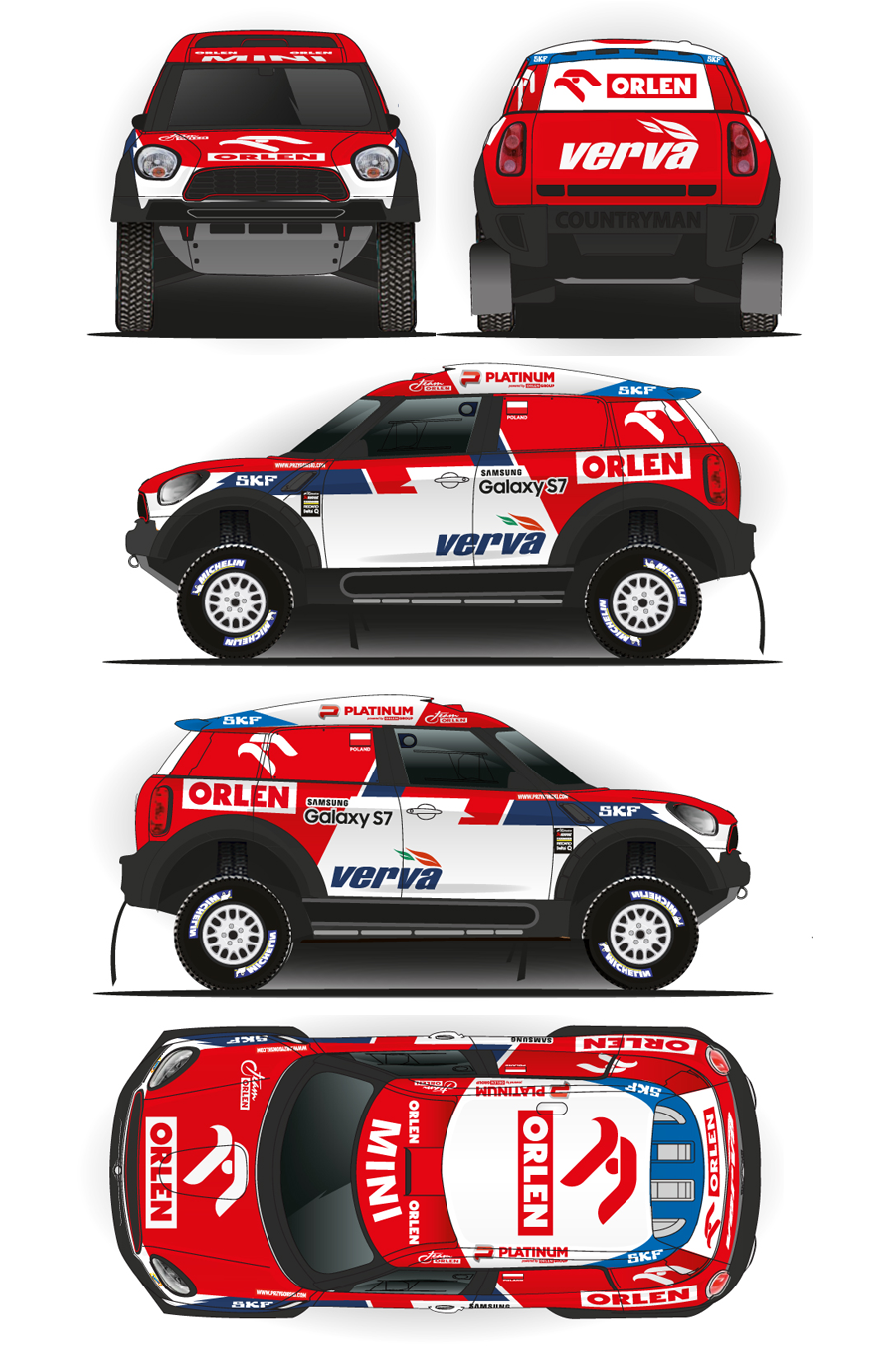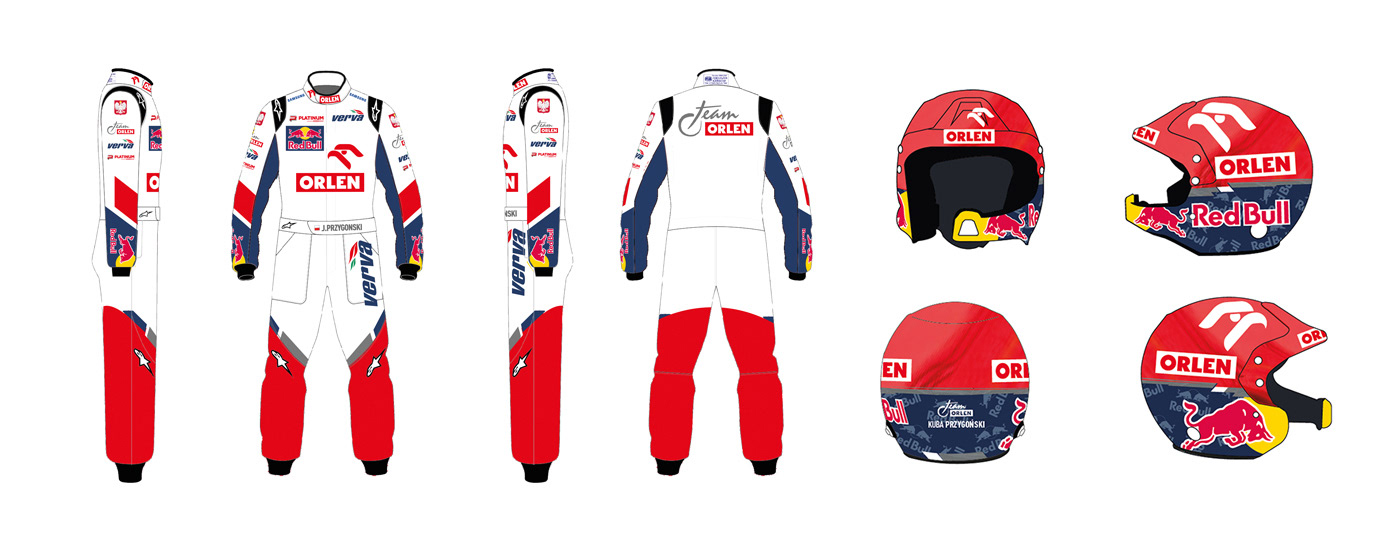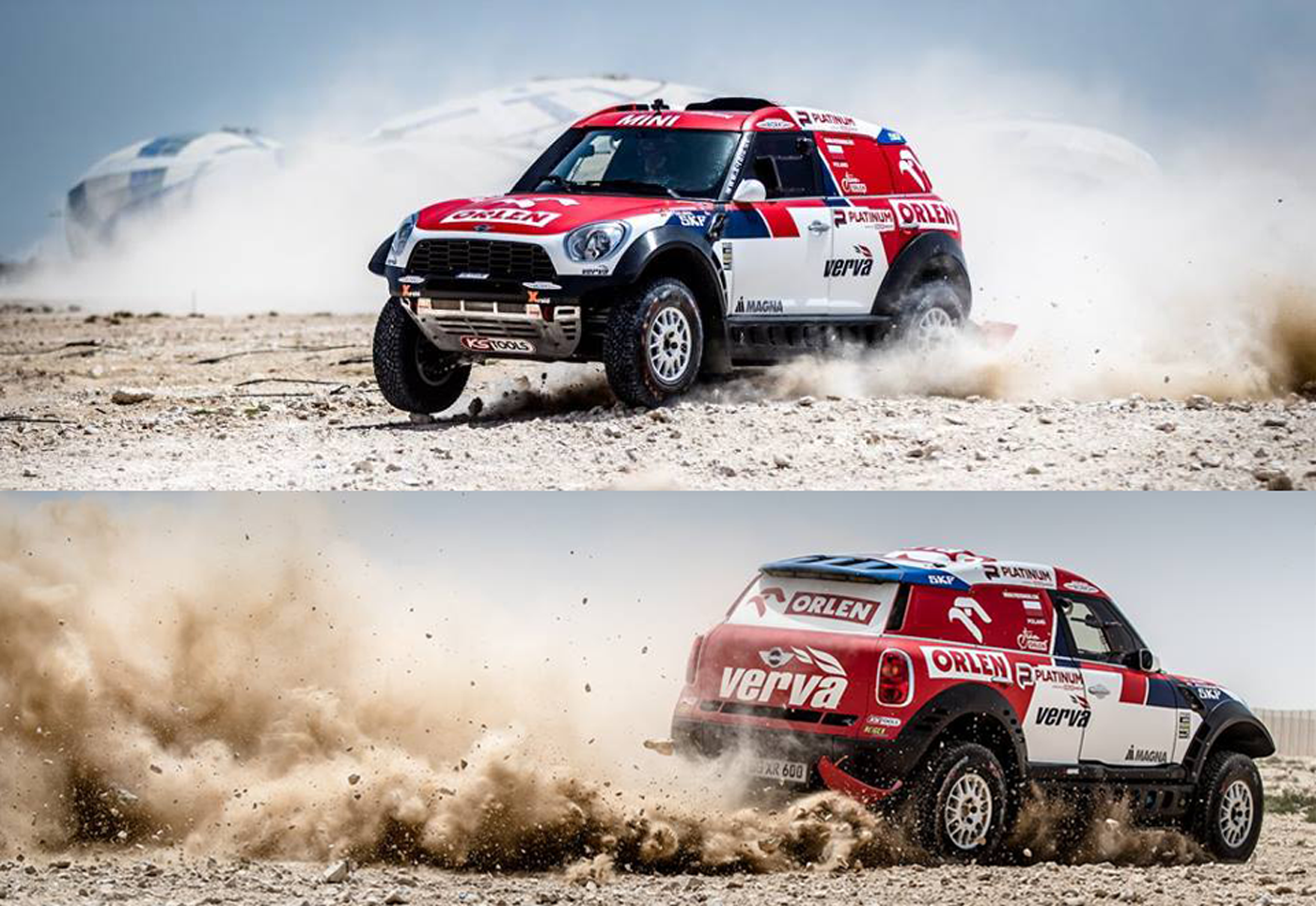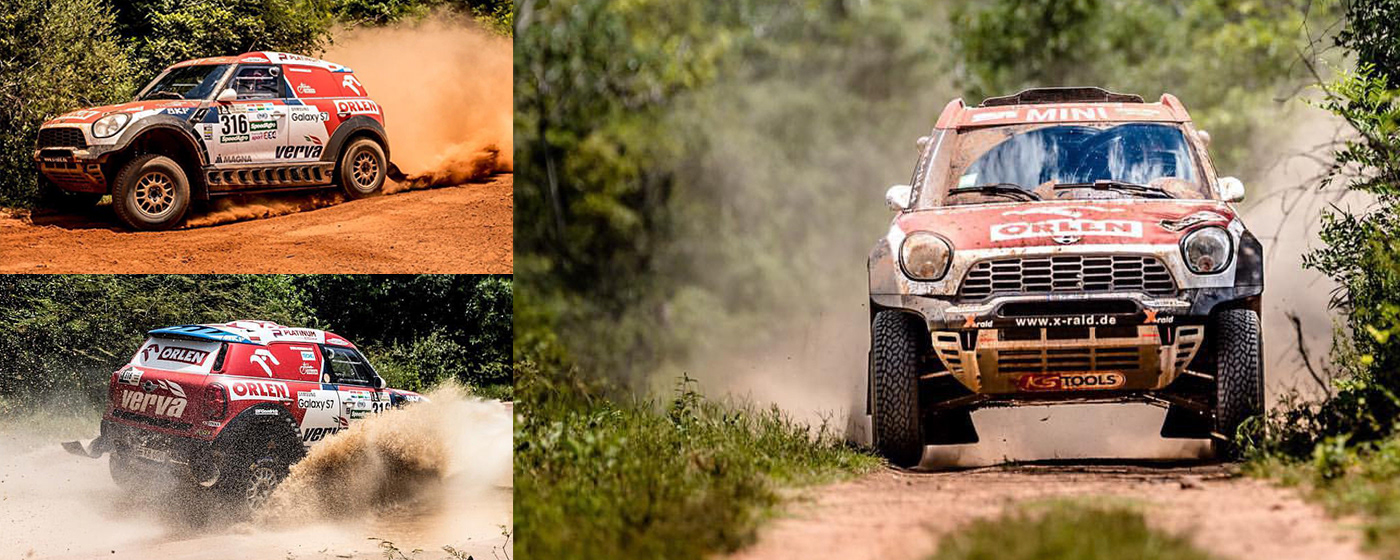 Alan Cross STL SCCA Club Racing Mazda Rx8 Racing Car Livery 2017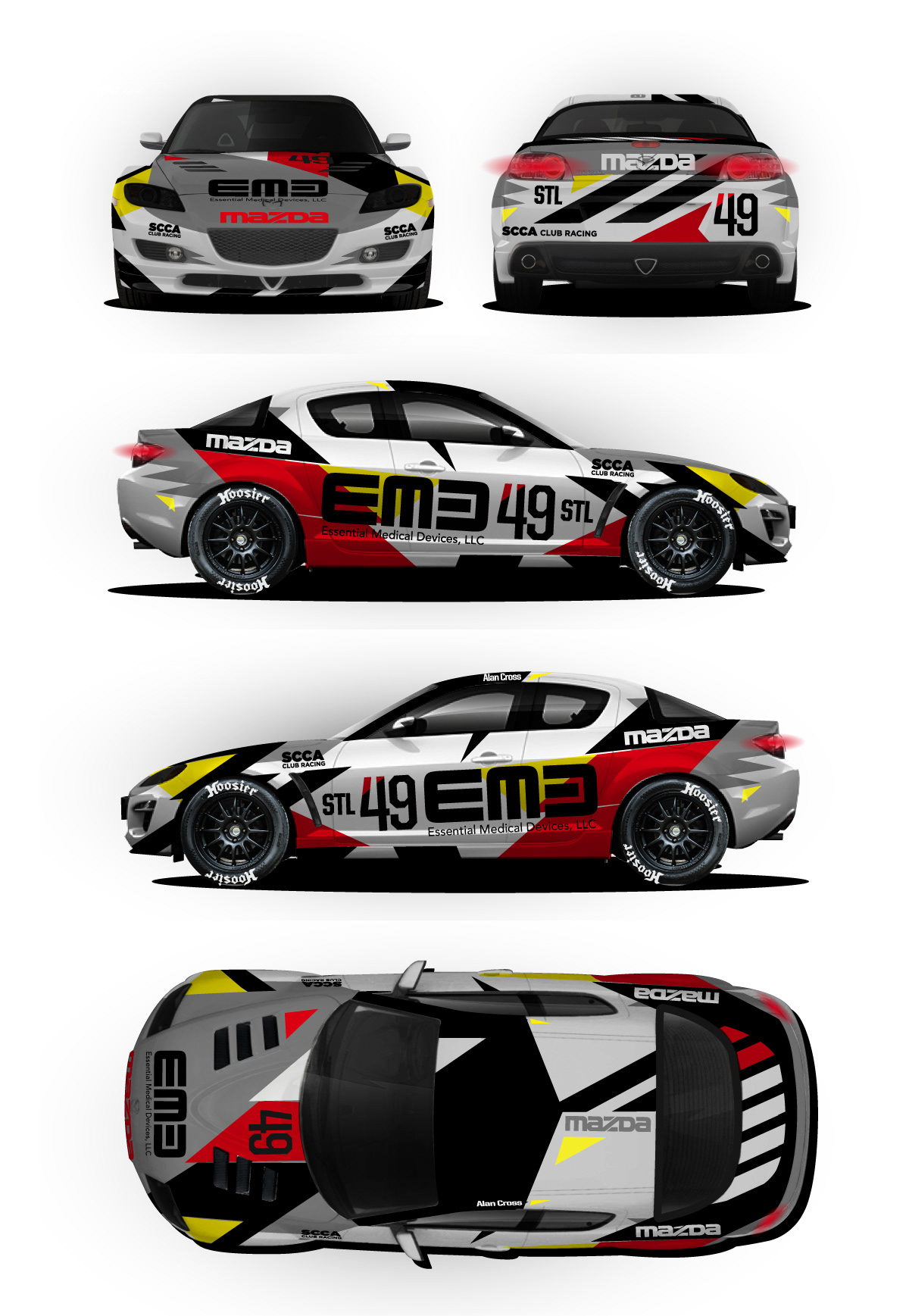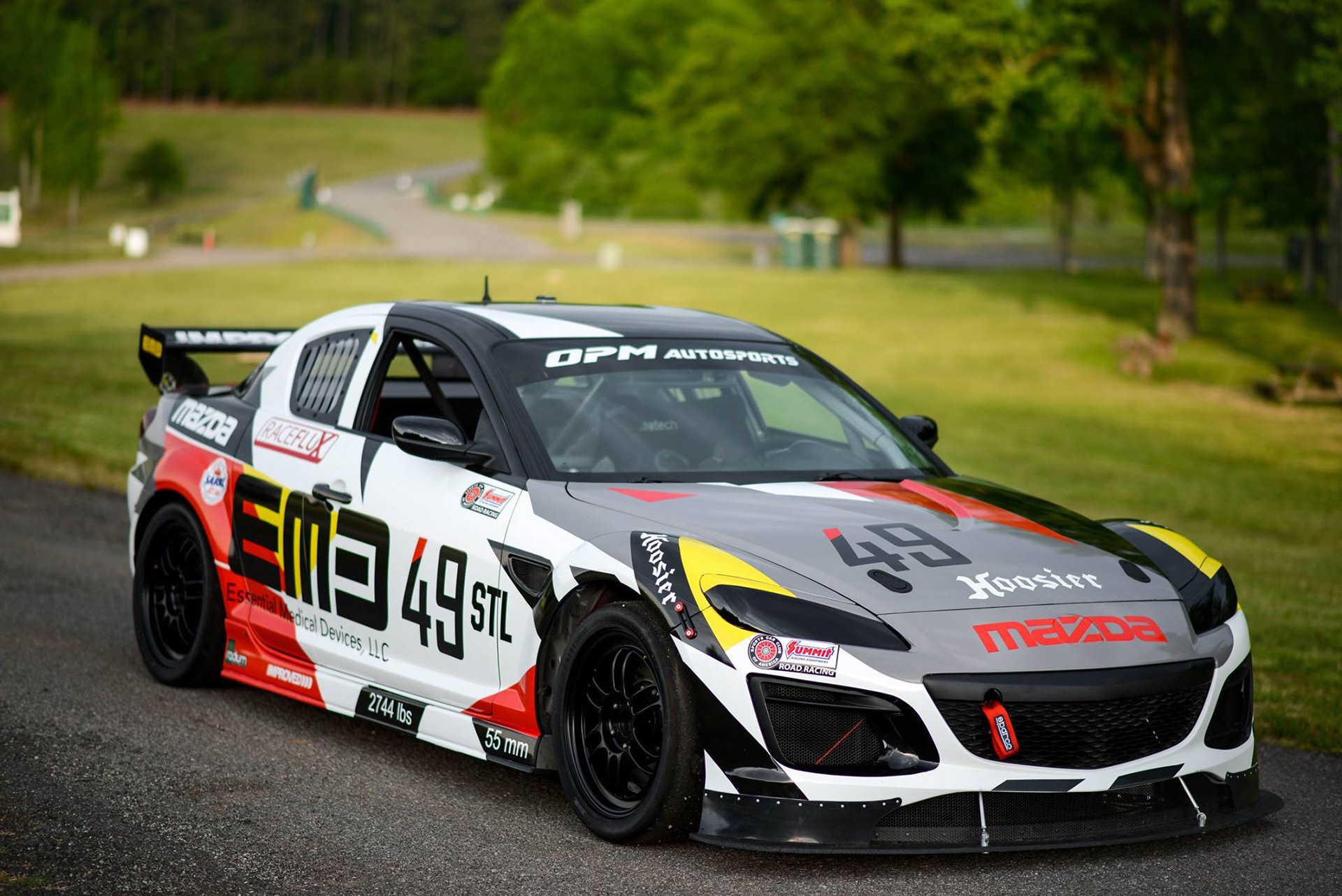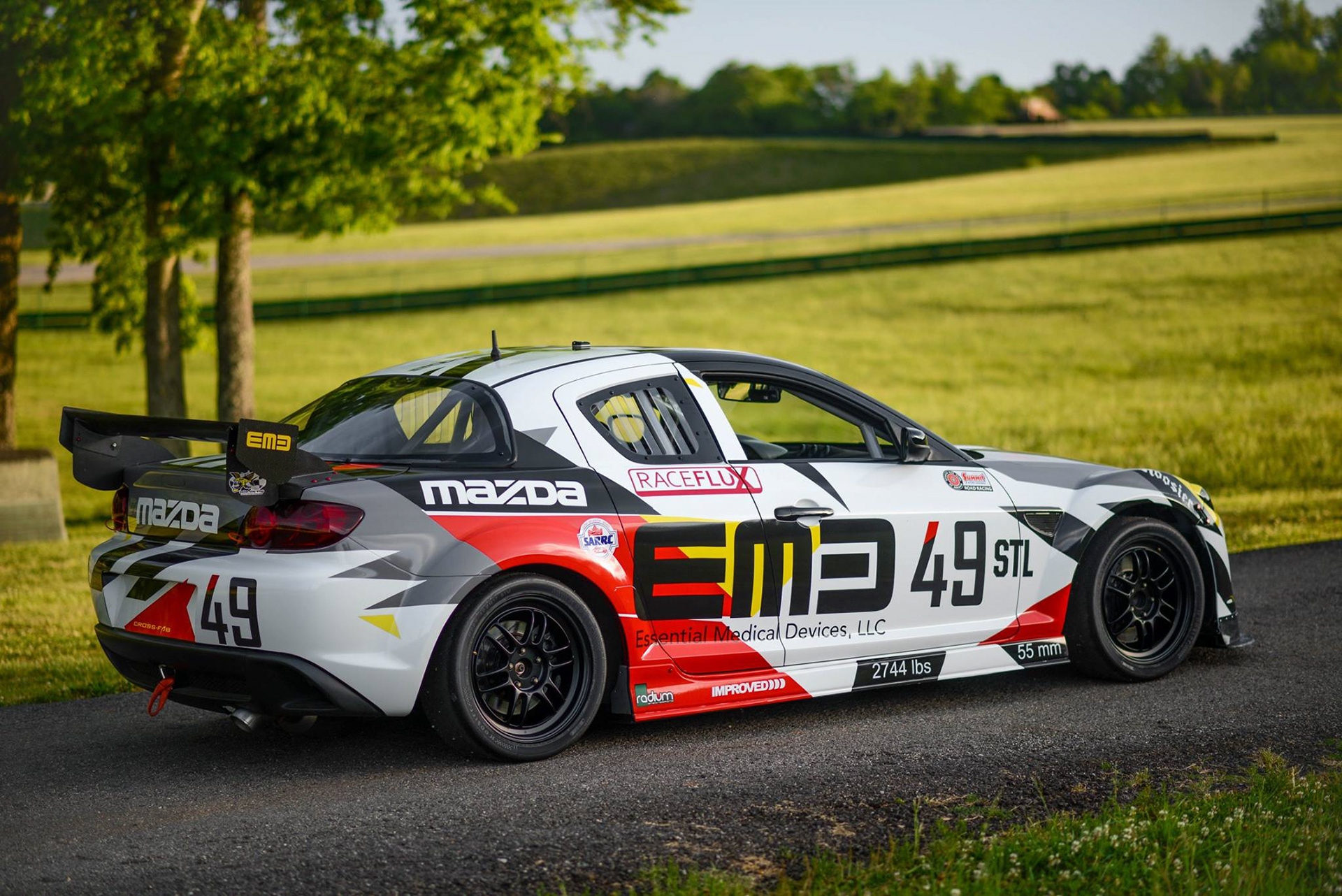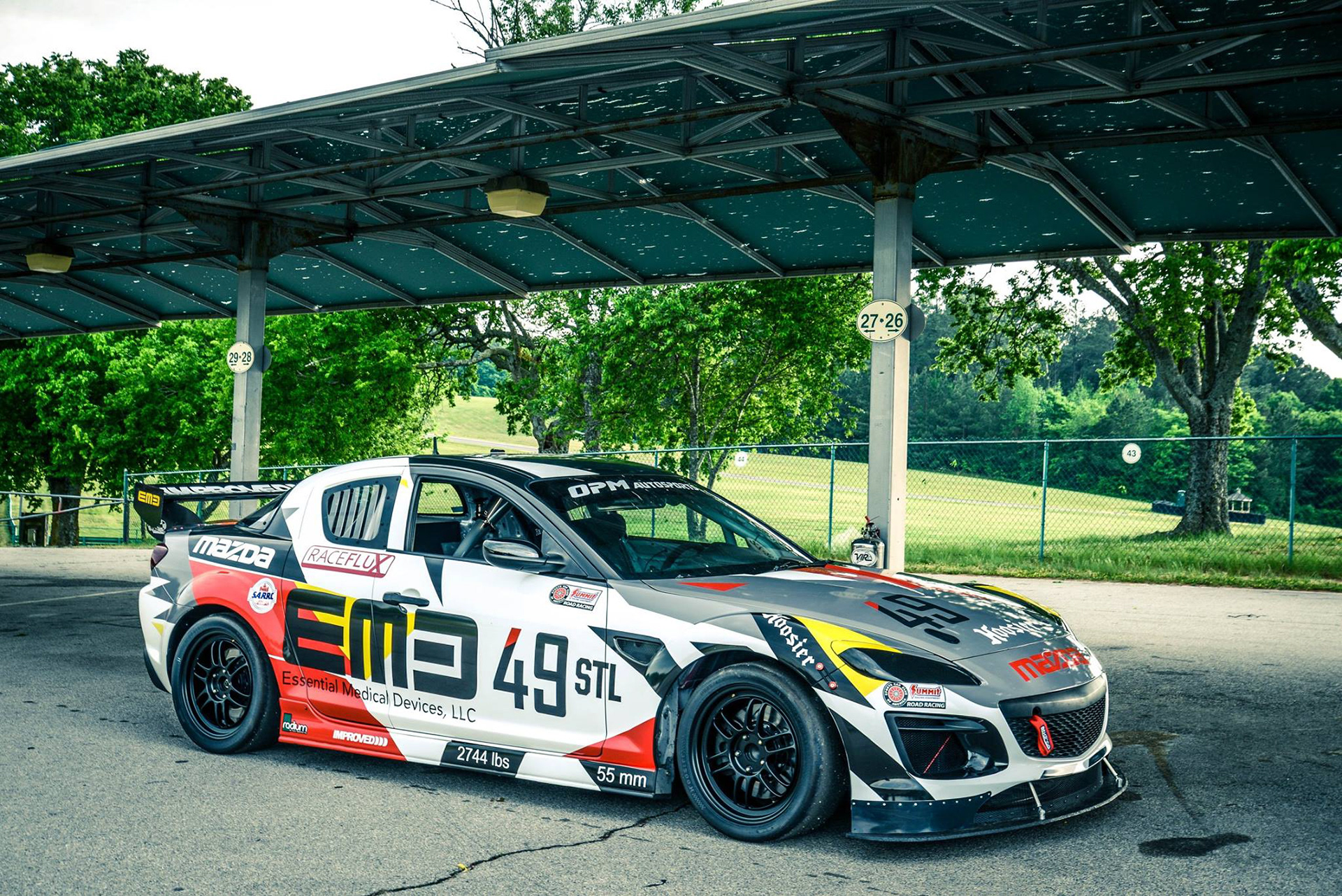 Kuba Przygonski GT86 Black Edition / Toyota MARKI / ZERAN Branding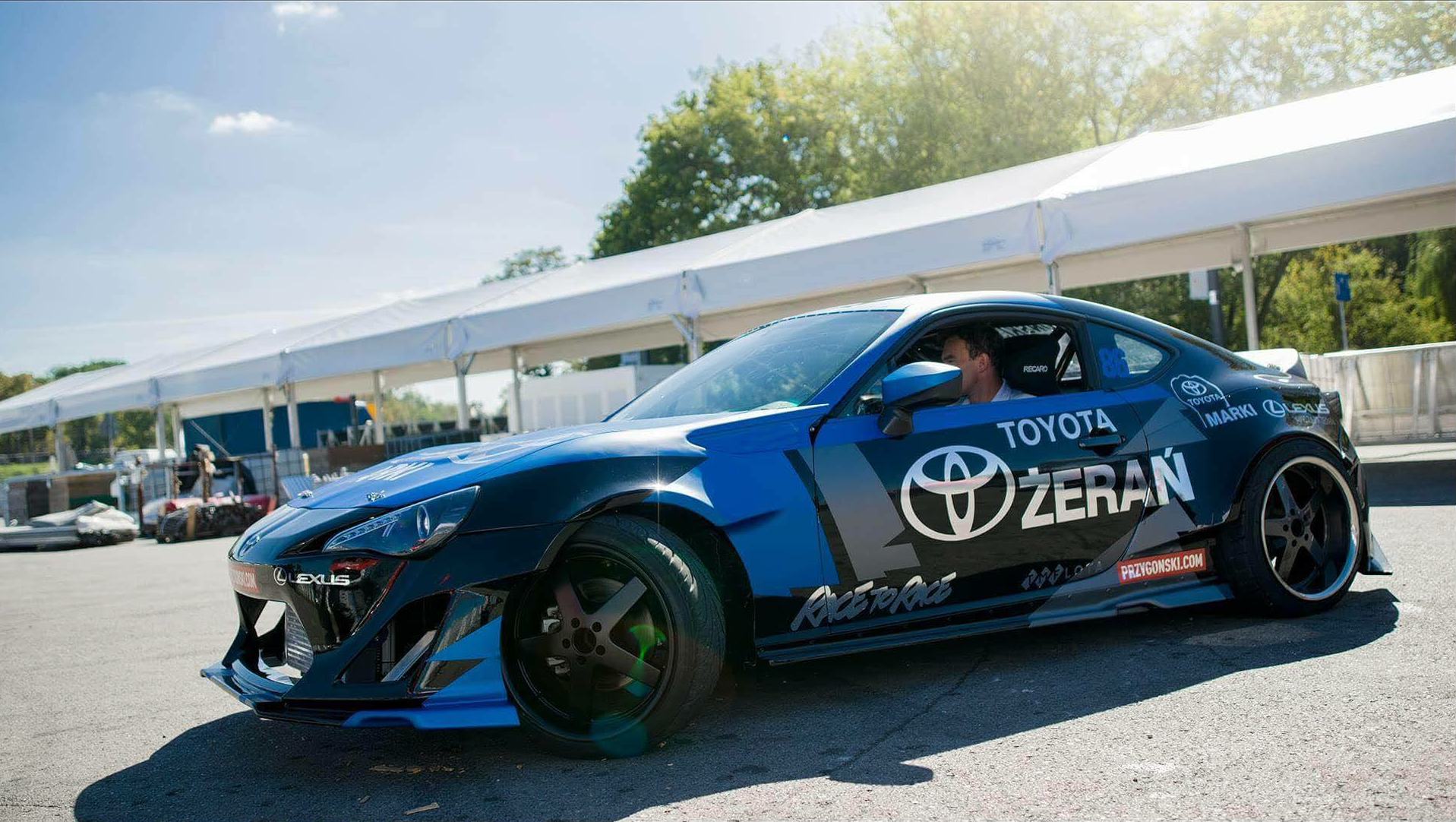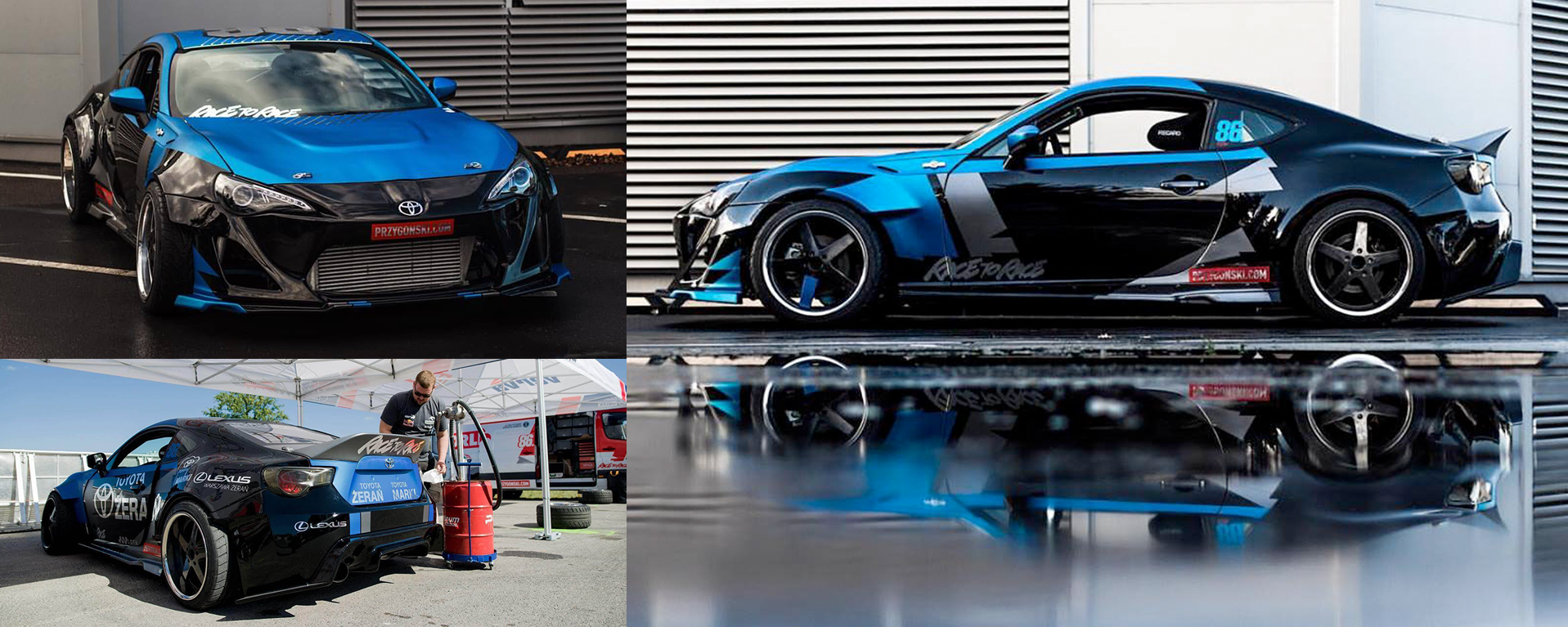 Ford Fiesta R5 Rally | Jakub Przygonski | 2016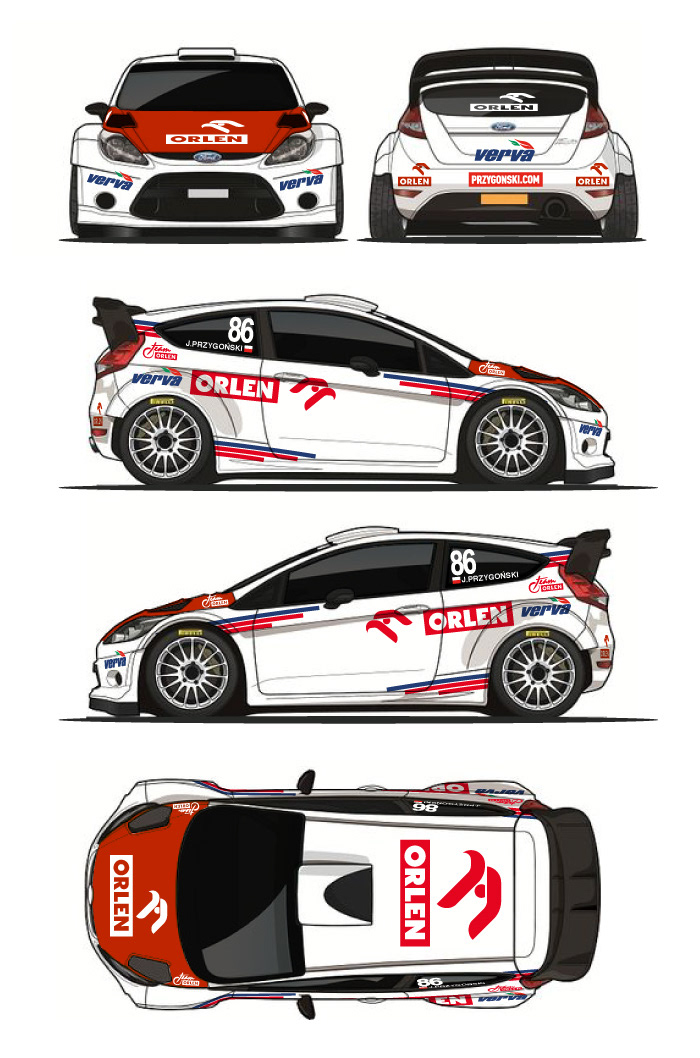 Jakub Przygonski Orlen Team 2016 Drift Branding / Toyota GT86 + Mercedes Sprinter + Car Trailer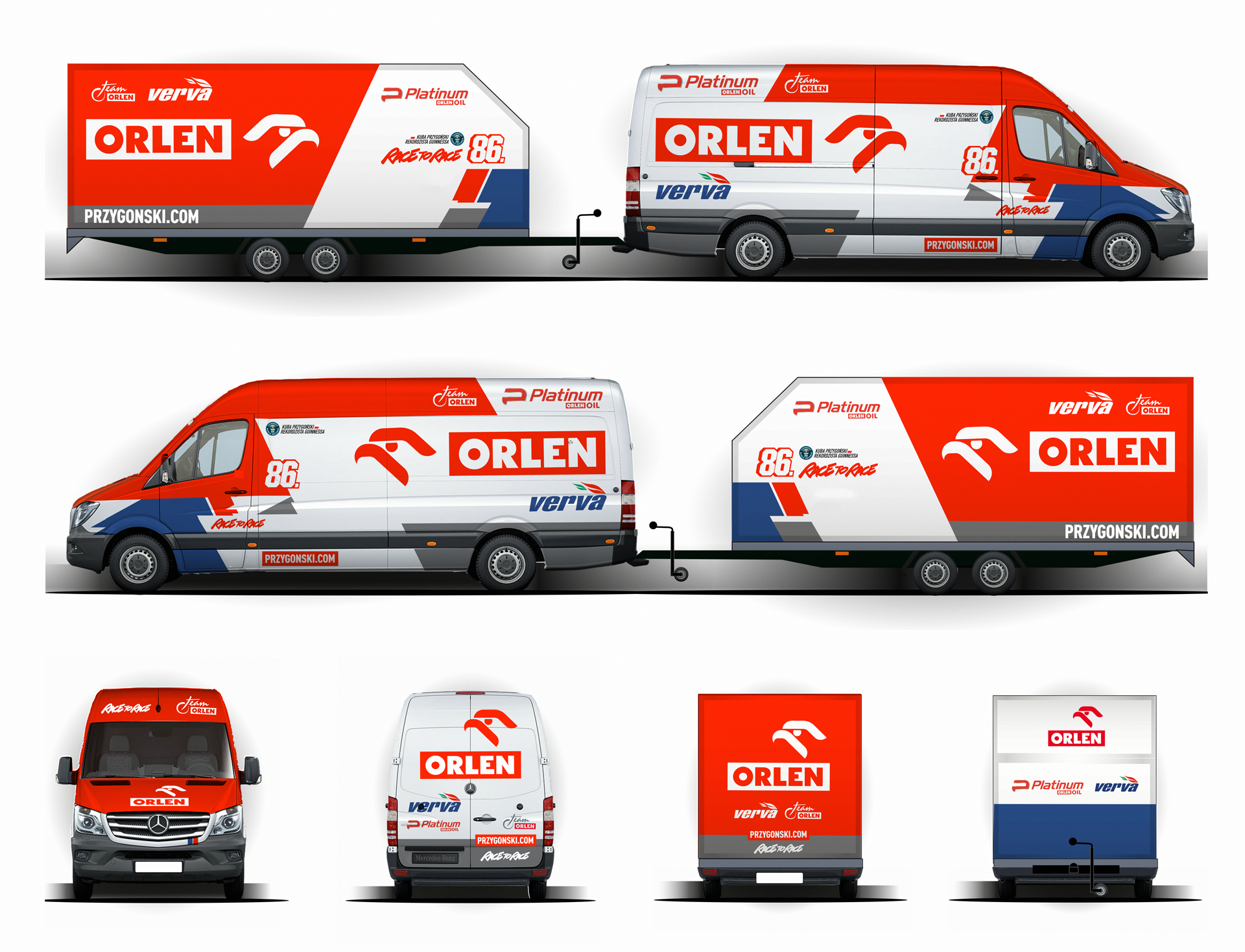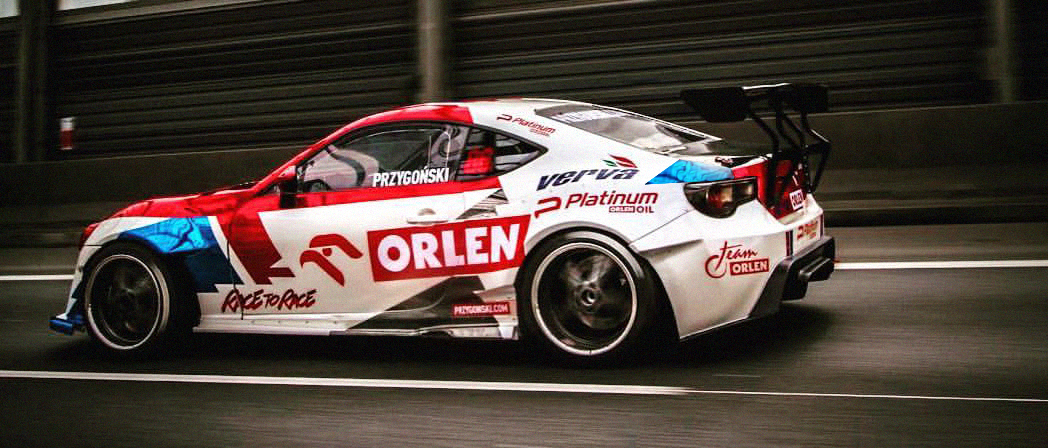 Nissan 200sx - Deltagas Qualitium - Pawel Borkowski Drift car - 2016 / wykonano na zlecenie agencji EXODUSGROUP /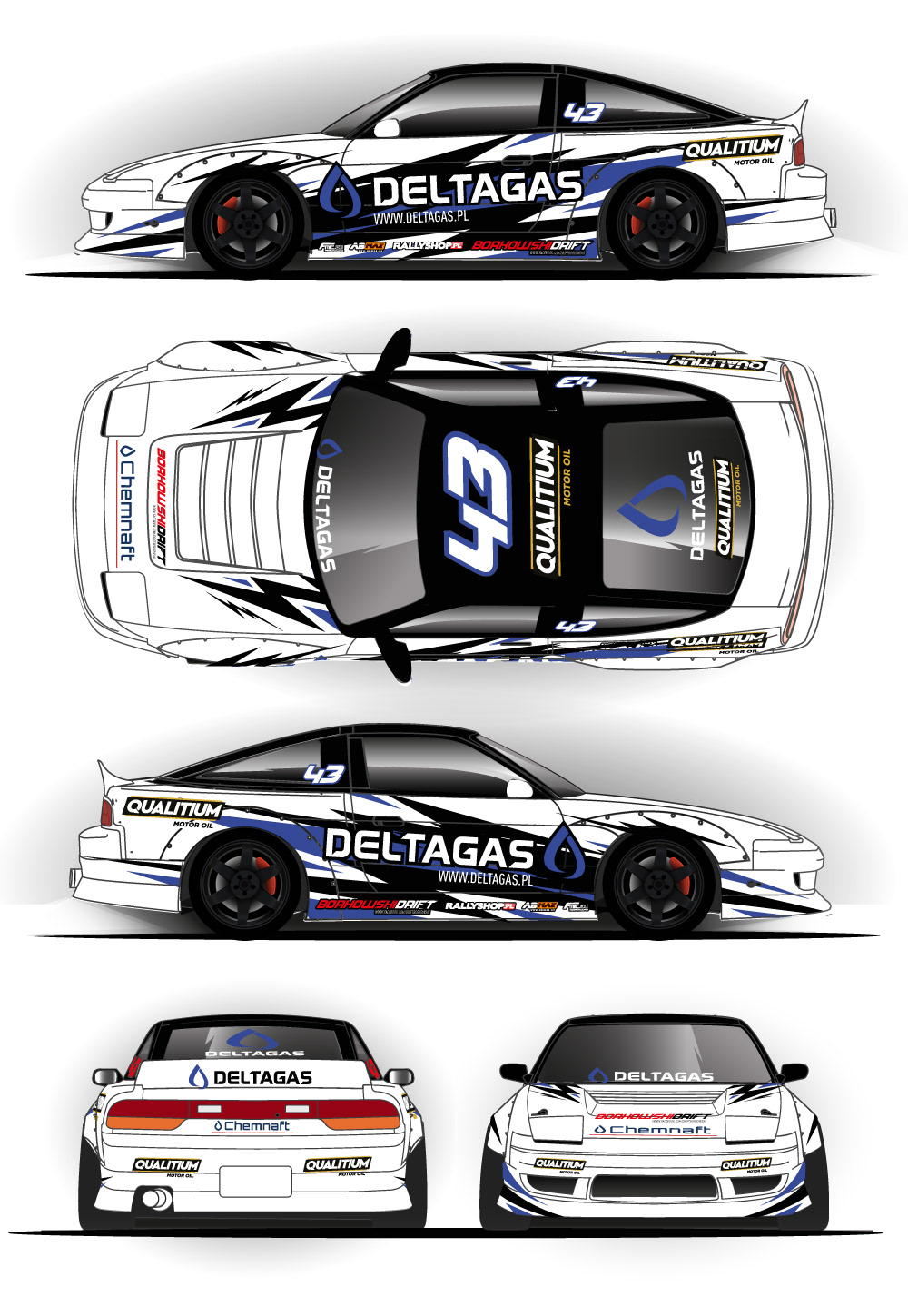 Ford Mustang 2015 - Qualitium / Chemnaft promo car  / wykonano na zlecenie agencji EXODUSGROUP /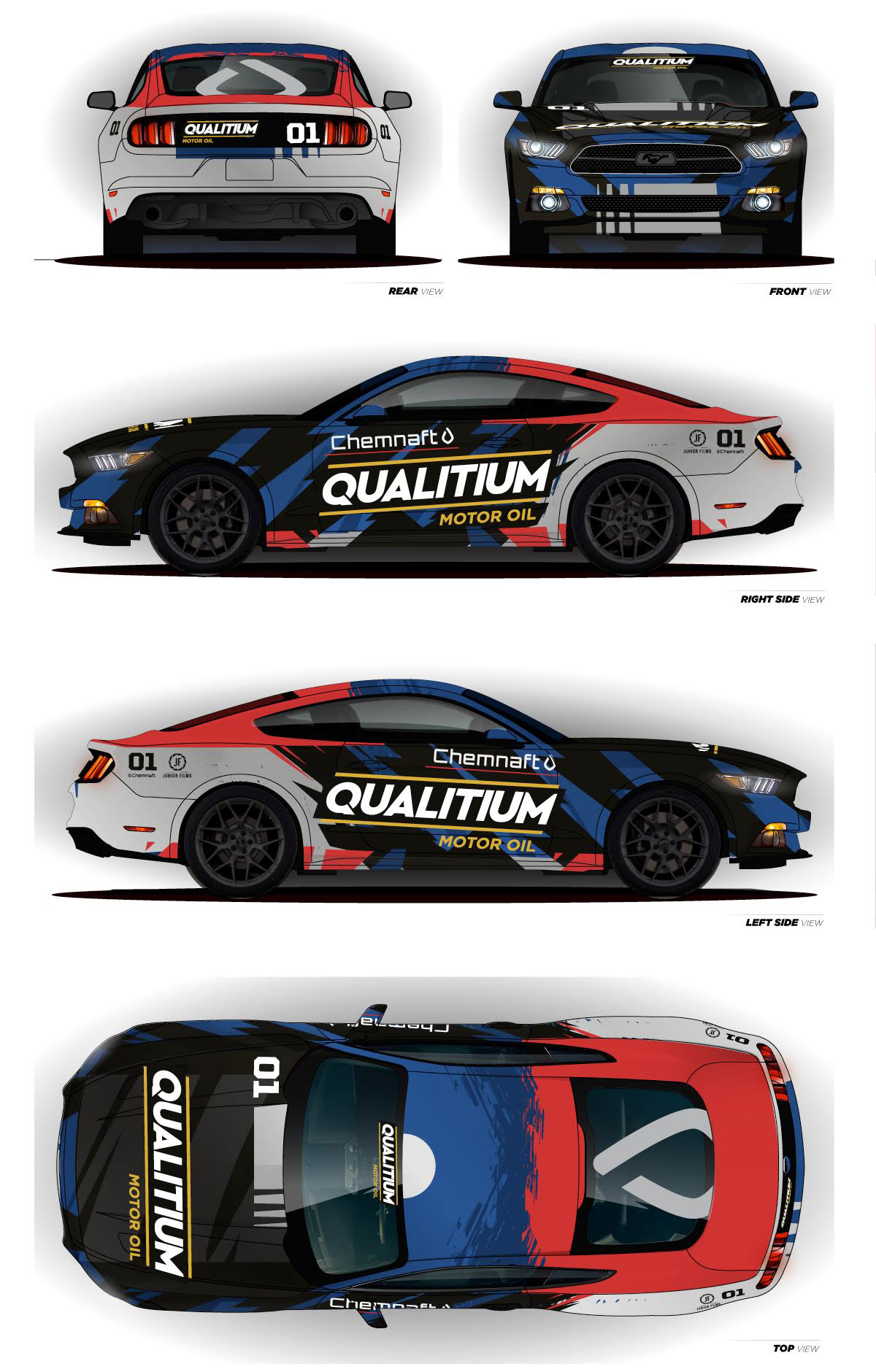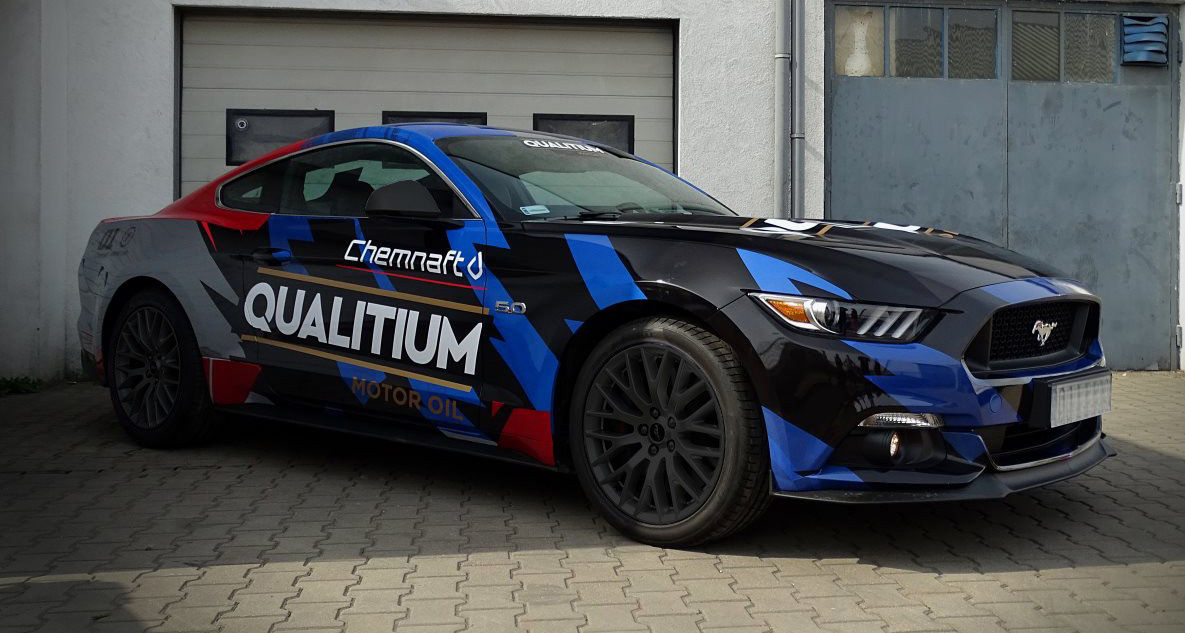 Jakub Przygonski Orlen Team SKF XRaid MINI Dakar 2016 Rally Car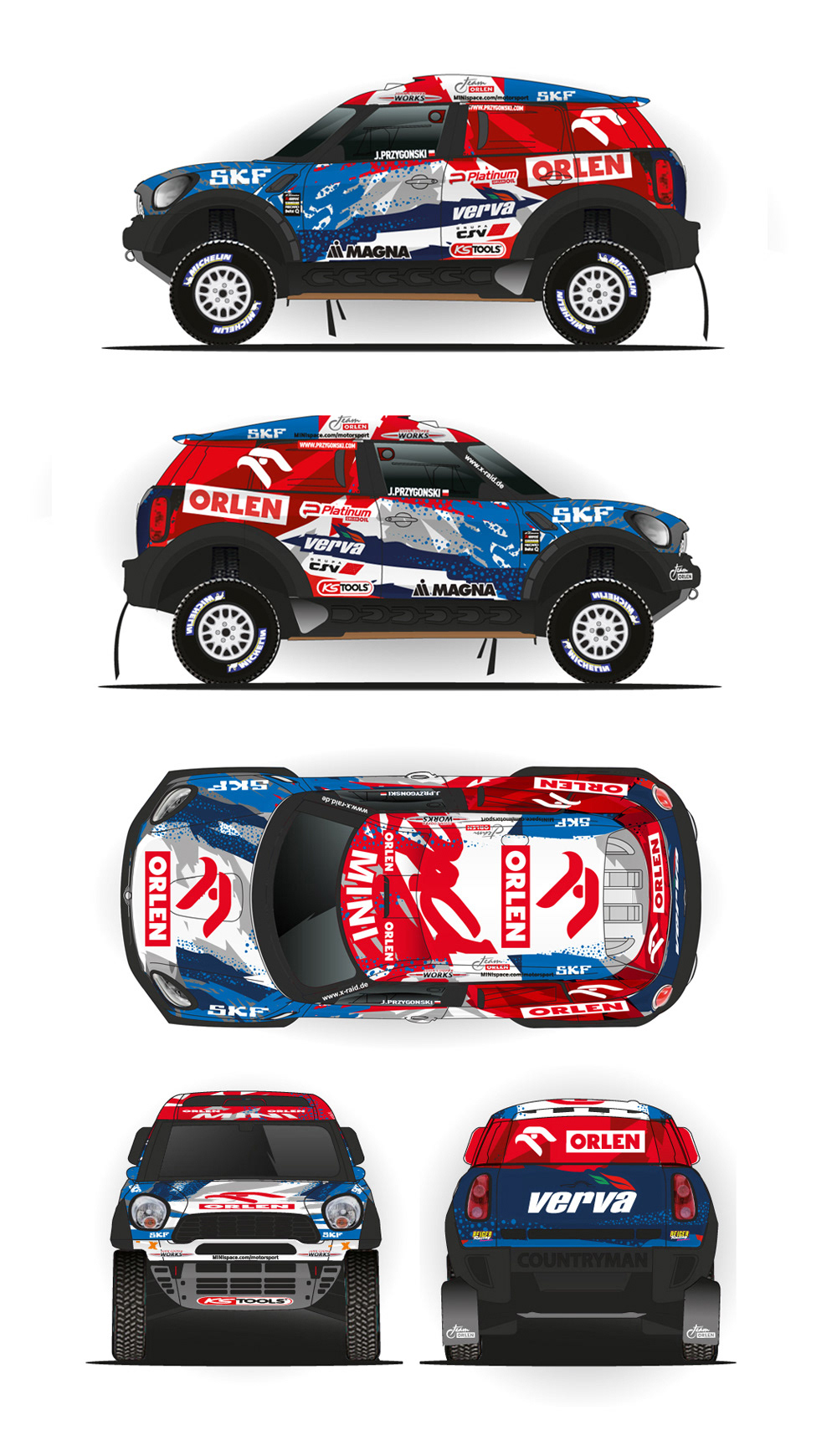 Jakub Przygonski - Subaru impreza rally car 2015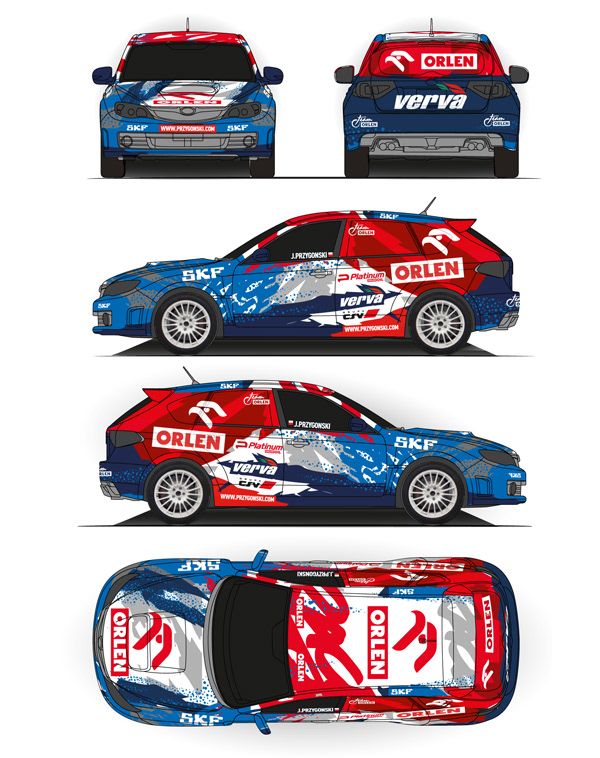 GT86 Stormtrooper Promo Car / Starwars / Orlen 2015

Pawel Trela Castrol Opel Gt - 2015 livery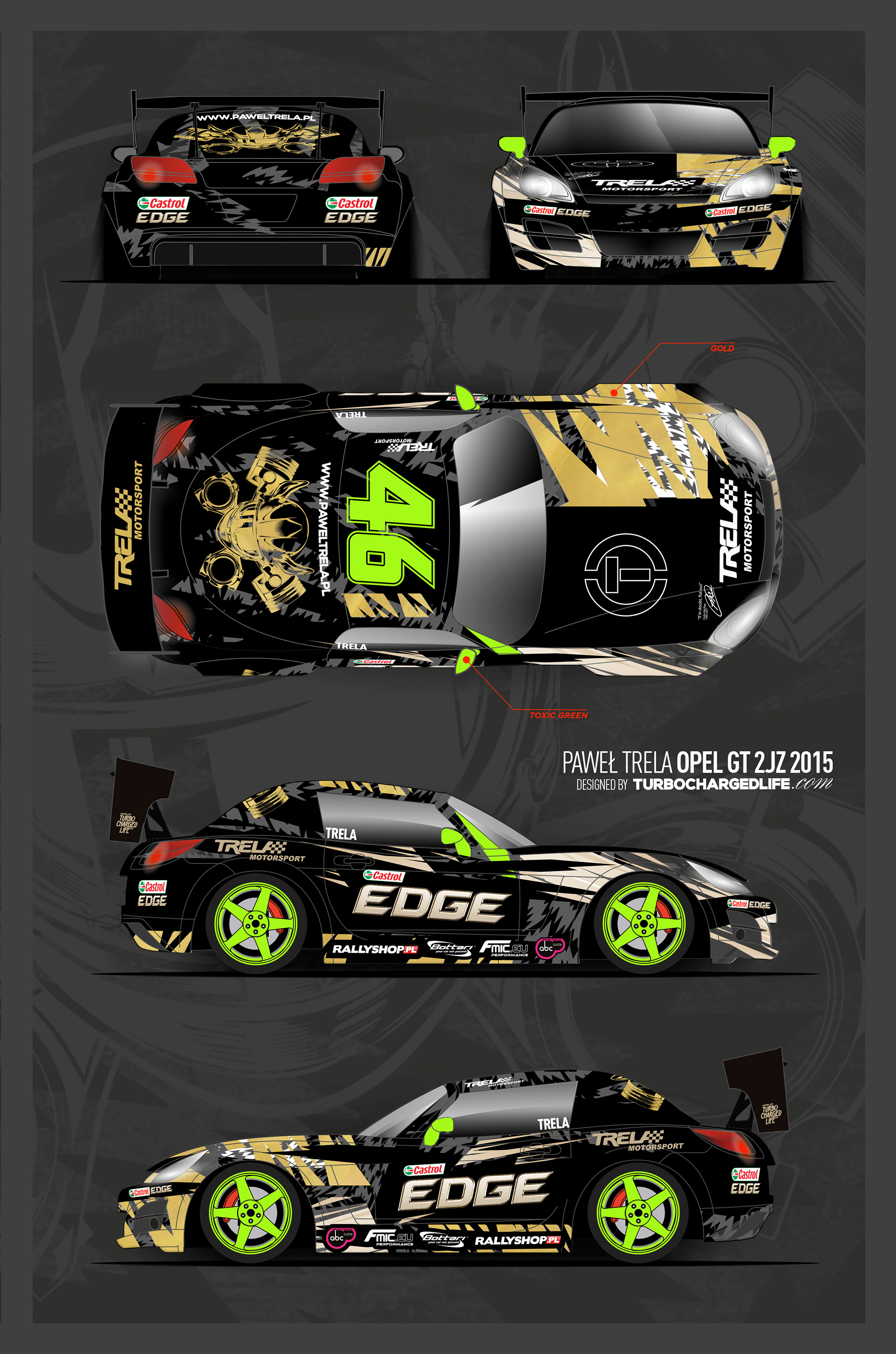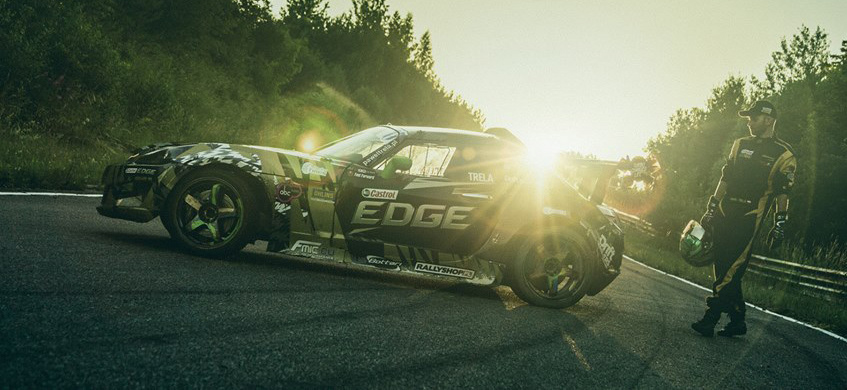 Pawel Korpulinski BMW E82 2JZ DRIFT 2015 Livery design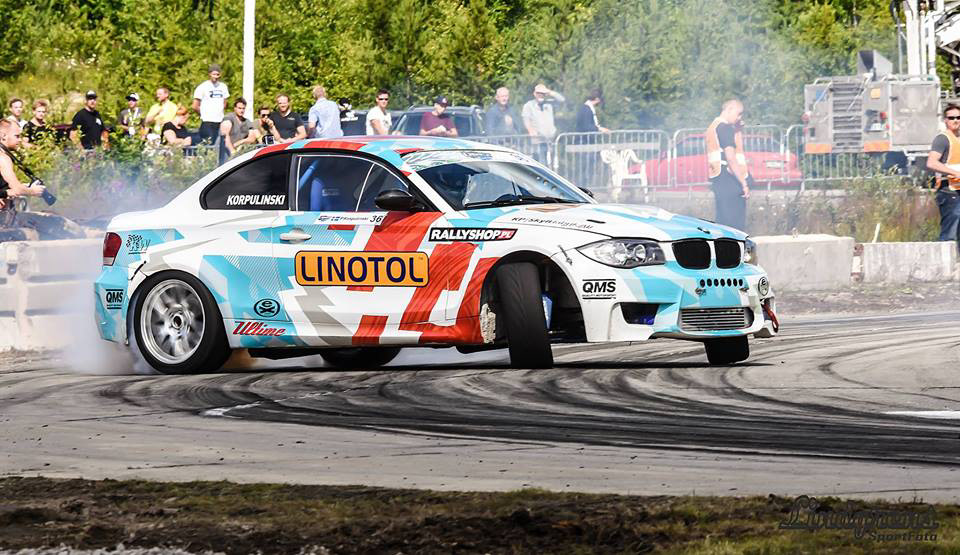 Bacon Smack - Mercedes Food Truck Branding - 2015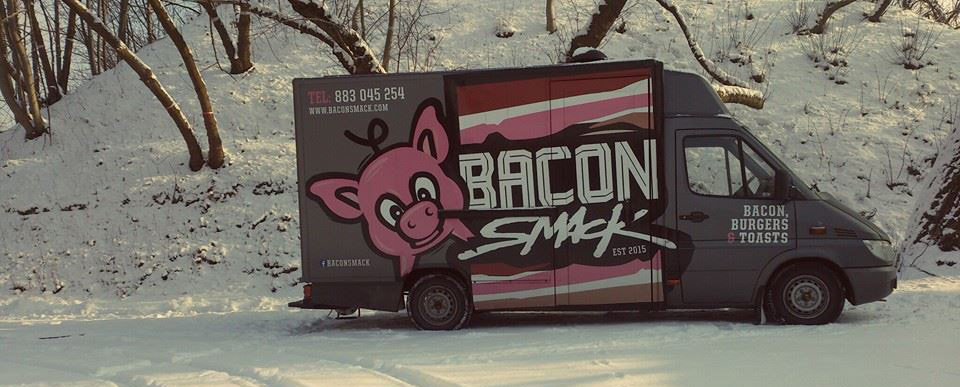 Volkswagen Polo Style R - Castrol Demo car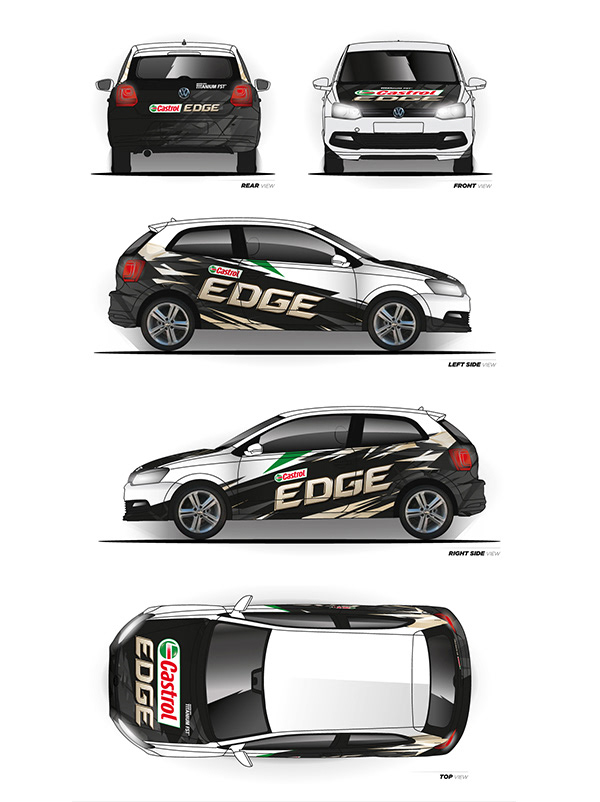 Design for Piotr Jankowski Drifting - Nissan 200sx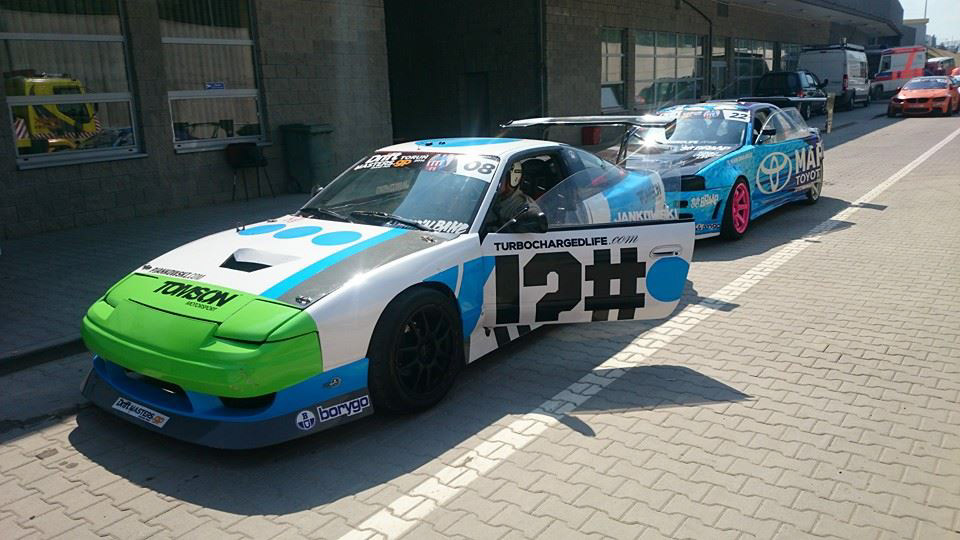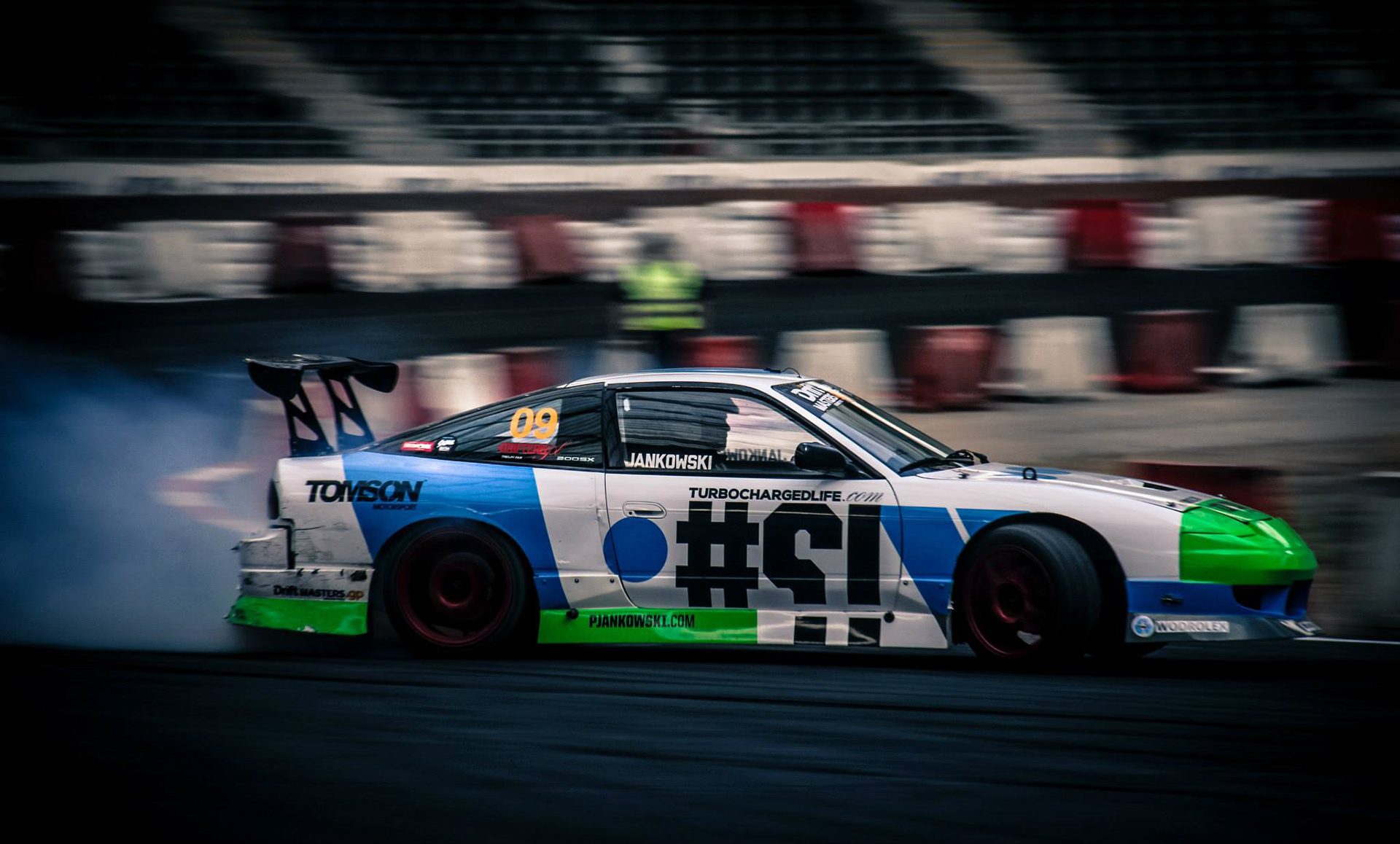 Design for Jakub Skomorucha - Toyota Marki Toyota Zeran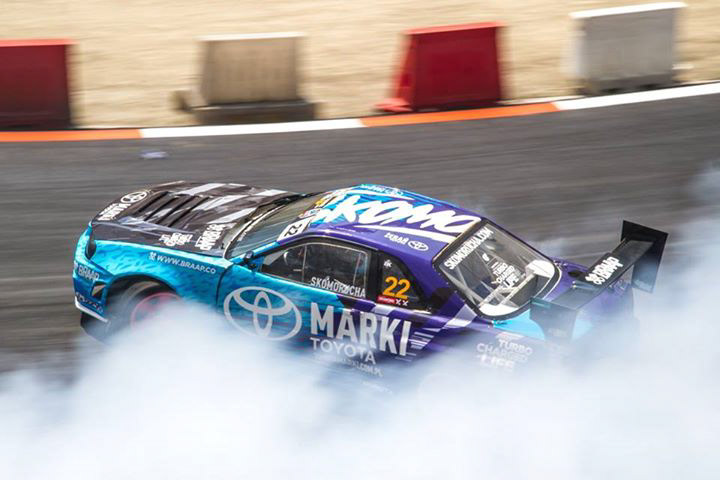 Design for Jakub Przygonski Team Orlen - 1000hp Toyota GT86 Drift Car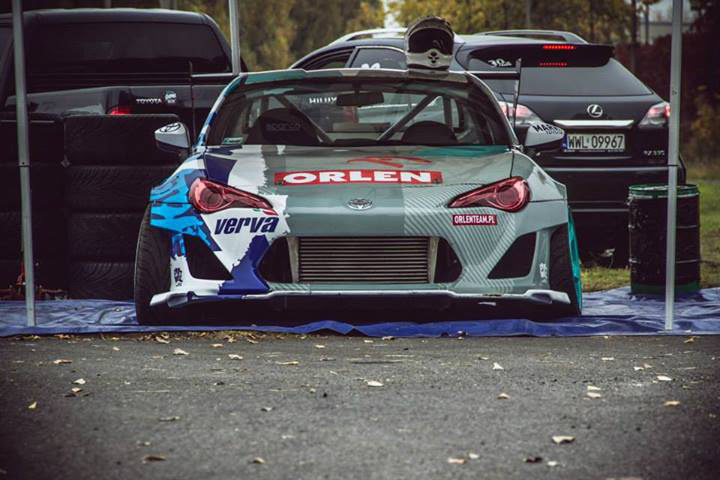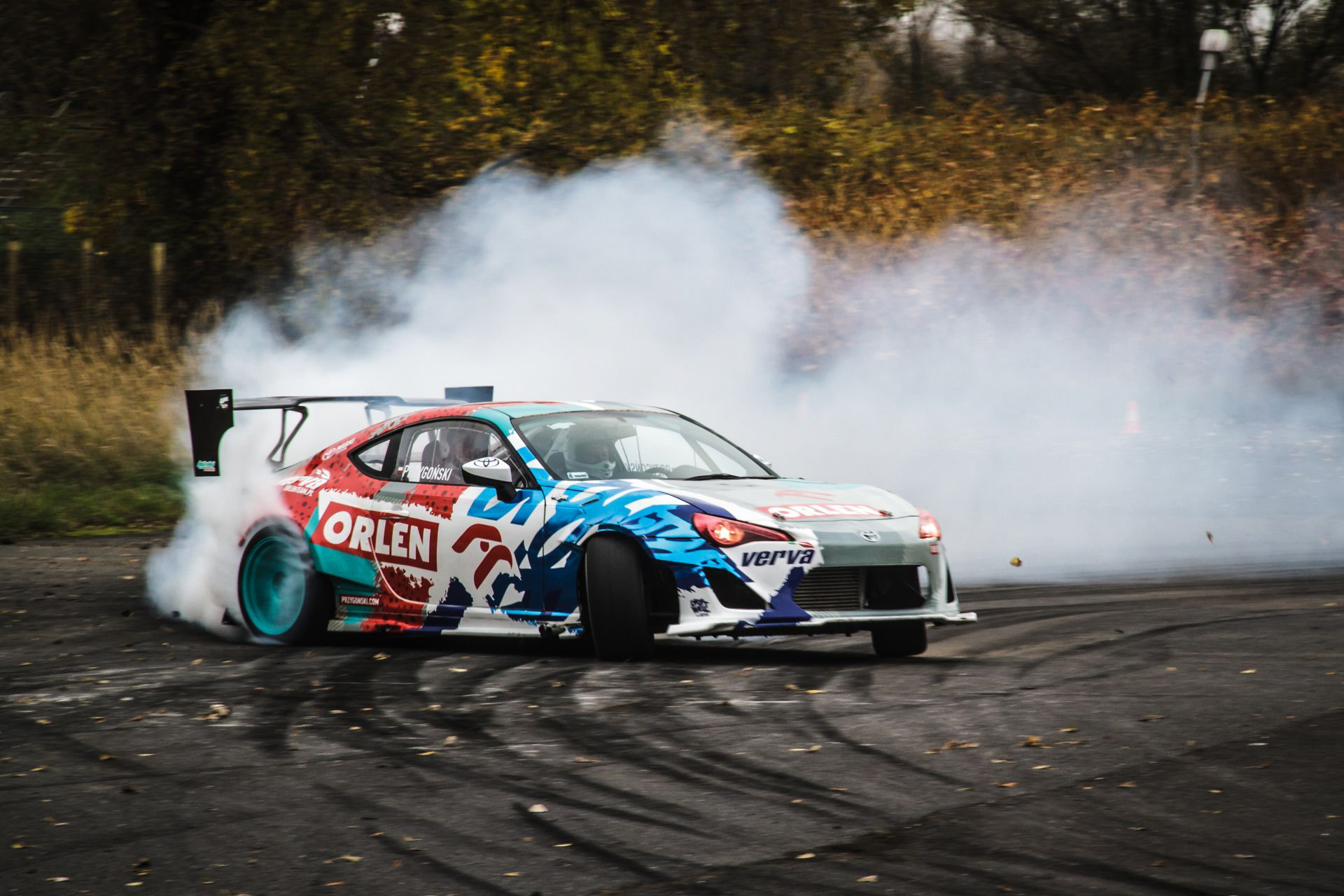 Special edition design for Jakub Skomorucha Team Orlen / Top Gear Lve - Verva street racing 2013 - Toyota powered Nissan Skyline R34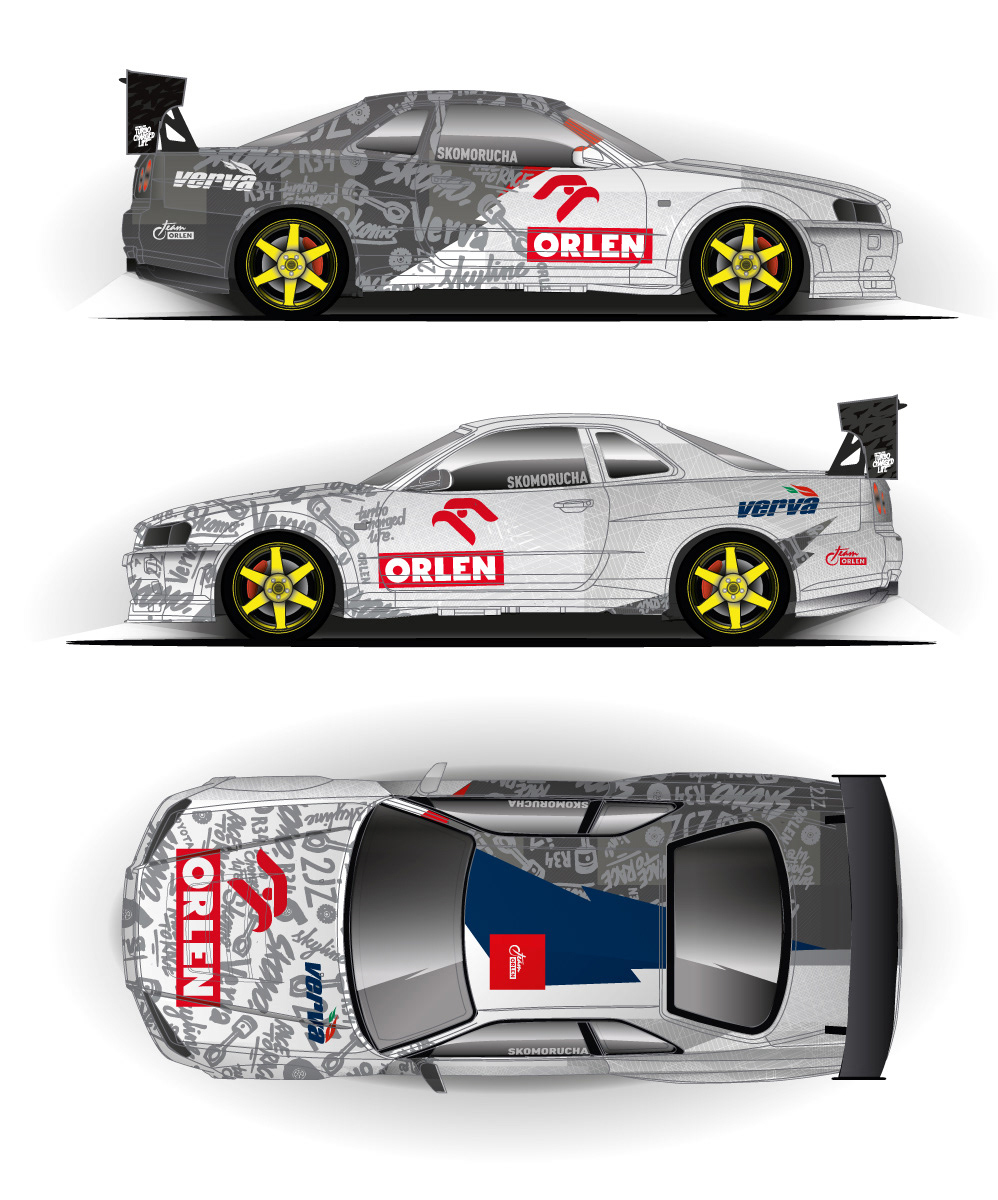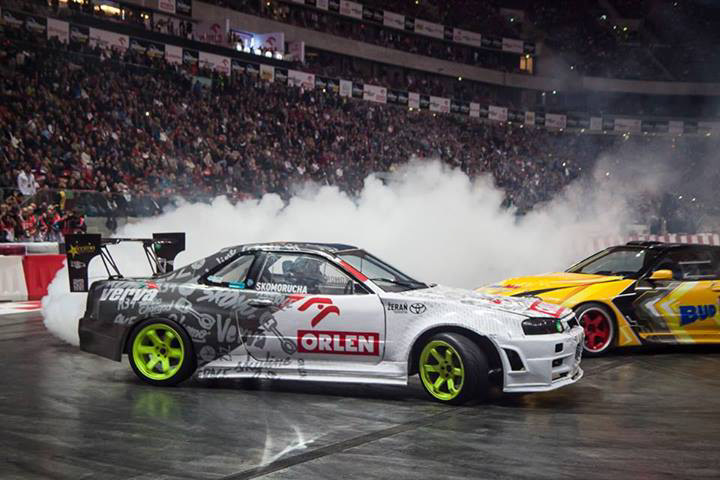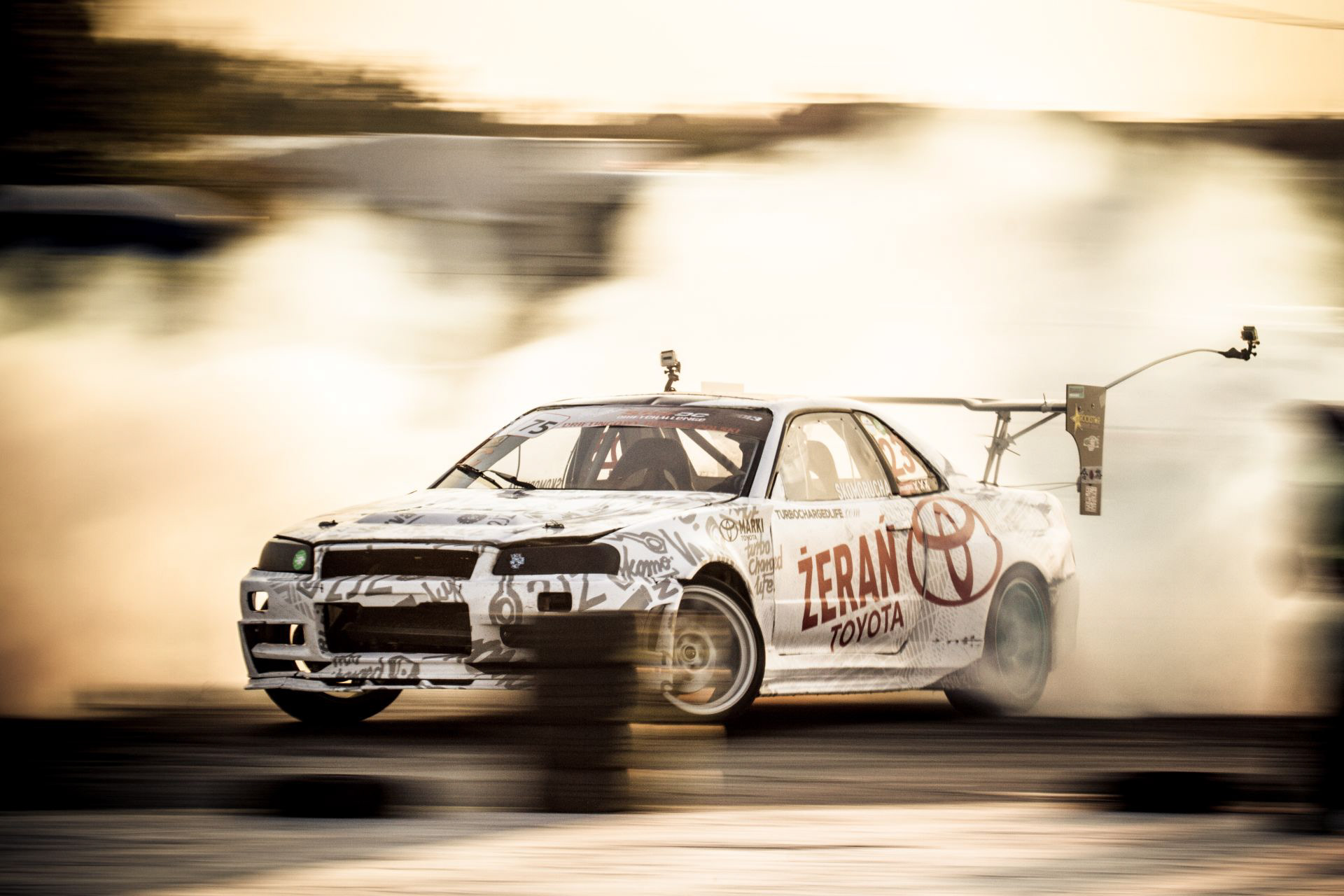 Design for Jakub Skomorucha Team Toyota Zeran / Toyota Marki / Turbochargedlife - Toyota powered Nissan Skyline R34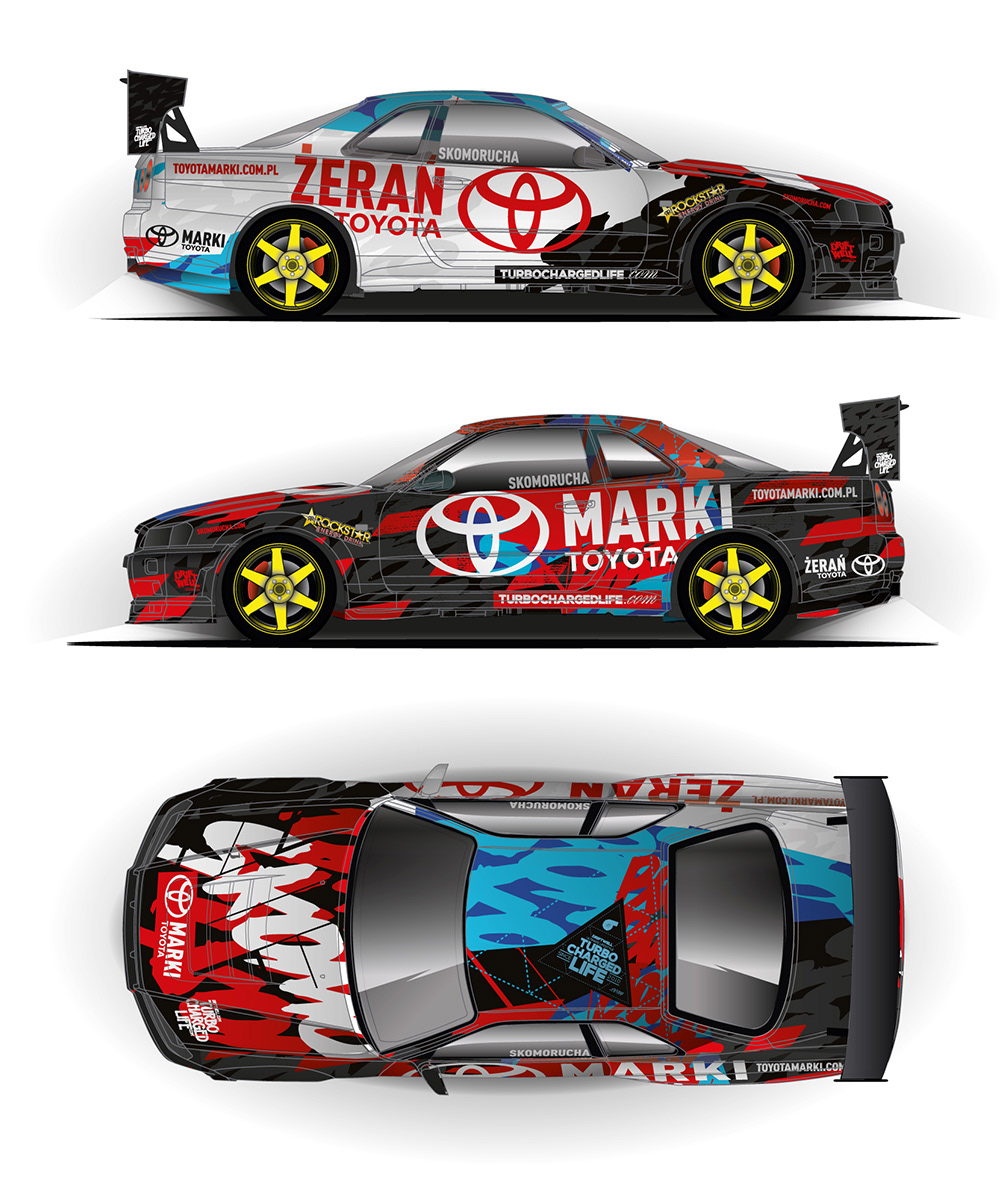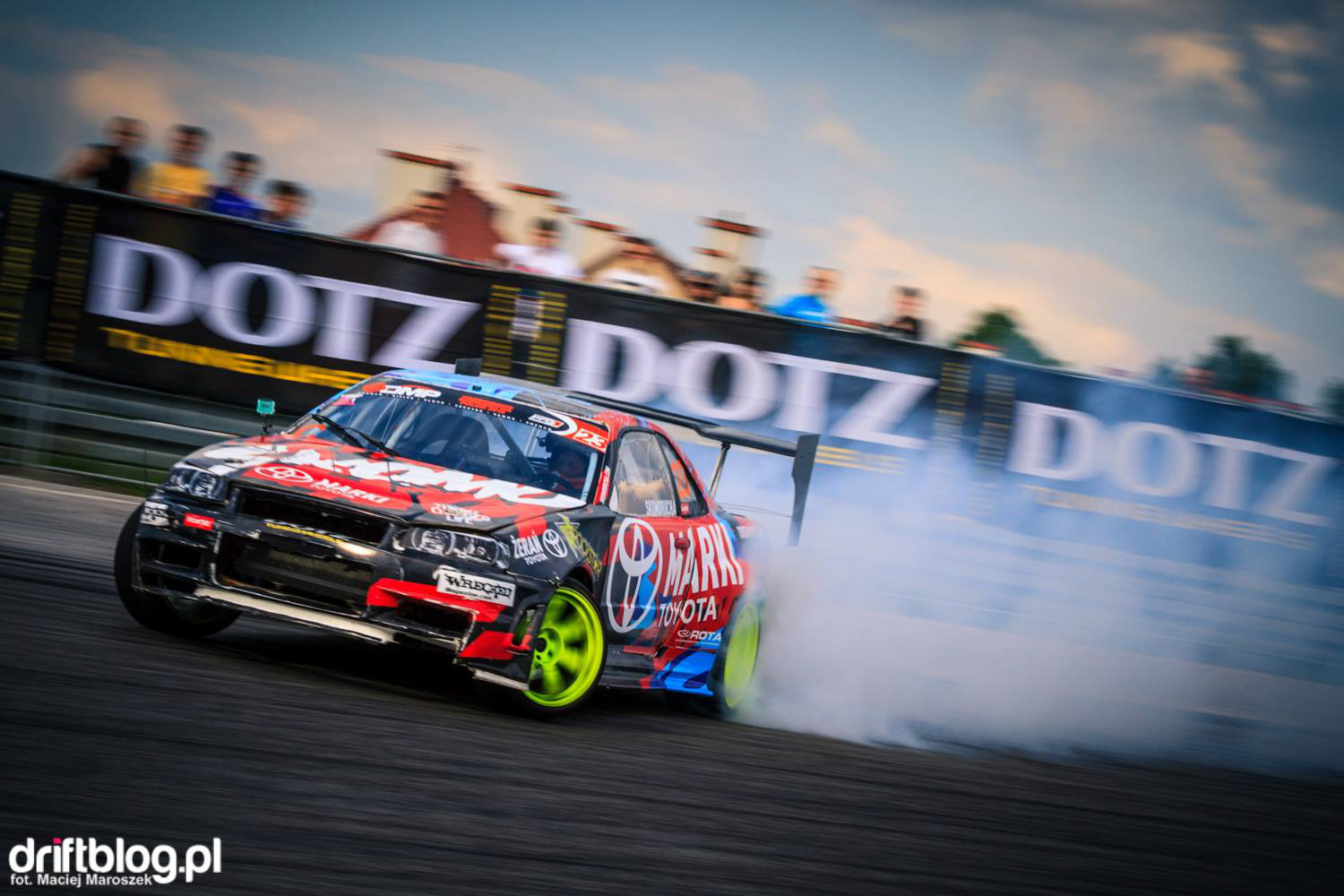 Design for Jacek Czachor / Marek Dabrowski Team Orlen - Dakar Rally Toyota Hilux version 2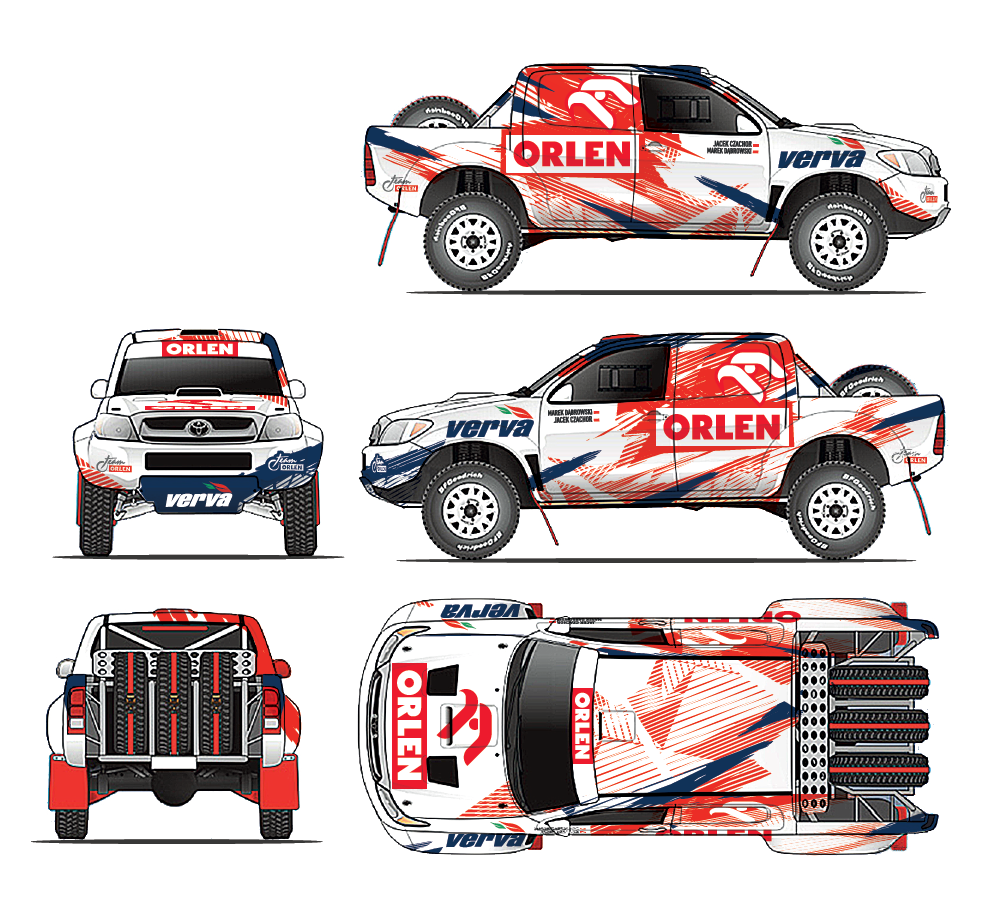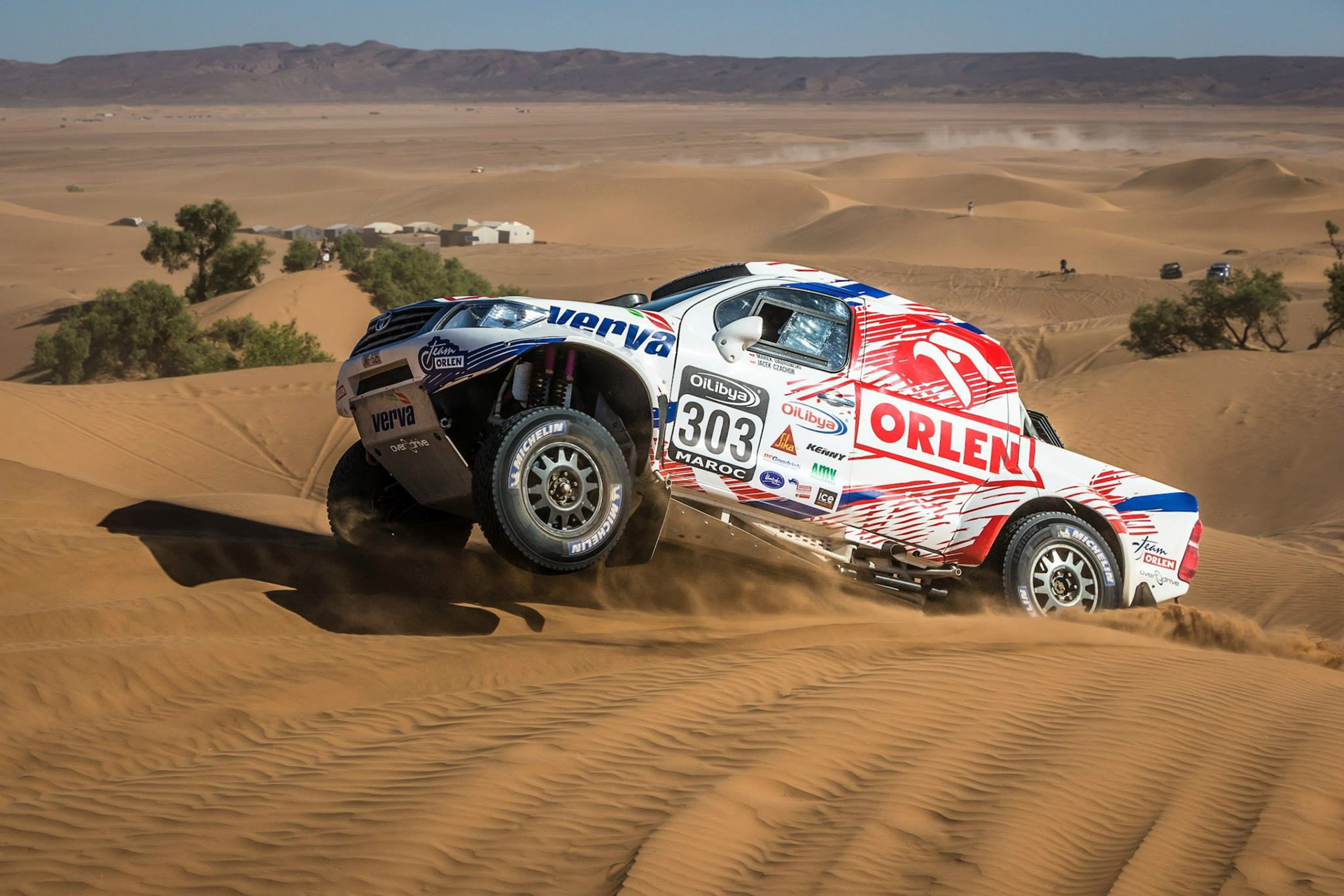 Design for Jacek Czachor / Marek Dabrowski Team Orlen - Dakar Rally Toyota Hilux version 1 early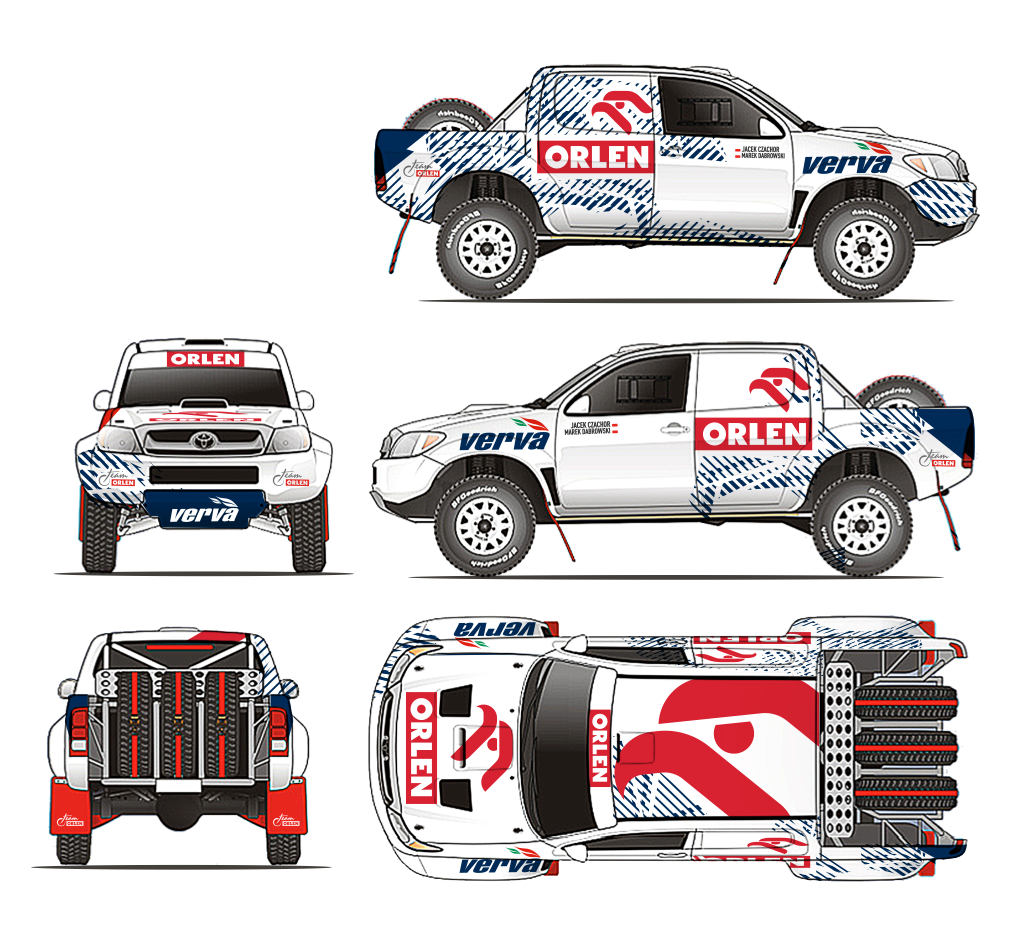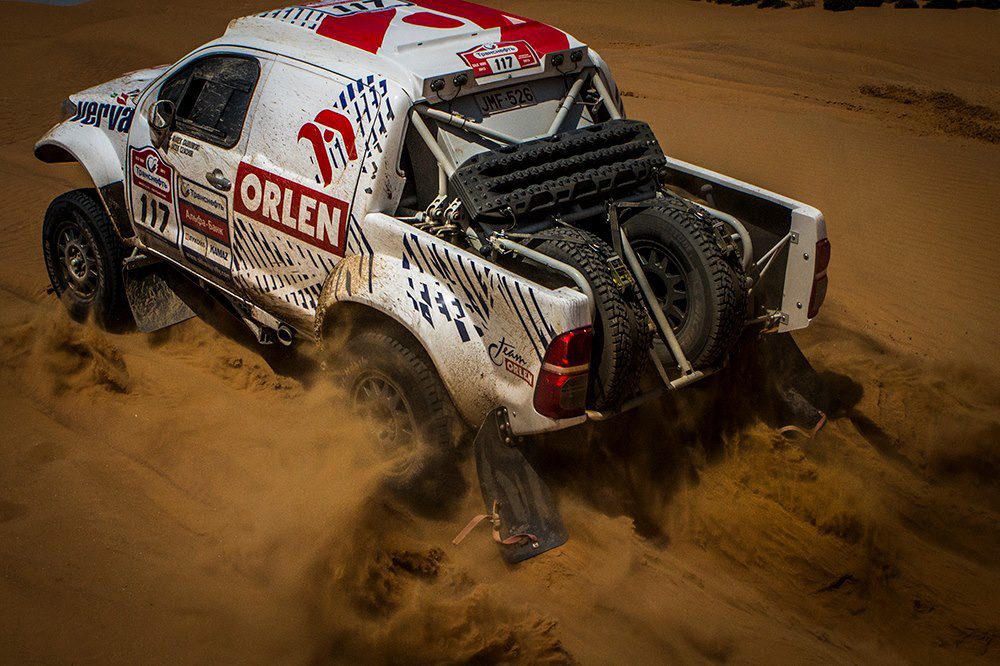 Design for Pawel Trela - Team Nexen Europe / Trela Motorsport / Castrol - Toyota powered Opel GT Driftcar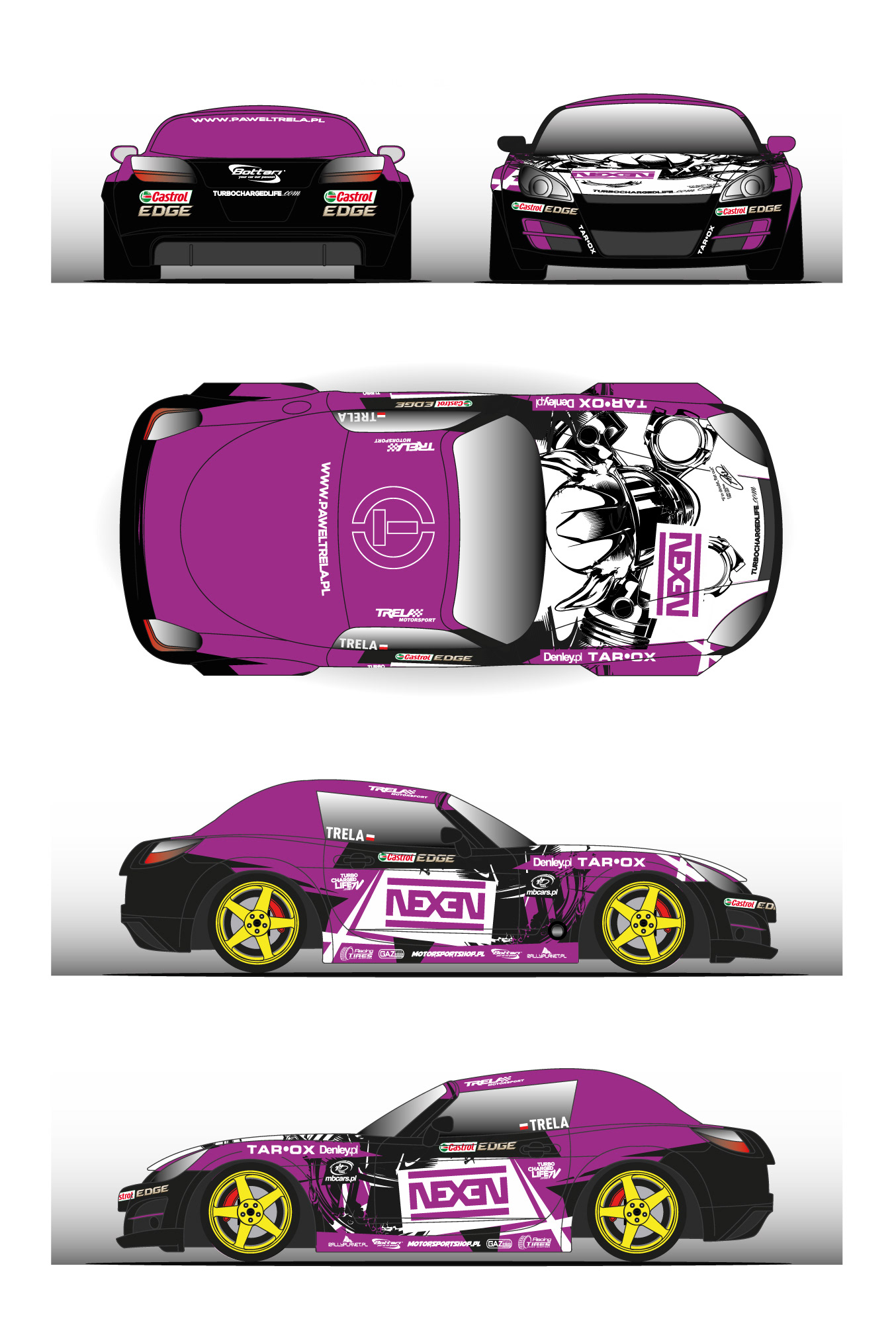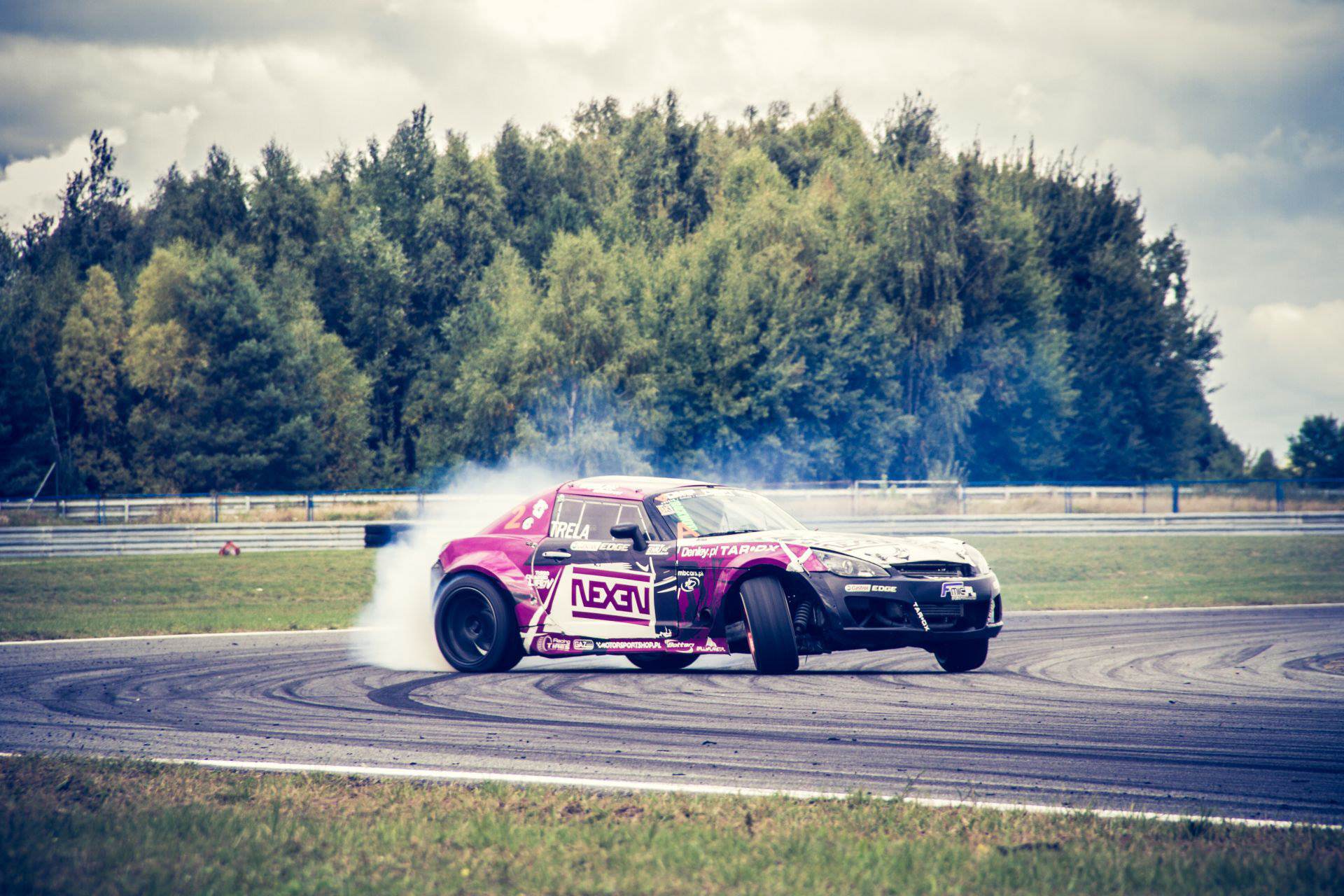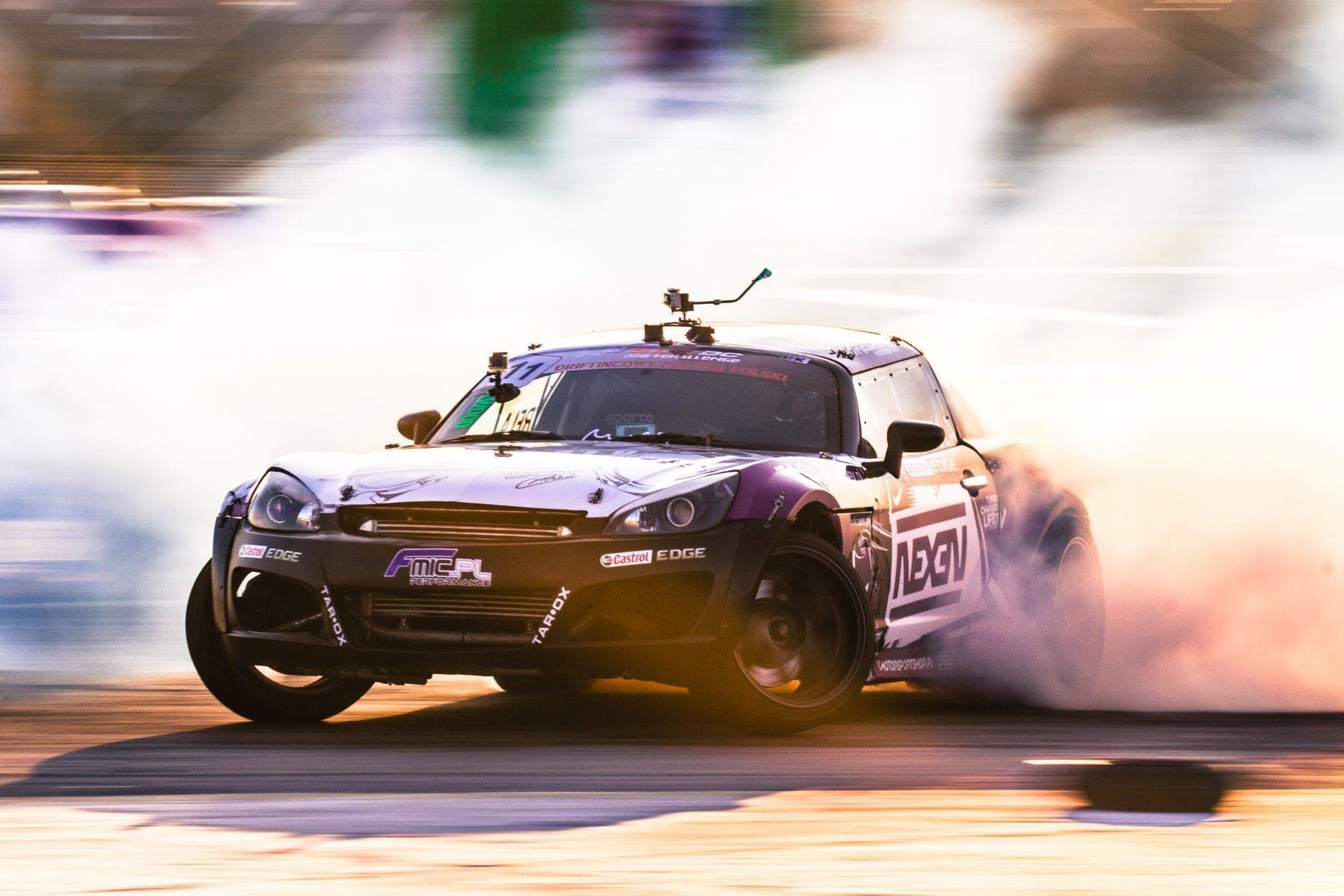 Rage Team - Branding for Rage Team 2012
3 Cars: Mazda RX7- Krzysztof Terej, Nissan 200sx - Piotr Jankowski, Nissan 240sx S13 - Maciek Wodzinski  + Car Trailer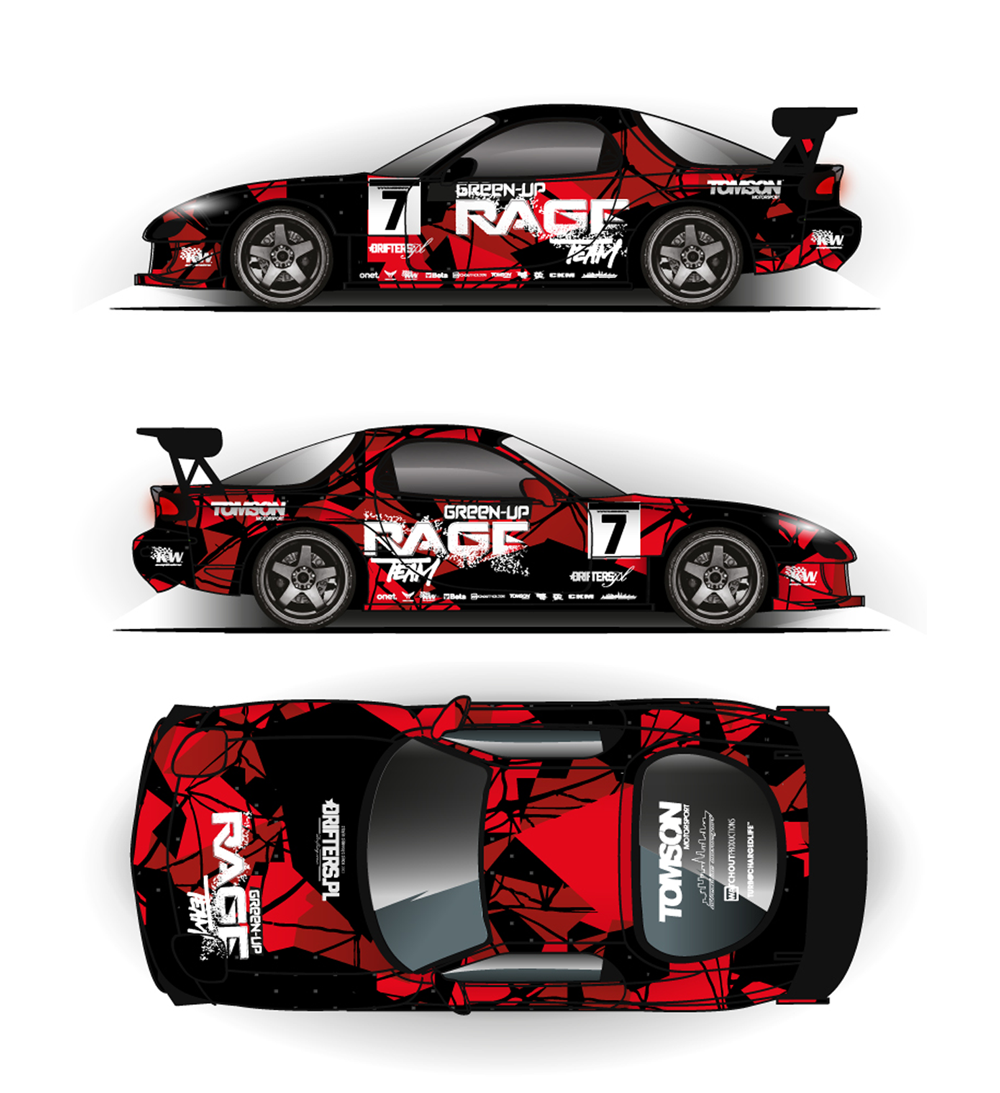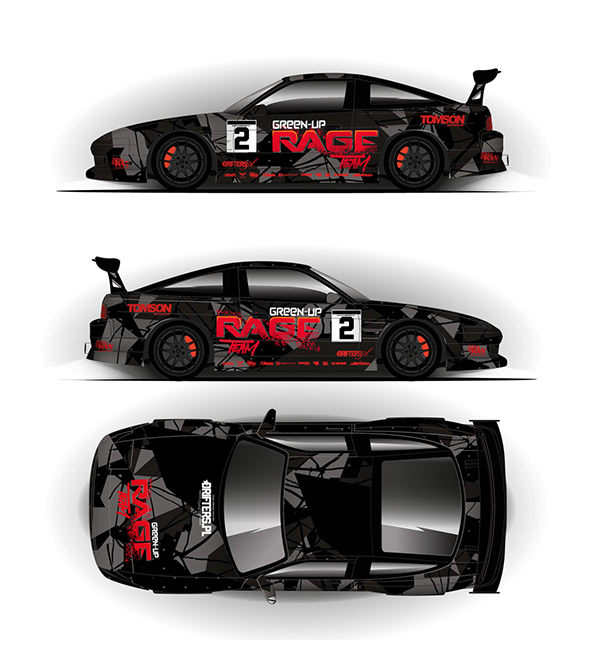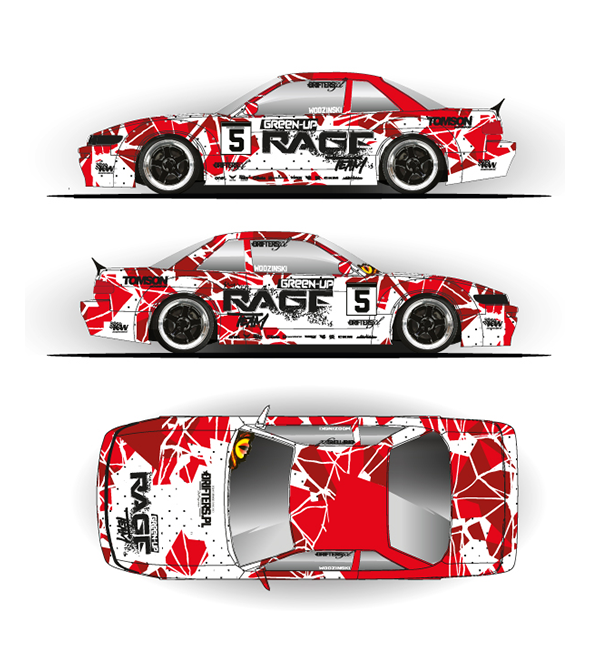 Design for Krzysztof Terej Team Alpine / Drifters.pl - Mazda Rx7